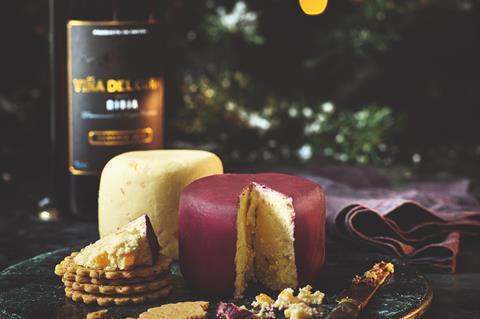 Tesco plans to take its Finest brand into out-of-home with a string of pop-ups in major cities across the UK over the lead-up to Christmas, The Grocer can reveal.
The supermarket is looking to open wine bars complete with their own sommeliers, offering food tasting platters and ticketed masterclasses with an eye to boosting the presence of its posh range over the coming months.
A confidential briefing seen by The Grocer said Tesco wanted to 'inspire guests to "make everyday finest" by showcasing a carefully curated capsule collection of Tesco Finest products in a premium exciting and unexpected way'.
Tesco is eyeing 'white box store front locations' of more than 1,500 sq ft in London as well as other cities such as Manchester and Birmingham. It has an eye on running the pop-ups for four to six weeks over November and December.
The Grocer has approached Tesco for further comment.
It was reported Tesco was mulling a chain of high-end convenience stores for the Finest brand in June at its capital markets day. A slide shown to analysts and investors showed the Finest logo on a small store featuring premium products, a café and indoor eating area.
During his presentation on the day, Tesco CEO Dave Lewis said the Finest brand gave Tesco a "very high percentage of more upmarket customers" and "the opportunity to curate that range and bring things in a more convenient outlet is something that we have tested, is something we're interested in".
Marks & Spencer and Ocado's shares plunged as the news of a potential new threat to the duo's recently announced partnership broke.
Tesco isn't the only retailer eyeing out of home – or experimenting with pop-ups as a format. Sainsbury's made headlines earlier this year with two of its own pop-ups: a meat-free butcher and a non-alcoholic pub, which it ran in London over the summer.
Tesco ran a pop-up Finest Wine Bar in London's Soho for two weeks in 2016, but its offer did not extend into other categories.