Global dairy consumption is booming. Demand for fresh and processed products is set to grow by 2.1% and 1.7% a year respectively over the next decade, according to AHDB. That's being driven by Africa, Asia and the Middle East where, in some regions, consumption is outpacing production.
"These markets are still reliant on dairy imports as the local industry cannot keep up with the demand generated by large populations and increased numbers of consumers entering the middle class," says John Giles, the Chartered Institute of Marketing's food, drink and agriculture president.
Brexit means the UK would be free to strike new trade deals with emerging markets, opening up fresh opportunities for British dairy exporters. It would also allow the UK to reach new agreements with some of the world's more 'mature' dairy markets, such as the US and Canada, where consumers are looking for premium cheeses with provenance and flavour.
However, a no-deal exit means the UK could lose preferential access to countries that have an existing trade deal with the EU. So what's the latest situation in some of the most promising export markets?
Canada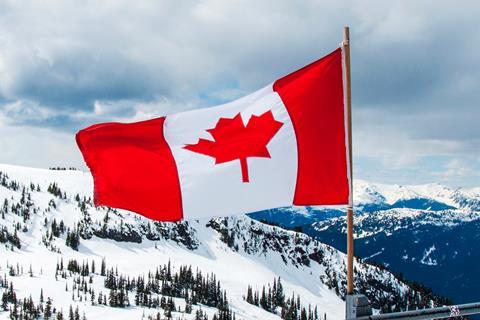 UK dairy exports in 2018: £11.5m
Export value growth since 2013: 122.5%
The UK is already the third largest exporter of dairy products to Canada, with butter and cheese the main products. In recent years, UK cheesemakers have been taking advantage of zero-tariff exports under the EU-Canada Comprehensive Economic and Trade Agreement (CETA), which was formally ratified in the UK in November 2018. Last year, the UK shipped 1,450 tonnes of cheese to Canada.
If the UK can maintain tariff-free access to the Canadian market after Brexit, there are opportunities to further grow exports of high-quality dairy products, says AHDB. However, talks on rolling over the EU trade deal with Canada stalled after the UK government announced plans to temporarily slash import tariffs on most food and drink in the event of a no-deal. Speaking to the International Trade Committee in July, former trade minister Liam Fox suggested Canada was one of a number of countries "hedging their bets" and awaiting the outcome of Brexit before signing a deal. "What has changed is the perceived advantage that Canadians think they can get from the day-one tariffs," he said.
So if the UK leaves the EU without a deal, British exporters could potentially face import tariffs of over 200% on their cheeses, which would essentially stop the trade. "At the moment none of us know whether we are going to be able to continue to exporting to Canada," says Somerdale MD Stephen Jones.
India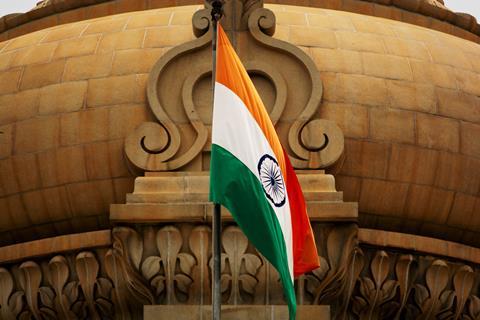 UK dairy exports in 2018: £1.5m
Export value growth since 2013: 77.4%
With a rapidly growing middle class and an increasing appetite for western foods, India is an "exciting" emerging export market, says Wyke Farms MD Rich Clothier. "A trade deal with India would certainly kickstart a lot of things for the UK dairy industry," he adds.
India's cheese market is growing particularly quickly – at around 25.5% a year, according to Imarc. Per capita consumption is still low at just 200g a year, but that rises to 700g per year in the cities, where pizza and burger chains are driving demand for western food.
Free trade talks between the EU and India stalled in 2013, meaning British exporters currently face tariffs of around 35% on dairy. That's the same for other exporting nations, so a free trade agreement with India would put "the UK at a major advantage over other suppliers", says CIM's John Giles.
However, UK foreign office minister Mark Field warned MPs earlier this year that reaching a deal with India would be complicated and it therefore wasn't a 'first tier' country for a post-Brexit FTA.
MENA region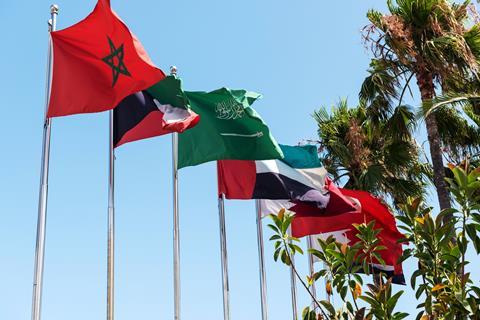 UK dairy exports in 2018: £74.5m
Export value growth since 2013: 16.5%
The Middle East and North Africa region is already a fast-growing market for UK dairy exports. The UAE, for example, was the UK's second biggest export market for cheese outside the EU in 2018, worth £12m. That's up from £5.8m in 2013. UK cheese exports to Lebanon, were worth £8.9m in 2018 compared with just £1.4m five years ago, while Morocco (+246%), Bahrain (+874.5%), Egypt (1,483.4%) and Jordan (+ 2,232.6%) are also fast-growing destinations for British cheeses.
Officials in the UAE have already indicated that Brexit could be an opportunity for the UK to sign a new trade deal with the GCC, which also includes Bahrain, Kuwait, Oman, Qatar and Saudi Arabia. That could mean current tariff rates of 5% would be slashed. However, a no-deal Brexit might disrupt trade with Algeria, Egypt, Jordan, Lebanon, Libya, Morocco and Syria, where existing EU trade agreements have not yet been rolled over. In Egypt, that would mean tariffs of 10%.
China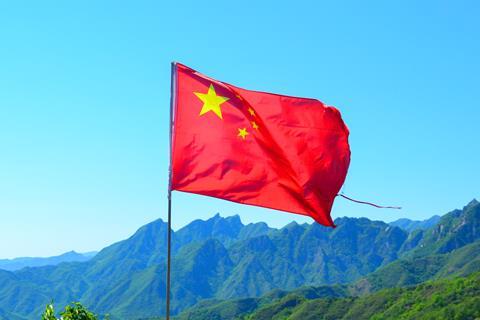 UK dairy exports in 2018: £81.4m
Export value growth since 2013: 917%
China is already the UK's biggest market for dairy exports outside the EU in value terms. And while milk powders still account for the lion's share, demand for British cheese is also on the rise as the country's growing middle class incorporates more dairy into its diet.
In 2018, British cheese exports to China were worth £6.5m – compared with just £66,735 in 2013. "Many people in China have travelled to Europe and America and want to buy into the western lifestyle, which involves eating cheese and drinking wine," says Somerdale's Stephen Jones.
With domestic demand growing, China has moved to boost imports in recent years. In 2017, it cut tariff rates on cheese from between 12% and 15% to 8%. And last August it signed a deal with the UK worth an estimated £240m over the next five years, which allows processors to export dairy products made with dairy ingredients sourced from third countries.
Officials in Beijing have said they are keen to negotiate a "top notch" trade agreement with the UK after Brexit.
United States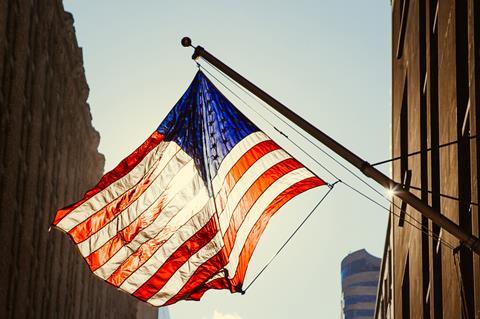 UK dairy exports in 2018: £54.5m
Export value growth since 2013: 33.4%
The US is currently the UK's biggest export market for cheese outside the EU, worth £49.9m in 2018. That's up from £39.6m in 2013. "In America, cheddar is about four weeks old and is mild and rubbery," says Somerdale's Jones. "We make good vintage cheeses with a lot more flavour and body."
Currently, US tariffs on cheese imports are relatively low. President Trump has threatened to impose higher tariffs on EU cheese exports in retaliation for what he claims is unfair subsidisation of Boeing, but it is unclear whether these tariffs would apply to UK exports after Brexit.
A US-UK trade deal would improve access in the future, though CIM's Giles points out there is "concern over the wider implications" of such an agreement, which would likely be dependent on the UK giving access to US-produced poultry, beef and soybeans. "This could act as a major stumbling block," he adds.
The Dairymen
From lab-made milk to butter shortages, our annual definitive guide to the dairy category is full of insight and analysis on the latest trends shaping the industry. This year, The Dairymen will explore how the UK's exit from the EU will affect British dairy, and ask how the industry can make sure it is prepared to tackle the supply chain pressures it might bring, as well as making the most of potential new export markets.
Gold and Platinum members will be able to download The Dairymen from 14 September. Subscribe now. We'll be publishing insight and analysis from The Dairymen online throughout September and October.