Top-quality innovation, agility and brand loyalty is the recipe for success behind the fastest-growing suppliers in the UK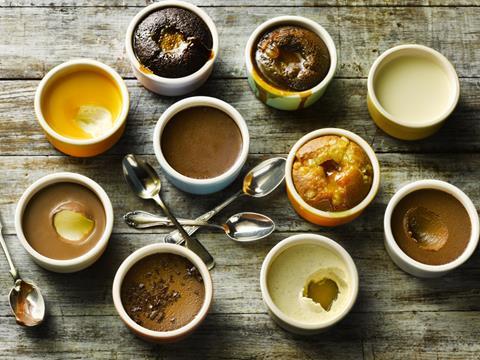 The more agile and innovative your business, the faster it grows. That's the lesson of The Grocer's 2017 Fast 50. It's a list of privately owned suppliers that's increasingly dominated by smaller SMEs and resulted in faster upsurges in sales than ever before. To even have a shot at this year's top 10, suppliers needed a compound annual growth rate of 36.2%, compared with 27.8% in 2016. And while last year only 13 had turnover below £15m, this year that number nearly tripled to 31.
"The food and drink consumer has always picked up new, innovative products, but previously they'd mostly pick it up once or twice and then that's it, on to the next thing," says Simon Peacock, director at Catalyst Corporate Finance, the UK business of Alantra, which compiled the list.
"Outside storming performers like Tyrrells and Ella's Kitchen, innovation hasn't stuck. Now these faster-growing, smaller businesses have seen from Tyrrells and Ella's you can do this really, really well, so the innovation they're coming out with is really good quality, and the consumer is continuing to pick up these products and develop loyalty that wasn't there if you go back five years."
That innovation isn't limited to existing categories, either. While the likes of health food supplier Evolution Foods (3) and Windmill Organics (32) are undoubtedly challenging established brands with gluten-free or vegetarian alternatives, "the consumer is also picking up new products for new occasions they weren't three, four or five years ago". It's a shift that's allowed fitness food specialist Bulk Powders (4) to storm into the list for the first time with protein pancakes and gluten-free muffin mixes.
A growing appetite for specialist, craft goods from high-volume retailers also saw a number of heritage businesses undergo belated growth spurts. Take The Bread Factory (14) "which originally provided artisan bread to high-end restaurants in Mayfair, and now provides the same products into Aldi," says Peacock. Or Geary's Bakery, which escaped closure after selling its sourdough into the supermarkets rather than independents.
"Retailers have also put their arms around good suppliers of own label," he adds. "Whether Cake Crew (8) or The Authentic Food Co (12), both of whom have been around for a while, if they're in sectors that are growing, the large grocers don't want lots of players, they want to pick a couple that are good and will continue to grow and innovate, and give them more shelf space."
Not that any business can rest on its laurels. Shifting lower-cost essentials like food and drink might leave these businesses better equipped than most to weather shaky consumer confidence. But firms that "ignore innovation, or ignore how much they need to listen to their consumer" won't see an upward trajectory for long, Peacock warns.
"You've got to continually innovate, ensure there's always something new to talk about. You can't sit there as a Genius (which dropped out of the list this year) saying you're gluten-free, let's just ride this gravy train for the next five years. There's an element of fashion to food and you can't put all your eggs in one basket. Where is the next trend you've got to keep up with?"
This year's Fast 50
---
1 (NEW) Pots & Co
---
FORMED: 2012
---
SALES:£5.8m
---
2YR CAGR: 100.4%
---
OWNED BY: Julian Dyer, Simon Champ, friends and family
---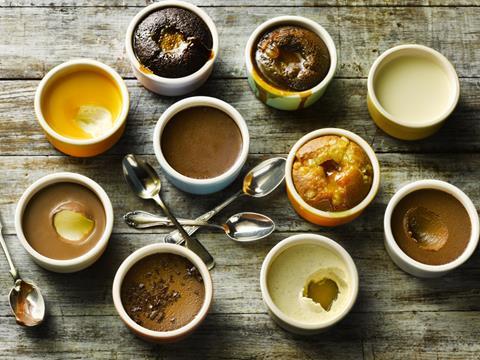 While the health and wellness trend for clean living continues to gather momentum, Pots & Co shows it is possible to rack up impressive growth with an unashamedly indulgent product. The business has smashed straight to the top of the Fast 50 (topped by BrewDog for the past three years) by catering to consumer demand for premium, high-quality products.
The dessert brand – the most expensive on the supermarket shelf at £2 a pot – differentiates itself by selling its products individually rather than in multipacks, with its eye-catching ceramic packaging a standout feature.
Stockbroker-turned-chef Julian Dyer launched the brand with a determination to make the best desserts on the market. His range of pots, including the bestselling salted caramel and chocolate pot along with sticky toffee pudding, lemon & lime posset and eight other lines, are hand-made by chefs in a London kitchen.
The brand is "fanatical" about using the finest ingredients, including Colombian chocolate, Devon cream and Madagascan vanilla, and never including anything artificial.
The formula is working as pots fly off the shelves of Waitrose, Tesco, Ocado, Whole Foods Market, Harrods, Booths and Selfridges in the UK, with wholesale giant CostCo also picking up the brand.
Exports, which make up 30% of total sales at present, are growing just as rapidly, with a sweep of international listings in 2016 in the Netherlands, Poland and Ireland. In France, consumers snap up more than 25,000 ceramic pots a week in Carrefour, Casino and Franprix stores.
Pots & Co is making real headway in the US this year too, available now on the West Coast in California, the north-west, north-east, mid-west and Texas.
The business also landed a number of lucrative airline contracts last year with the likes of British Airways and Delta, selling 120,000 plastic pots a week.
Turnover at Pots & Co – just £150,000 in 2013 – is on track to pass £12m by the end of this year. "We have doubled turnover year on year for the last four years and we are going to do it again this year," Dyer told The Grocer. "We have sales in the bag to do it again next year."
---
2 (NEW) Taiko Foods
---
FORMED: 1997
---
SALES:£17.3m
---
2YR CAGR: 90.6%
---
OWNED BY: Kuniaki Kurahara
---
Back when it was founded Taiko Foods – which claims it was the first supermarket sushi supplier launched in the UK – had limited demand for its bento boxes and California rolls. But 20 years later popularity has surged and with it sales at the London-based firm, which supplies Costco, Pret a Manger and Waitrose.
---
3 (2) Evolution Foods ▼
---
FORMED: 2006
---
SALES:£41.8m
---
2YR CAGR: 56.1%
---
OWNED BY:
---
James Knott, David Cooper, Mark Bevan
---
Evolution produces dried fruit, nuts and snacks to the supermarkets under its Natural Selection Foods brand. Sales leapt another 51% in 2016 as it won new contracts and diversified its customer base. The bottom line also increased as the supplier protected margins.
---
4 (NEW) Bulk Powders
---
FORMED:
---
2006
---
SALES:£23.2m
---
2YR CAGR:
---
56%
---
OWNED BY:
---
Adam Rossiter and Elliot Dawes
---
In one decade university pals Dawes and Rossiter have turned a £6,000 loan from their parents into a £20m-plus international sports supplement brand, selling everything from protein-packed cookies to bread mixes and Maca tablets from its direct to consumer platform. Olympian Tom Daley is now brand ambassador too.
---
5 (1) BrewDog ▼
---
SALES:£71.8m
---
2YR CAGR: 55.7%
---
OWNED BY: James Watt, Martin Dickie, TSG Consumer Partners
---
Was 2017 the year BrewDog sold out? TSG Consumer Partners' purchase of a 22% stake, in return for a £213m injection, certainly made it look that way. Whatever, BrewDog spent the year bolstering its UK supermarket presence, pushing for chilled storage in Tesco and mounting its first traditional ad campaign.
---
6 (NEW) Copernus
---
FORMED: 2010
---
SALES:£46.7m
---
2YR CAGR: 44%
---
OWNED BY: Dean Simpson
---
The Hull-based fish processor has ridden the wave of booming own-label supermarket sales. The primary supplier of fresh fish to Lidl in the UK has also won new listings for its branded Hooked on Fish range. Copernus has grown sales with existing clients, but saw profit margins contract in its most recent accounts.
---
7 (NEW) 3V Natural Foods
FORMED: 2006
---
SALES:£25.7m
---
2YR CAGR: 43%
---
OWNED BY: Neil Butler, James Ashton and Russell Smart
---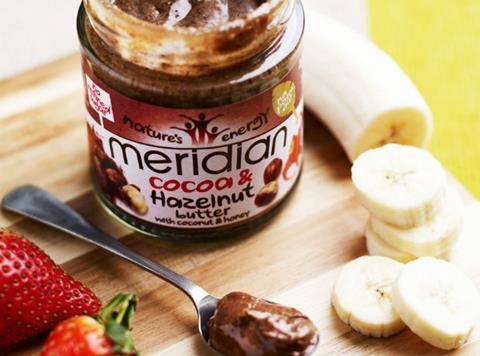 Its premium soft drinks brand Rocks underwent a major rebrand and relaunch back in 2015, but the driver behind impressive growth at 3V Natural Foods in the past year is largely down to the burgeoning British appetite for its nut butter brand Meridian.
Revenues were up 30% to £21.6m in the year to 30 September 2016 with a new pair of cocoa-based nut butters squaring up to market leader Ferrero in May.
An information memorandum is set to go out in coming weeks as it explores sales options. The spreads business has hired corporate advisors Spayne Lindsay with a brief to find a private equity buyer for a minority stake in the group.
Dealmakers expect the group to fetch a "competitive" double-digit multiple for any sale, but lower than those paid for the likes of other healthy snacking brands Grenade, Nakd and Trek owner Natural Balance Foods, and Bear.
---
8 (NEW) The Cake Crew
---
FORMED: 2011
---
SALES:£17m
---
2YR CAGR: 39.2%
---
OWNED BY: Schocroft Cove Limited
---
The cupcake maker grew revenues from £11.2m to £17m in the year ending 31 January 2017 – driven by account wins and growing business with existing customers. This should continue in 2018 as new equipment will be installed in January, while it has already bagged a number of new customer launches.
---
9 (NEW) Bee Health
---
FORMED: 1992
---
SALES:£17.9m
---
2YR CAGR: 37.9%
---
OWNED BY: J Fletcher, N Smillie and S Ryan
---
The Yorkshire vitamin, mineral and supplement manufacturer specialises in private label and contract manufacture for some of the world's biggest retailers, in addition to having its own vitamin and supplement brands. It featured in the London Stock Exchange's 1,000 Companies to Inspire Britain in 2017.
---
10 (21) Baxters ▼
---
FORMED: 1868
---
SALES: 36.3%
---
2YR CAGR:£248.6m
---
OWNED BY: The Baxter Family
---
Major expansion into the US market following its acquisition of Wornick Foods in 2014 has seen a huge boost to the top line at Scottish soup supplier Baxters. Ongoing volatility in a deflationary UK market created challenges, with ingredient costs up, but with most of its business overseas Brexit has been beneficial.
---
11 (NEW) Laila's Fine Foods
---
FORMED: 1986
---
SALES:£36.2
---
2YR CAGR: 35.1%
---
OWNED BY: Laila and Alnajir Remtulla
---
The Lancashire ready meals maker this year expanded its production capabilities to keep up with demand. Increased sales of its meals into its existing retail customers has boosted sales and it also has customers in the growing foodservice space. Annual profits increased to a healthy £2.2m but the jump in sales cut margins.
---
12 (NEW) The Authentic Food Company
---
FORMED: 1985
---
SALES:£74.4m
---
2YR CAGR: 34.3%
---
OWNED BY: Kamal and Nik Basran
---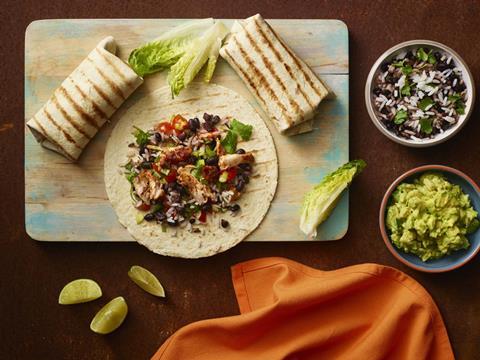 Founded in the Basran family kitchen three decades ago with only one Indian veggie samosa, The Authentic Food Company now supplies more than 300 different frozen dishes from six ranges (Indian, Oriental, World Foods, Healthy, Classics and Sides) into UK foodservice and retail. It employs 500 people at both its Manchester base and two additional facilities in Ireland and Germany while remaining 100% family-owned.
Sales have grown steadily since the company acquired a state-of-the-art frozen ready meals facility in Ireland in 2015 from Kraft Heinz. The deal included a lucrative three-year co-pack arrangement, with the global manufacturer producing its WeightWatchers range and exploring additional opportunities in the UK and Europe. The new facility has opened up new revenue streams too thanks to the ability to offer layered pastas, fish and potato-topped dishes.
---
13 (NEW) Odysea
---
FORMED: 1991
---
SALES:£13.3m
---
2YR CAGR: 33.3%
---
OWNED BY: Panos Manuelides
---
Odysea started out selling premium Greek olives from a stall and has grown to become an importer of a whole range of products from Greece and the Mediterranean. Sales have grown rapidly but rising costs since Brexit has put pressure on the business as the pound has slumped in value against the euro.
---
14 (5) Bread Holdings ▼
---
FORMED: 1993
---
SALES:£63.8m
---
2YR CAGR: 32.9%
---
OWNED BY: Bread acquisitions
---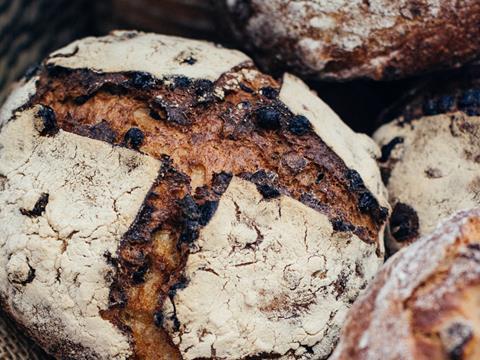 As the bread market becomes ever more commoditised, The Bread Factory and Gail's Bakery owner Bread Holdings is bucking the declining category with a steadfast focus on the highest quality.
CEO Tom Molnar launched the business with Ran Avidan from a site in north London in 2005 after teaming up with Gail Stephens, who formed The Bread Factory in 1993. It attracted backing from Luke Johnson's private equity vehicle Risk Capital Partners in 2011.
New store openings continue to boost sales year on year, with the wholesale division growing via acquisitions. Bread Holdings has added frozen foodservice bakery Maison du Pain, as well as buying the remaining 50% of The Flour Station, Bread Roll Holdings and DSV Holdings.
Bread's owners appointed KPMG last month to begin exploring sale options, which are reported to include a flotation. The business could command a tag of up to £200m, according to dealmakers.
---
15 (8) Tommy Tucker ▼
---
FORMED: 1988
---
SALES:£20.1m
---
2YR CAGR: 32.7%
---
OWNED BY: Simon Stanham and David Gregg
---
A brand new production facility helped boost sales once again at popcorn supplier Tommy Tucker, which supplies over 90% of British cinemas. Ongoing NPD targeted at its new international customer base, including China, and additional investment in trade exhibitions round the world are among its plans.
---
16 (new) Cawston Press
---
FORMED: 1986
---
SALES:£9.6m
---
2YR CAGR: 32.2%
---
OWNED BY: Nicholas Beart, Stephen Unwin, Mark Palmer, William Kendall
---
Once considered a cutesy juice brand, Cawston Press has grown into a bona fide soft drinks player, riding a wave of booming interest in artisanal soft drinks and poaching top talent from elsewhere – earlier this year, it added former Tesco buyer Frank Bartlett to its ranks.
---
17 (NEW) Geary's Bakery
---
FORMED: 1906
---
SALES:£20m
---
2YR CAGR: 31.1%
---
OWNED BY: Jason and Lynn Geary
---
Close to folding in 2007, the craft baker has continued its resurrection with its new management team switching focus from independents to major supermarkets and foodservice, and investing in new machinery to improve capacity. It continued to unveil NPD in 2017, extending lucrative contracts with major clients.
---
18 (NEW) Carrs Foods
---
FORMED: 1986
---
SALES:£38m
---
2YR CAGR: 30.7%
---
OWNED BY: Private company
---
Paul Hollywood ready to bake breads have helped propel sales at Carrs about 35% to £38m last year. It produces the St Pierre and Baker Street brands as well as own label products and has rapidly grown exports to the US. Gross margin slipped last year to a still healthy 19% to produce an operating profit of £2.3m.
---
19 (12) Forresters of Cheshire
---
FORMED: 1972
---
SALES:£45.9m
---
2YR CAGR: 29.5%
---
OWNED BY: The Dilliway-Parry family
---
Updated facilities at cooked chicken supplier Forresters helped it grow in 2016, with processing capacity now in excess of 50 tonnes of chicken daily. A new focus on British chickens was welcomed by its customer base, it says, and NPD and continued growth for its Delamere chicken slices boosted the bottom line.
---
20 (NEW) Troy Foods (Salads)
---
FORMED: 1921
---
SALES:£27.1m
---
2YR CAGR: 29.3%
---
OWNED BY: The Kempley family
---
The rise of the discounters has paid dividends for salad and condiments supplier Troy Foods, which recently switched focus to coleslaw and pasta salad at its Leeds base. Opening an extra 36,000 sq ft of production space helped address capacity restrictions, with substantial new space to store raw ingredients.
---
21 (NEW) Princes Gate Water
---
FORMED: 1992
---
SALES:£14.7m
---
2YR CAGR: 28%
---
OWNED BY: David Jones
---
Sales jumped by almost 40% in the year to November 2016 as the South Wales bottler boosted manufacturing capabilities at its site. The company has also invested in source water, boreholes, R&D, a warehouse extension and plant upgrades. It slipped to a £344k pre-tax loss, but it says the core business remains profitable.
---
22 (25) Charlie Bigham's ▲
---
FORMED: 1996
---
SALES:£47.9m
---
2YR CAGR: 27.3%
---
OWNED BY: Charlie Bigham
---
Profits at the posh ready meal maker surged 31% last year as investment in efficiencies paid off. Charlie Bigham's was named one of London Stock Exchange's '1,000 Companies to Inspire Britain' this year. At the launch of the annual report, it said sales in the half-year to the end of February 2017 had grown 15% to £32m.
---
23 (NEW) The Big Prawn Co
---
FORMED: 1995
---
SALES:£31.5m
---
2YR CAGR: 27.3%
---
OWNED BY: Sean Dennis O'Hanlon
---
Seafood processor The Big Prawn Co claims to be the largest importer of crayfish into the UK, procuring over 700 tonnes a year alongside king prawns and lobsters, all of which feed into a range of fresh, frozen and brined products. Growth in the past year has come from an ongoing supply of NPD.
---
24 (4) Wholebake ▼
---
FORMED: 2006
---
SALES:£18.5m
---
2YR CAGR: 26.7%
---
OWNED BY: Bridge Ventures and management
---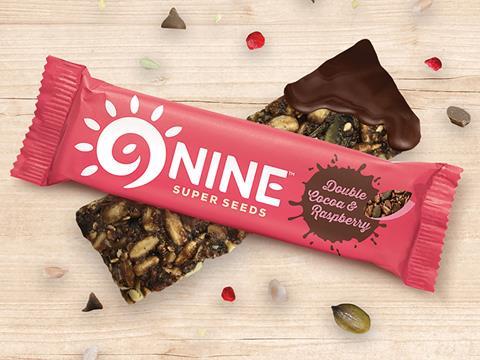 A beneficiary of the burgeoning free-from markets, Wholebake has continued to grow rapidly since investment fund Bridge Ventures took a controlling stake from Finance Wales in 2014.
The business is best known for its 9Bar mixed-seed energy bars, which are promoted by sports stars such as British Olympic cycling gold medallist Ed Clancy. Its other brands include Seed Stacked bars and Wholebake flapjacks, with all products made by hand at two sites in north Wales. It unveiled plans earlier this year to invest £14m to build another manufacturing plant in Corwen to keep up with booming demand after running out of capacity and having to turn away orders.
It has also poured money into marketing projects and advertising campaigns, which it expects to further boost revenues for 2017. Management have ambitions to more than double current revenues to £40m once the new factory is operational.
---
25 (41) Burts Chips ▲
---
FORMED: 1995
---
SALES:£24.8m
---
2YR CAGR: 26%
---
OWNED BY: Jitu and Chandresh Patel
---
Like-for-like sales at the Plymouth maker of hand-cooked crisps in 2016 came in at an impressive 25% as the business invested in additional capacity and improved efficiency. Burts has since expanded its range with the launch of Quinoa Crinkles and spent another £3m to install a high-speed potato frying line.
---
26 (NEW) Bart Spice Group Holdings
---
FORMED: 1963
---
SALES:£22.6m
---
2YR CAGR: 24.7%
---
OWNED BY: Fuchs Group
---
"Positive momentum" for UK herbs and spices driven by scratch cooking and new retailer-owned ranges helped this ingredients supplier maintain growth, with sales up 21.7% last year. It was snapped up last week by Fuchs from Langholm Capital for an undisclosed sum.
---
27 (NEW) Addo Food Group
---
FORMED: 1931
---
SALES:£236.4m
---
2YR CAGR: 24.5%
---
OWNED BY: LDC and management
---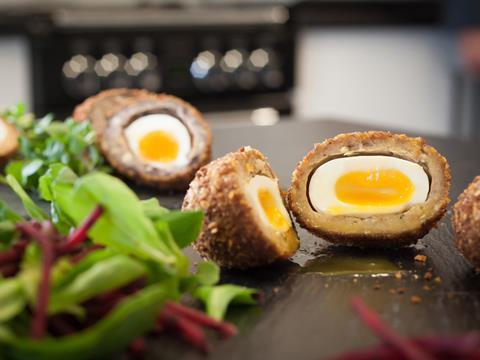 Despite the ever-growing health and wellness trend, Addo proves it's still possible to record fast growth in less fashionable categories.
Formerly known as Pork Farms, the business makes more than 287 million pork pies, sausage rolls, scotch eggs and quiches each year. It doubled in size under the ownership of Vision Capital thanks to organic growth and the 2014 takeover of the chilled pastry operations of Kerry Foods, adding £78m to its top line in 2016, with EBITDA tripling to £16m in the process.
It benefited from heavy investment during the decade under Vision's ownership too, with £30m ploughed into upgrading its facilities. PE house LDC stepped in this year to back a £100m secondary buyout at the group and provide Vision with an exit. Existing MD Chris Peters continues to lead the management team, with industry stalwart Paul Monk joining as non-executive chairman.
---
28 (NEW) Loch Lomond Distillers
---
FORMED: 1964
---
SALES:£47.2m
---
2YR CAGR: 23.9%
---
OWNED BY: Exponent Private Equity
---
UK Scotch sales may be flagging, but Loch Lomond has its sights set further afield after a 2014 management buy-in, spearheaded by ex-Imperial Tobacco MD Colin Matthews. With Chinese demand for Scotch surging, the distiller has signed distribution deals with Cofco, China's biggest food and drink company.
---
29 (18) Speciality Flatbreads ▼
---
FORMED: 1969
---
SALES:£42.3m
---
2YR CAGR: 23.9%
---
OWNED BY: Andrew Charalambous and Haralambous Tsiattalou
---
Formerly known as Michael's Pitta Bread Bakery, Specialist Flatbreads has grown its range to include naans and tortillas. The 2014 acquisitions of Arnaouti Pitta Bakery and Jaffa Bakery boosted sales. Pre-tax losses have fallen from £463k to £239k. M&S is among its customers.
---
30 (NEW) Lincoln & York
---
FORMED: 1994
---
SALES:£28.9m
---
2YR CAGR: 21.8%
---
OWNED BY: Simon Herring, James Sweeting and Nigel Bean
---
It doubled capacity back in 2014, installing the UK's largest roaster at its Lincolnshire HQ, and coffee importer and distributor Lincoln & York now supplies wholesalers, specialist coffee shops, foodservice and the export market, making a healthy profit of more than £2m.
---
31 (22) Blue Skies Holdings ▼
---
FORMED: 1997
---
SALES:£89.5m
---
2YR CAGR: 21.8%
---
OWNED BY: Anthony Pile
---
The global fruit salad and juice supplier has benefited from favourable exchange rates in recent years, but the Brexit-based decline of sterling squeezed profits in the second half of 2016. It has since pushed through price rises and has a strategy to develop new products and enter new global markets to mitigate the extra costs.
---
32 (NEW) Windmill Organics
---
FORMED: 1978
---
SALES:£45.1m
---
2YR CAGR: 21.5%
---
OWNED BY: Noel McDonald, Donata Berger
---
What began as a store and restaurant on London's Fulham Road selling organic and vegetarian food has grown into a multimillion-pound ethical food company with five brands and listings in 28 countries. A steady flow of on-trend NPD has included gluten-free flours and cashew bean burgers.
---
33 (NEW) Pipers Crisps
FORMED: 2004
---
SALES: £9.8m
---
2YR CAGR: 21.2%
---
OWNED BY: Alex Albone, Simon Herring and James Sweeting
---
Premium crisp maker Pipers continues to eschew the supermarkets to build a keen following in the foodservice and leisure sectors. Sales grew by another £1m in the year to 31 January 2017 and pre-tax profits were a healthy £500k after investment in efficiencies and automation.
---
34 (NEW) Regal Food Products Group
---
FORMED: 2009
---
SALES:£9.4m
---
2YR CAGR: 21%
---
OWNED BY: Mohammed Younis
---
Launched to cater for the growing needs of the South Asian community in the UK, Regal Food Products Group has now diversified beyond its core confectionery and baking ranges to nuts, pickles and spices, stocked by the likes of Tesco, Asda and Morrisons.
---
35 (34) Dawnfresh Seafoods ▼
---
FORMED: 1973
---
SALES:£60.3m
---
2YR CAGR: 20.1%
---
OWNED BY: Alastair Salvesen
---
Despite disposing of their frozen scampi business to Whitby Seafoods in 2016, sales at seafood supplier Dawnfresh Seafoods rose, with new business won as a result of NPD, and existing contracts extended. Its ongoing investment in increasing capacity ate into profits, though, with losses up from £3.9m to £8.1m.
---
36 (NEW) Freshtime
---
FORMED: 2000
---
SALES:£66.2m
---
2YR CAGR: 20%
---
OWNED BY: John Curran Mills Richmond
---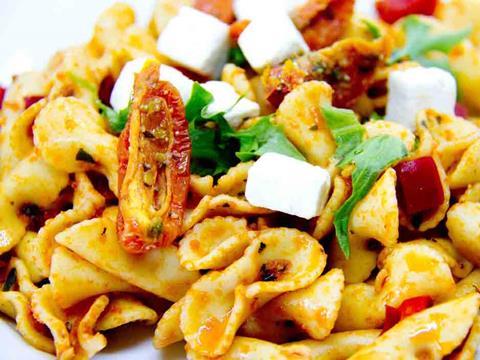 Supplying major retailers with prepared veg for nearly 20 years, a sizeable investment in production has seen Lincolnshire-based supplier Freshtime undergo a growth spurt in the past year.
Injecting £14m into its Boston base, the firm now employs 350 staff working across production space spanning 82,500 sq ft and supplying the likes of Co-op and Spar with everything from sweet potato wedges to falafel and prepared salads – many of which have picked up awards. Bigger premises have led to bigger opportunities in NPD and new potential clients, and this month saw the hire of its first ethical trade officer, who will audit the sustainability of its suppliers.
Added costs from the national living wage could pose serious challenges to future growth, though, its directors warned in the latest set of accounts. The impact of a steep pay rise for its lowest-paid staff over the next four years will create "a significant uplift in costs".
---
37 (NEW) Bewley's Tea and Coffee UK
---
FORMED: 1840
---
SALES:£21.4m
---
2YR CAGR: 19.9%
---
OWNED BY: Patrick Campbell
---
Bewley's has been trading in Ireland for nearly 200 years but for the past eight it's also been in the UK too, where it is now one of the country's largest roasters, supplying both foodservice and retail. International expansion hasn't stopped there either, with two bases in the US.
---
38 (NEW) Joseph Robertson
---
FORMED: 1878
---
SALES:£31.5m
---
2YR CAGR: 19.8%
---
OWNED BY: The Robertson family
---
Winning major new accounts in 2016 helped Scottish seafood processor and supplier Joseph Robertson push revenues into double-digit growth. Its 80,000 sq ft factory right by Aberdeen harbour now employs 240 staff and supplies a number of major UK retailers with premium handcrafted products.
---
39 (NEW) Harrogate Water Brands
---
FORMED: 2002
---
SALES:£13.1m
---
2YR CAGR: 19.1%
---
OWNED BY: The Cain family
---
With its distinctive design, investment in high-speed bottling and additional water sources, the Harrogate Spring Water and Thirsty Planet producer has outpaced the category's already strong growth. The brands are successful overseas too, with Harrogate Spring now in supermarkets across the Gulf.
---
40 (NEW) Pieminister
---
FORMED: 2001
---
SALES:£10.7m
---
2YR CAGR: 18.9%
---
OWNED BY: Tristan Hogg and Jon Simon
---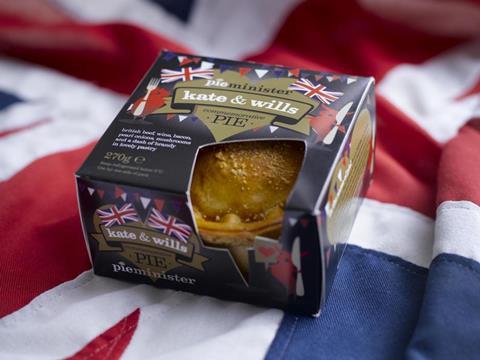 Bristol-based manufacturer Pieminister set about capitalising further on its unique position as a direct-to-consumer brand in 2016, adding to its estate of branded UK restaurants and cafés to bring the total to 12 branches, while strengthening its ties in foodservice. Its Moo, Moo & Blue and Free Ranger pies are now available to students at branded university outlets on campuses, while 20-plus pubs stock the range too.
NPD remains core. Gluten-free varieties of three of its bestselling posh pies landed in independent retailers in January, bringing the total in the range to 17, and the brand insists innovation remains at the heart of its growth strategy, with a target of "100% innovation launch success rate", which is not easy.
Successful launches and increased distribution into new and existing channels not only delivered gourmet growth for the supplier, it also saw profits triple to more than £300k.
---
41 (20) BD Foods ▼
---
FORMED: 2001
---
SALES:£10m
---
2YR CAGR: 18.9%
---
OWNED BY: John Davis and Clive Barker
---
Serving sauces, salsa, and salad dressing to high street chains, airlines and restaurants, BD Foods set about knocking down its car park in 2016 to create an additional 850 sq ft of factory space. Bringing in new clients and securing new projects has seen sales grow significantly, though the investments did hit profits.
---
42 (NEW) Park Cakes
---
FORMED: 1937
---
SALES:£158m
---
2YR CAGR: 18.7%
---
OWNED BY: Chairman Gareth Voyle and management team
Supplying cakes and desserts to M&S, Tesco, Sainsbury's, Co-op, Morrisons, Aldi and Lidl, Park Cakes has benefited from its investment in a gluten-free facility. A return to profits in 2016 was capped by an MBO in March this year as management took over from Vision Capital.
---
43 (NEW) Bleiker's Smokehouse
---
FORMED: 1993
---
SALES:£11.6m
---
2YR CAGR: 18.6%
---
OWNED BY: Charles and Annabel Andrew, and Paul and Gabby Palmer
---
Armed with a grant from the European Fisheries Fund in August 2016, smoked fish brand Bleiker's set about expanding production capacity by 60%, having secured Aldi as a customer. That same expansion has enabled new ready-to-cook and ready-to-eat premium products.
---
44 (NEW) Barfoots
---
FORMED: 1976
---
SALES:£153.2m
---
2YR CAGR: 18.1%
---
OWNED BY: Peter Barfoot
---
Expanding its sales of sweet potatoes, sweetcorn and chilli peppers in Europe has created new revenue streams for semi-exotic veg supplier Barfoots. The family business has captured 40% of the chilli pepper market across the Netherlands, Norway, Sweden, Germany, and Belgium. UAE and Russia are next.
---
45 (15) Fruitapeel ▼
---
FORMED: 2006
---
SALES:£10.3m
---
2YR CAGR: 17.7%
---
OWNED BY: Terry & Deborah Haigh
---
Terry & Debbie Haigh seized control of the sauce maker in June via an MBO, which saw them take ownership from shareholders Frank and Philip Frederick. Now an increase in production is on the cards – Fruitapeel is seeking planning permission to turn a West Lancashire warehouse into a new factory.
---
46 (11) Broadland Wineries (Arrhenius Holdings) ▼
---
SALES:£58.7m
---
2YR CAGR: 17.7%
---
OWNED BY: Jonathan Mark Lansley
---
Broadland is looking to double its revenue in the next two years, the importer, bottler and distributor having enlisted ex-Accolade Wines boss Paul Schaafsma (below) as CEO. He sees the bottling facility as a major strength, providing a "significant saving". The sales team is to be bolstered and branded lines developed.
---
47 (31) Rhokett ▼
---
FORMED: 2001
---
SALES:£11.9m
---
2YR CAGR: 17.7%
---
OWNED BY: Martin Dockett, Gary Rhodes, and Peter Le Voir
---
A new factory doubled capacity at premium dessert specialist Rhokett in 2016, formed from a partnership between its three chef owners, after the business received a £1.5m injection of funds from HSBC enabling it to increase volumes to clients that include M&S and Waitrose.
---
48 (NEW) Beechdean Dairies
---
FORMED: 1989
---
SALES:£18.5m
---
2YR CAGR: 17.4%
---
OWNED BY: Andrew and Susie Howard
---
Ice cream maker Beechdean is holding its own against Froneri and Unilever through NPD and acquisitions, snapping up 50% of West Country producer Lovingtons earlier this year. Beechdean also supplies restaurants and pubs, as well as working with Nickelodeon and Warner Bros to produce licensed ranges.
---
49 (NEW) Northumbrian Fine Foods
---
FORMED: 1936
---
SALES: £17.5m
---
2YR CAGR: 17.1%
---
OWNED BY: CriSeren Capital
---
Gluten-free biscuit experts Northumbrian Fine Foods boosted production capacity by 30% with a £1.2m biscuit line in 2016, backed by Regional Development Grant funding, which created 40 new jobs. Sales grew 26% over the year, boosted by gluten-free cookie lines.
---
50 (30) Braehead Foods
---
FORMED: 1998
---
SALES:£14.7m
---
2YR CAGR: 16.9%
---
OWNED BY: Craig Stevenson
---
For the ninth year in a row, sales are up at game and fine foods supplier Braehead Foods, which provides premium Scotch beef, smoked fish, dairy and pasta into top UK and European restaurants and foodservice operators. Sales from new offshoot the Scottish Charcuterie Company have begun to pay off too.
Methodology
The Fast 50 ranks the fastest growing privately owned food and drink businesses in the UK by compound annual sales growth (CAGR) over a two-year period. To qualify sales needed to exceed £5m in the last available year and have available three consecutive years of accounts. Companies had to be registered in the UK as independent and unquoted, with substantially UK-based operations and/or shareholders at the time of compilation. Companies filing abbreviated accounts at Companies House were excluded. Unaudited management accounts were not accepted. Companies that have any shares or other financial instruments listed on a stock exchange, or where their shares are held by any quoted UK or overseas company, do not qualify for inclusion. Any company not included in the 2017 Fast 50 that has a verifiable case for inclusion should email Simon Peacock or Pippa Hunter of Catalyst Corporate Finance, the UK business of Alantra.