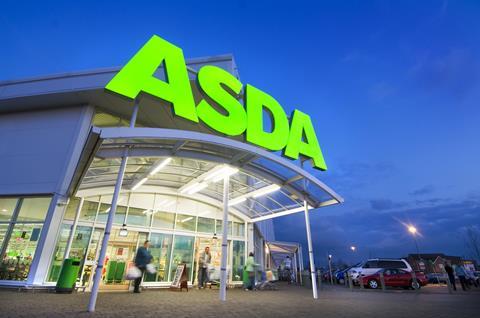 Asda held off the challenge of its main supermarket rivals this week, even when factoring in their loyalty-based pricing.
At £76.67, Asda came in £1.36 than nearest rival Morrisons. Asda offered the lowest price on 20 products, with 10 exclusively cheapest. These included the Cathedral City cheddar, Maryland cookies, Rana tortelloni and the tomato juice.
New Morrisons CEO Rami Baitiéh, who took the helm this week, will be encouraged at how competitive it was. Morrisons came in cheapest for 16 items, exclusively so for eight, including the butternut squash, Cadbury hot chocolate and Heinz salad cream.
Based on its shelf-edge prices, Tesco came in £6.99 more expensive than Asda at £83.66. But even with £5.55 knocked off due to Clubcard Prices, it would still have ended up £1.44 more than Asda and 8p more than Morrisons.
Fourth-placed Sainsbury's offered its Nectar card holders a saving of £3.60. However, starting at £84.87, this only served to close the gap between it and Asda to £4.60. It would still also have been £3.24 more expensive than Morrisons.
Waitrose was exclusively cheapest for the Gü cheesecakes and KP nuts, but it was still almost £12 more expensive than Asda at £88.61.
Overall inflation was in the single figures but only just at 9.5% year on year. There was also a slight month-on-month increase with prices up 0.2% compared with October. A third of the items on our shopping list were at least 20% more expensive than a year ago. Of these, the Bisto chicken gravy granules (see right) were up 46% while the KP nuts and Port Salut cheese were both 34% more expensive compared with November 2022.
On the flip side, five products were cheaper than a year ago and eight rose by less than 10%.