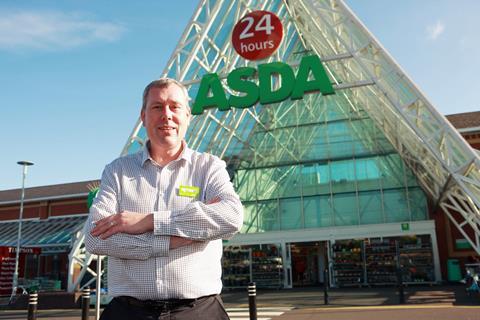 Winner: Asda Dunkeld Road, Perth
Store manager: Ian McMullen
Size: 83,000 sq ft
Market share: 21.3%
Nearest rivals: Morrisons - 1 mile, Lidl - 1.4 miles, Aldi - 1.4 miles, Co-op - 1.7 miles, Tesco Extra - 2.1 miles
Store data source: Analysis by CACI. Call the market planning group on 020 7602 6000
How do you keep prices competitive with such strong competition around you? We monitor our prices versus the discounters on a weekly basis through head office and we react accordingly. They feed that through to us through a price-change mechanic and we then action that on the same day.

You scored particularly well for shop floor service. How have you achieved that? We take pride on making sure our colleagues give great shop floor service. That's supported by our Easy, Fast & Friendly Mystery Shopper report. We get a mystery shop audit twice a month and certainly for the last audit in August we came in at 100%.

How is Scan & Go working for you and your customers? We've seen an increased number of customers using it. It also creates fun for the family. We experience the parents letting the kids pick the products and scan them - it helps engage the kids. We have seen great sign-up. We've had it for just under a year and the feedback is that the customers love it. Across the business we are looking at a mobile scan and go app where customers can scan using their own mobile phones. That's being trialled across the business now.

Are you finding the online business is supplementing store business or cannibalising it? I wouldn't say it's cannibalising store sales. Online is really a key focus for us. We are growing a business online as a store and as a company, and it's one of our fastest-growing areas.

Have you evidence of any anxiety among customers as Brexit approaches on 31 October? We don't have any evidence of this, and certainly as a business more than 70% of the lines we stock are produced in the UK. The other 30% would then depend on what deals were in place. There's no customer panic buying and as a business we are not building stock because we don't need to.