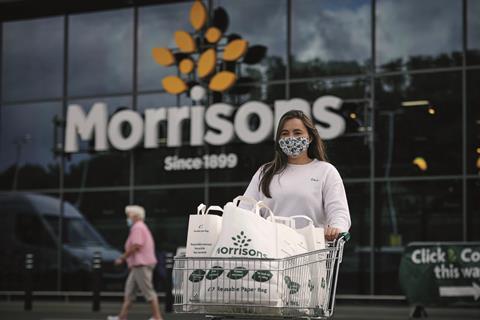 Tesco would have taken first place this week, with Sainsbury's close behind – if loyalty prices were taken into account. Based on shelf-edge prices, Morrisons was this week's winner.
Seven Clubcard deals gave Tesco loyalty scheme members a £5.60 saving. A total of eight Nectar offers cut Sainsbury's total by £5.94. But without the discounts, Tesco came third and Sainsbury's fourth.
Morrisons was cheapest this week in a straight head to head, with its basket costing £77.04. It offered 12 promotions in total, and was exclusively cheapest for seven items including the After Eights and Appletiser.
Asda came second with its basket 54p more expensive. It was exclusively cheapest for five items including the Alpro almond drink.
Sainsbury's was exclusively cheapest for five items, including the beef steak. Tesco offered the exclusively lowest price on the Colgate toothpaste, but only by a penny.
Waitrose's basket was the most expensive, at £89.79, a full £12.75 pricier than Asda. This was despite Waitrose's 12 promotions, while also being exclusively cheapest for two items: the Nuii ice cream sticks and Deli Kitchen sliced focaccia, both due to promotions.
Morrisons managed to keep a lid on inflation this week, with prices on this basket down 0.2% year on year. Waitrose, Tesco and Asda's baskets were up 5%, 6.9% and 9.6% respectively, while Sainsbury's hiked prices the most, its basket up 11%.
But there were outliers which showed heavier inflation. Appletiser had increased 20% in the last year, w=hile own-label carrot & coriander soup increased 25%.
Conversely, own-label penne pasta, the subject of retailer price cuts in recent months, was down 20% in price. All retailers offered the KVI 500g pack for 75p.