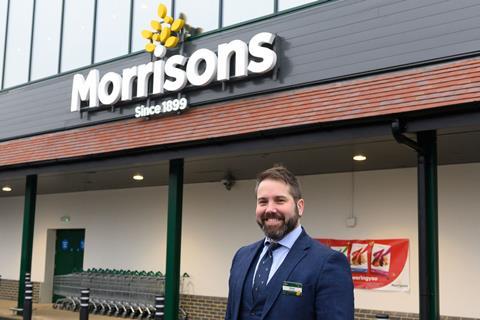 Winner: Morrisons Fleet
Store manager: Simon Nellis
Opened: 2004
Size: 30,000 sq ft
Market share: 14%
Nearest rivals: Sainsbury's - 1.4 miles, Waitrose - 1.5 miles, Asda - 5.7 miles, Tesco - 5.9 miles
Store data source: Analysis by CACI. Call the market planning group on 020 7602 6000
How long have you been at the store? I only started a week-and-a-half ago so this is a good way to start. The staff here have set the bar high so I will have to make sure it continues.

You moved from Tesco. What's the biggest difference? I've been a store manager for about 10 years and at Morrisons for four years - I would say the thing that stands out is that Morrisons is very people-centric. An awful lot of effort goes into supporting their teams and there is a focus on celebrating success.

What stood out for you when you first arrived at the new store? One thing was it's got a fantastic, brand-new café that was put in last year. It really has an upmarket feel but at the same time keeps the traditional café atmosphere. It really is a great asset for the store.

Has any other work been carried out on the store recently? We had a full refit last year and it was a full re-evaluation with the focus on the Market Street experience. It's got a very open feel and people can watch the butcher work or the bakers baking bread. It really gives us a great point of difference compared to our rivals in the area.

Have you been affected by Veganuary? Yes, and Veganuary has been a success for us. We have always had a strong range of free-from products but have given it more space and profile. Customer feedback has been phenomenal - we've seen a real uplift in sales this year.

How do you keep the momentum going after Christmas? The good news is we have a fantastic team. Perhaps it may be quieter than over the Christmas period but that means there is more time to focus on training and think about how we're dealing with customers.

What role does the store play in the local community? As part of the refurbishment we had a new community space installed. It's a fantastic space which is really well-used by local charities and organisations. It's a great asset for the community.