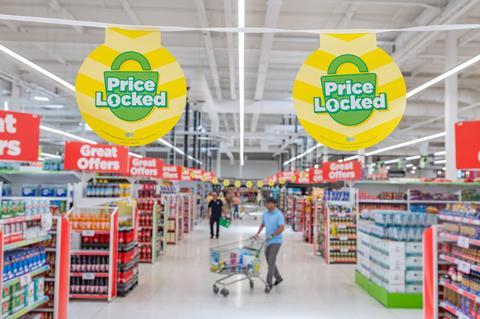 This week's pricing win was hotly contested between Sainsbury's and Asda.
Asda officially took the win with a total of £65.78. It was cheapest for 18 items and exclusively so for nine, including the Bombay potatoes and the Marigold kitchen gloves.
However, if Nectar Prices were taken into account, Sainsbury's would have claimed the top spot. Seven Nectar promotions would have shaved £5.60 off the total, bringing it down to £65.12.
Without its loyalty scheme, Sainsbury's was £4.94 more expensive than Asda at £70.72 – putting it in fourth place. It was cheapest for 11 products and exclusively so for five, including the Balti cooking sauce and broad beans.
Tesco was second, coming in £4.22 more expensive than Asda. It was cheapest on 10 items and exclusively cheapest on just one: the Mr Muscle Oven Cleaner. However, its gap with Asda would also have been narrowed with loyalty: Clubcard Prices shoppers would have paid just 77p more.
Morrisons came in third place. It was £4.46 pricier than at Asda, and had four exclusively cheapest products.
And bringing up the rear was Waitrose, which was £12.02 more expensive than Asda despite 10 promotions. Waitrose offered four exclusively cheapest products including the Alpro almond drink and Hovis loaf.
The Pukka Three Ginger teabags stood out for inflation this week, with prices up an average of 51% on last year.
Red lentils were also much more expensive than last year, up 54% to £1.91 per 500g pack, while a six-pack of scones had risen 54% to an average of £1.74.
Meanwhile, Lurpak butter, Magnum ice cream, Kellogg's Crunchy Nut Clusters, mangoes and McVitie's Jaffa Cakes were all the same price they were as a year earlier.