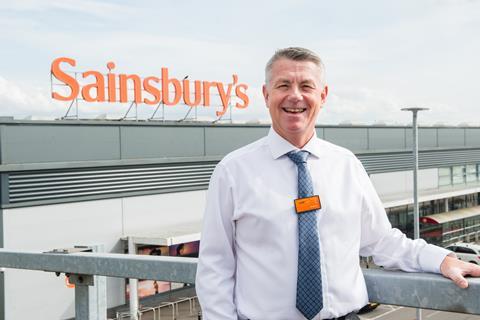 Winner: Sainsbury's Newport
Store operations manager: Dale Shaugnessy
Opened: 2010
Size: 75,000 sq ft
Market share: 14.2%
Nearest rivals: Aldi - 1.1 miles
Iceland - 1.4 miles
Lidl - 1.9 miles
Asda - 2.2 miles
Store data source: Analysis by CACI. Call the market planning group on 020 7602 6000
You got a particularly high score on a very busy day. How? We were visited on a Saturday when we are always busy - all the more so when England and Wales play rugby. We were under a lot of pressure that day so I'm chuffed. We've put a brand new management structure in place called Winning Teams, which enables our managers to manage more. It's put a lot of responsibility on our colleagues. They have really stepped up. What you're seeing there is a result of really strong customer trading managers. There's a lot more onus on colleagues taking responsibility for customer care and customer awareness.

Sainsbury's fared the best of the big four in the latest Kantar figures. Is there a positive feeling in the business? I think we've drawn a line under the Asda piece. The money that was going to be used there is being invested into stores and price. We've seen a huge amount of price activity within our produce department. More than that I think it's about going back to basics, and providing the availability and cleanliness in store so our customers want to shop there. Our colleagues are actively told to engage.

Are your customers stockpiling yet in anticipation of a no-deal Brexit? I don't see any evidence of it. Customers are beginning to talk in those terms but I've not seen beans being bought in bulk. The more you hear about it on social media and the news, the more it's going to be in people's heads. The closer we get we will see a difference but not at the moment. I think people are more concerned with weather issues at this moment.

If you could wish for one new department in your store, what would it be? We could probably be a bit sharper on health & beauty. I know Selly Oak has an incredibly ornate and successful new beauty shop in store, which is almost like a department store. I'd like something like that.