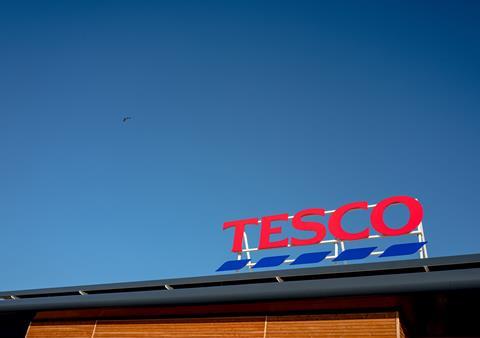 Tesco claimed its third successive service and availability award with this week's win the most impressive. The retailer's last two wins came with scores of 65 and 67 but here a full basket of all 33 items helped Tesco Salisbury to an impressive 88.

Our shopper was impressed by the well signposted store, "excellent" range of services and "enthusiastic" staff.

Sainsbury's store in Braehead, Glasgow also performed well this week. Our shopper described it as "bright, spacious and clean" as well as "well organised and well stocked". She described her interactions with staff as "excellent" and the store would have picked up the win but for an out of stock on the chocolate Hobnobs.

There were two out of stocks at Waitrose in Billericay. The store was easy to shop, though there was litter at the entrance and while staff members did try to help, one directed our shopper to the wrong aisle when hunting the condensed milk.

It was a mixed picture in terms of staff at Morrisons Stoke-on-Trent. Adam was described as an "ace chap and a credit to the store", though our shopper subsequently found it difficult to find members of staff when she needed them. When she did find them, some were not as helpful or as friendly as she would have liked.

Availability was the biggest issue for Asda in Washington. The store had three items out of stock while our shopper also noted " a general lack of shop floor staff", except for the high number of staff she spotted ­carrying out online and click & collect orders.