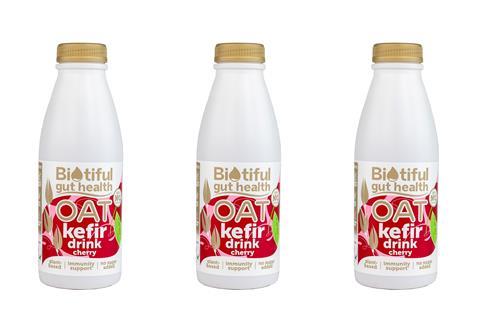 Champion: Biotiful Gut Health Oat Kefir Cherry
Biotiful developed its oat-based kefir range to meet a need "for a plant-based, flexitarian and vegan kefir in the market that, unlike the competition, isn't made from high saturated fat coconut milk". And its vanilla flavour proved a crowd-pleaser, earning a silver medal in this category.
But the judging panel was unanimous that cherry was the clear winner. Our panel noted its "good natural cherry top notes", enjoyable texture and eye-catching look and feel. "The packaging is great, stands out and fits the product well," said one.
Silver
Biotiful Gut Health Oat Kefir Vanilla
Bronze
Oddlygood Barista Oat Drink Vanilla
With thanks