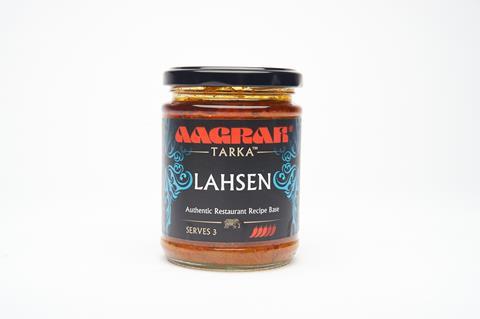 Winner: Aagrah Tarka Lahsen Sauce, Aagrah Foods
Having spent 40 years serving up Indian and Kashmiri Food in its restaurants, Aagrah Foods brings huge credibility and authenticity to its range of cooking sauces, with its latest addition, Aagrah Tarka Lahsen Sauce, no exception. Used as a cooking base, the Aagrah Lahsen sauce takes inspiration from a dish originating in Peshawar, with a spicy heat and unique taste thanks to the inclusion of pickled garlic. Made according to traditional Tarka cooking methods – frying spices at a high heat to release their flavours - the product launched in May 2021 and has been designed to satisfy enthusiastic and experimental home cooks requiring that extra bit of added convenience in the kitchen.
Judges loved the balance of flavours in this sauce. It provided a nice texture and a great element of pickle. The product offered something a little different in this field that made it stand out from the crowd.
Finalists:
Belazu Urfa Chilli Paste
The Spice Tailor Tikka Masala Paste
U:ME Spice Shots Japanese Style
With thanks to our sponsors