Looking for a sector that has defied the deflation seen in grocery over the past year?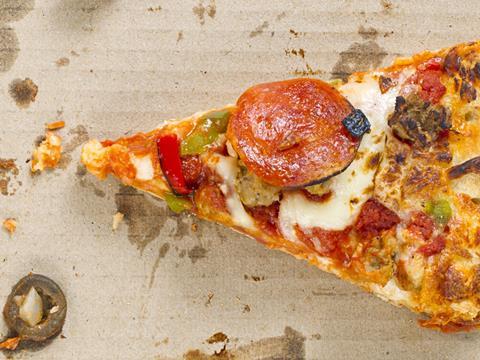 Looking for a sector that has defied the deflation seen in grocery over the past year? Look no further. Consumers are paying more for frozen fish, potatoes and desserts as brands invest in NPD from Tempura Battered Chunky Cod Fingers to Sweet Potato Fries.

"A clear trend seen throughout retailers' frozen sections over the past year has been the increase of premium offerings," says Naomi Tinkler, McCain category controller. "Iceland has led this movement, rolling out new, premium products with pack designs that relay quality."
Young's Gastro is the standout winner with sales up £9.3m - the biggest increase of any brand in frozen's five subcategories - thanks to a raft of NPD and multimedia campaign featuring fussy feline Malcolm. Gastro Scampi also hit TV screens for the first time.
Data Box
For 20% off the complete category ranking click here and enter discount code NIELSENGROCER
Data supplied by nielsen.com
"While there is some switching to chilled fish, frozen fish is outperforming frozen food in general," says Yvonne Adam, marketing director at Young's Seafood. "There is significant growth in some categories of frozen fish as more and more people look to frozen, or trade up, for value and quality."

A knockout performance by Gastro wasn't enough to alleviate losses elsewhere in Young's portfolio, with its standard range and Chip Shop losing a combined £14.7m.

Unlike Young's, all areas of Birds Eye's frozen fish portfolio declined in value and volume with a collective loss of £10.1m, including last year's success story Birds Eye Inspirations. "When we launched Inspirations in 2014, the response from consumers was incredible. However, with an increasing number of meal solutions on offer, shoppers were more frequently choosing meals that focused on value over quality, and as such moved away from the more premium Birds Eye Inspirations," says marketing director Steve Chantry.

Hoping to rectify this, Birds Eye re-launched Inspirations with NPD including Lemon & Cracked Black Pepper Dusted Cod Fillets and Panko Crumbed Fish Fingers, and invested £5.5m on a marketing campaign to help reinvigorate the adult dining occasion.

Brands churned out NPD but it was own label that enticed consumers to the frozen fish aisles, driving growth of the category overall. While branded fish lost £14.4m, own label gained £17.8m, securing a 3.4% increase in price per pack in the process.
Top Launch 2016
"We have concentrated on improving our mid-tier and premium product ranges across the board," says Nigel Broadhurst, joint MD at Iceland. "The average price movement in Iceland is due to our focus on differentiation and innovation. We have maintained a strong value-for-money position but have managed to market products at higher rsps."

Prices could increase further in fish, and other frozen sectors, as the impact of Brexit on sterling hits the cost of imported raw materials. "We may see in the region of a 5% average cost increase," says Chantry. Prices are already up 5.4% in frozen desserts driven by brands lower down the rankings such as Goodfella's Sweet Fella's dessert pizzas, Mondelez's Oreo Cheesecake and Millie's Ready To Bake Cookie Dough.

It was Aunt Bessie's that saw the biggest losses in desserts. It's hoping NPD including premium pudding pots in Sticky Toffee and Stem Ginger flavours will secure growth.It also faced its frozen potatoes falling 9.2% but its sweet potatoes were a "2016 success story". And Wedges, it says, have delivered £2.5m since launch earlier this year.

"Premium NPD has been a driver of value growth, and sweet potato is a prime example, coming in at £3.70/kg on average vs £1.49/kg on average for frozen potato," adds McCain's Tinkler. "Frozen sweet potato is growing at approximately 459% year on year, adding £17m of value to the category."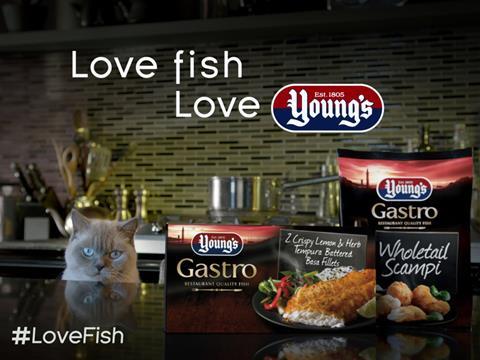 Nothing says "let's get it on" more than a frozen cod fillet for tea. Okay… that's probably over egging it a bit but if Gastro's 31% rise in the past year is anything to go by, Young's has hit it off with the romantic -ally inclined. In February it unveiled Lightly Dusted Sea Salt & Balsamic Cod Fillets, claiming it was perfect for "date night".
Pizza, meanwhile, has seen a significant turnaround from a year ago when it was the only frozen subcategory in growth. Manufacturers attribute this decline to a change in promotional mechanic as retailers switch to price reductions over multibuys, reducing volume bought per trip.

"As a knock-on effect of the multibuy removal, there has been an increase in single price promotions, which has driven the average price of the category down, further eroding value," says a spokesman for 2 Sisters. "There has also been a penetration decline impacting performance as some shoppers switch to chilled prepacked pizza, which has seen increased levels of promotion."

Brands are choosing NPD such as gluten free as an outlet for growth. Dr Oetker is seeking new occasions for pizza in 2017 with a number of launches. "We will expand our distribution of The Takeaway format to grow pizza consumption midweek and continue to drive new occasions for frozen pizza through our new dessert pizza and snacking launch - The Pizza Toastie," says Clare Heathcote, head of brand - pizza at Dr Oetker UK.

But the category isn't out of the woods yet. Things are increasingly competitive in frozen pizza. "Range rationalisation is one of the strategies retailers are using to compete against the discounters," the 2 Sisters spokesman adds. "Every product has to deserve its place on the fixture."