Catch up on our webinar where experts discuss how to create seamless and effortless, high-quality customer experiences that occur within and between contact channels to drive retail success.
The age of omnichannel retail is upon us. Covid has catalysed a technological revolution in grocery retail, accelerating the rise of direct-to-consumer platforms, rapid delivery services, social commerce and more. As a result, Britain's supermarkets and grocery brands now have more ways to attract, interact with and sell to people than ever before.
But all this is coming at a time of huge economic uncertainty. Operators must build customer loyalty, create consistency across multiple channels, respond to changes in shopper needs and maintain the relevance of all touchpoints, all the while managing unprecedented cost pressures. But how?
In this Grocer Vision webinar we will explore:
· How shopper missions are changing
· The need for agility and to build consumer loyalty amid economic turmoil
· How and why back-end operations might need to be re-engineered to cope with this new normal
In this Grocer Vision we welcomed an expert panel comprising fmcg brands, market analysts and product information management specialist Akeneo to discuss how grocery players can thrive in this exciting new era and create truly seamless omnichannel experiences.
Missed the webinar or want to watch it again? Click here to login or Register now
Meet the panel: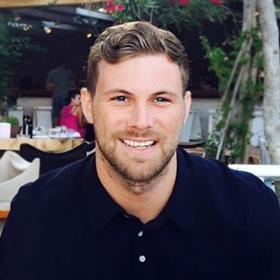 James Barlow
Regional director UK&IRL, Akeneo
James Barlow is an eCommerce specialist with the experience and know-how to help organizations of every shape and size automate and improve their product information management.
Prior to joining Akeneo, James worked with some of the largest organisations in the world to help them increase their online sales and improve internal productivity while doing so.
James has since developed a deep understanding of the role data has in every step of the customer journey and is committed to helping organisations improve and accelerate their commerce strategy's ROI.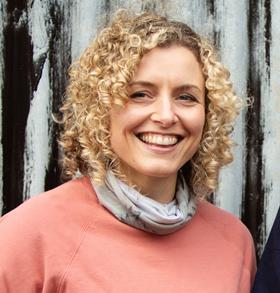 Emma Thackray
Co-founder of Hip Pop
Emma Thackray is the co-founder of Hip Pop, a brewer of functional gut lovin' drinks, created with friend and business partner, Kenny Goodman. While working as the Director of Dolly Parton's Imagination Library, Emma and Kenny were busy selling kombucha at farmers' markets in Manchester and Cheshire. After excellent feedback, the pair opened their first brewery in 2019 and Hip Pop was born.
They are redefining the functional drinks landscape by craft brewing healthy drinks that do good as well as taste good. Since their launch, Hip Pop has experienced exponential growth, securing listings in Harrods, Booths, and most recently, 280 Sainsburys stores nationwide. Their functional kombuchas have also received two stars at the Great Taste Awards.
Ben Parker
GB commercial director for retail, Britvic Plc
Ben Parker is the GB Commercial Director for Retail at Britvic, with his role spanning grocery and convenience. This involves closely collaborating with retailers to deliver excellence whilst getting ahead of shopper demand and navigating the changing landscape of the convenience channel. He recently oversaw the launch of Britvic's 'At Your Convenience' website, an accessible toolkit for those in the convenience channel which was created following feedback from hundreds of retailers across the country.
Ben has been in role for just over a year since May 2022 and has been with Britvic for coming up 7 years. He previously held the role of At Home Commercial Director, following his experience as the lead on the Tesco / Booker account. Before joining Britvic, Ben was at Procter & Gamble for over 8 years with roles including Head of P&G Pharmacy Channel.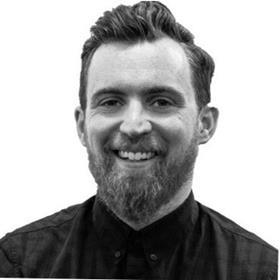 David Wall
Senior customer strategy & insight director, CX, Kantar
David Wall is the UK Director for Experience Design within Kantar's Customer Experience domain. He helps clients to deliver increasingly meaningful and different experiences, informed by human understanding and enabled by technology.
Prior to joining Kantar, David partnered with some of the largest organizations across categories including QSR, Fashion, Pet Care, FMCG, Charity and Gaming on research & insight development, retail strategy, campaign activation, customer experience development/innovation and loyalty.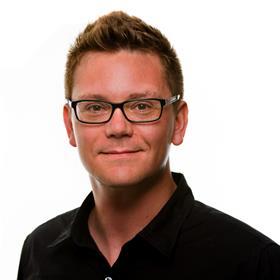 Rob Brown
Freelancer and moderator
Rob Brown is an award-winning freelance writer and editor specialising in business news, features and data analysis. He spent eight years working as a senior editor at The Grocer and now writes and edits in-depth articles for a variety of business and consumer magazines and news outlets.