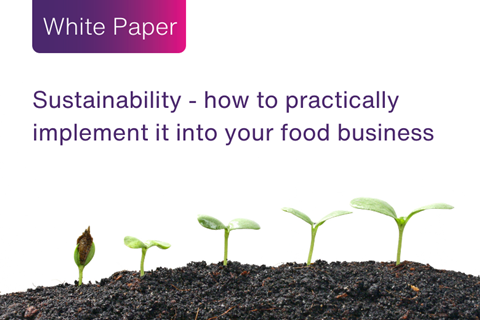 Right now the food industry is battling twin challenges: to produce more food, while improving environment impact.
With 60-70% of the world's ecosystems degrading faster than they can recover, the global food system is severely off course. The question is, how do you practically measure the sustainability of your supply chain?
This whitepaper explores how building a more sustainable supply chain starts with having the right tools in place to collect, measure and report on the sustainability of products in your supply chain.
Complete this form to download the guide and find out more:
The Grocer may use your contact data to keep you informed of its products and services by email. You can withdraw your marketing consent at any time by clicking the unsubscribe link in such email or by sending an email to dataprivacy@wrbm.com. More information on our processing can be found in our Privacy Notice. By submitting this form, you acknowledge that you have read and understand our Privacy Notice.

TELUS Agriculture & Consumer Goods help solve inefficiencies in how food and goods are produced, distributed, and consumed. We deliver integrated digital solutions and data-driven insights across the entire value chain, enabling businesses to make informed decisions and drive profitable growth. Our solutions connect the global supply chain, driving better production processes and improving our food's safety, quality, and sustainability, all in a way that's traceable and clear to the end consumer. As a company, we are committed to enabling the most efficient production outcomes, while lowering the impact on our environment. Let's make the future friendly.
View full Profile