With grocery inflation decreasing, the economy shifting and the consumer landscape rapidly evolving, how can beverage manufacturers shift the focus from revenue growth to margin realisation?
While grocery inflation has recently seen a marked decrease over the past few months, rising interest rates and impending economic challenges are starting to have a sobering effect on consumers and their finances.
As of June, around 2 million households had transitioned from fixed mortgage rates, and this number is projected to soar to an additional 4.4 million by December 2024. Consequently, it is no surprise that international drinks analysis company IWSR envisions a profound transformation within the global alcohol industry in the coming months, driven by a surge in at-home drinking occasions attributed to a decline in households' disposable income.
Shift in consumer spending
Data from Oxford Partnership shows the initial signs that a shift away from on-premise visits has already begun, with visits starting the year at +6% in January to a negative -2% change as of June compared to the previous year.
While the shape of the future economic landscape remains uncertain, it's worth noting that the last time interest rates reached current levels was in the aftermath of the financial crisis, during which the hospitality industry's Gross Value Added (GVA) dropped by -5%.
Over the next 18 months, alcohol manufacturers will likely face a challenging environment as they try to comprehend how consumer dynamics might evolve between different trade settings. Furthermore, as budgets tighten, these economic dynamics could result in a greater number of consumers looking to adopt a healthier, lower-alcohol lifestyle.
In this intricate landscape, the imperative need for revenue growth management (RGM) strategies becomes strikingly apparent for manufacturers. As they navigate both the shifting market dynamics and their own inflationary pressures, moving the focus from revenue growth to actual margin growth realisation (MGR) will stand as the linchpin to sustaining competitiveness and fortifying profitability.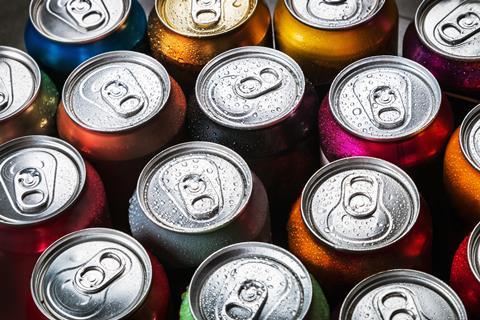 Transforming the ready-to-drink landscape
A notable segment set to play a substantial role is the expanding domain of ready-to-drink (RTD) beverages. Renowned beverage brands like Absolut, Jack Daniel's, Coca-Cola and Corona have each introduced new ranges of RTD offerings, aiming to cater to the transition from on- to off-trade.
One of the primary strengths of RTDs lies in their capacity to provide consumers with a diverse array of drinks, allowing them to replicate at home the variety of choices they would typically enjoy at bars or restaurants (for a fraction of the price). Despite being priced at a premium compared to an entire bottle of spirits, RTDs present a lower upfront cash outlay and offer unparalleled convenience for on-the-go consumption, both at home and while out and about.
Beyond the realm of RTDs, yet inherently connected, is the surging demand for low- to no-alcohol beverages. With a growth rate surpassing that of the entire alcohol category at 12.5%, the desire for alcohol-free and low-alcohol products is undeniable (Nielsen Scantrack, 2023). In 2022, the low- and no-alcohol market's value sales reached an impressive £255m, as reported by Mintel.
The RTD segment could once again serve as a pivotal gateway, allowing consumers to enter the spirits category, especially those who are hesitant to invest in an entire bottle of low-/no-alcohol spirits.
Their research further unveiled that nearly a third (32%) of UK adults had curtailed or reduced their alcohol consumption over the past year. This trend could signify a national sobering post-Covid-19, during which alcohol duty increased by 1.2% despite on-trade closures from lockdowns, or a deeper inclination towards healthier lifestyle choices and, more pertinently, one fuelled by economic constraints.
In this context, the expansion of the RTD segment could once again serve as a pivotal gateway, allowing consumers to enter the spirits category, especially those who are hesitant to invest in an entire bottle of low-/no-alcohol spirits.
Leading brands such as Gordon's have demonstrated this type of dynamic by launching Gordon's 0.0% & Tonic, an alcohol-free alternative to its leading line of RTD gin & tonic cans. In the beer category, the growth of 0% alcohol beverages is even more pronounced, with the segment's specific growth rate of 0% alcohol surpassing overall category growth at an impressive +18.9% year-on-year, constituting 56% of the no- and low-alcohol category (Nielsen Scantrack, 2023).
As more RTDs and low- to no-alcohol options flood the market, and the segment's growth gains momentum, manufacturers will inevitably face the challenge of balancing financial support for new products with the maintenance of a sustainable bottom line.
What's the solution?
TELUS Consumer Goods' suite of RGM solutions can provide critical support for manufacturers in navigating this evolving landscape. Its Price & Assortment optimisation solutions can provide insight into the launch of NPDs and the correct 4P strategy, as well as offer support in understanding consumer reactiveness to changing prices.
TELUS Trade Promotion Excellence helps manufacturers design, implement, and evaluate promotional activities with precision, ensuring effective budget allocation and ROI optimisation. Meanwhile, TELUS Retail Execution empowers manufacturers to manage in-store tasks efficiently, providing accurate shelf activation and far less out-of-stock challenges.
With real-time communication and analytics, these solutions enable data-driven decision-making, resource optimisation and brand compliance across diverse retail outlets. In a complex market characterised by shifting macroeconomic dynamics and consumer preferences, TELUS' RGM suite is a crucial asset for alcohol manufacturers looking to sustain competitiveness and profitability.
Amid this dynamic environment, one certainty prevails: the path to success requires a multifaceted approach that combines strategic foresight with data-driven decision-making.
In a world where economic challenges and changing preferences disrupt the established order, those equipped with clear revenue growth strategies and tools for analysing the ever-shifting market dynamics will emerge as leaders in innovation and progress. Just as in any other industry, the beverage and alcohol sector is undergoing a profound transformation, and those who navigate it with agility and insight are well-positioned to excel in this new era.
For more information on TELUS Consumer Goods, visit our website: telus.com/ConsumerGoods