Do you have the appropriate real-time information to make strategic decisions that help your CPG products fly off the shelves? Find out why enhanced retail execution software could be the golden ticket.
As we enter the final quarter of 2023, record inflation, supply chain disruptions, labour shortages, and political conflict are increasingly on the minds of manufacturers.
Despite inflation lingering, spending saw an unexpected boost in the late spring and early summer, showing that, at least for now, UK shoppers are weathering the growing cost of living (Reuters, 2023).
Brand loyalty in the UK remains strong, with 62% of consumers saying they're prepared to take on the higher prices to continue purchasing their preferred brands (Data & Marketing Association, 2023). But, these consumers also cite their preferred brand's loyalty programs as critical in keeping their lasting business (Data & Marketing Association, 2023).
For CPG manufacturers to maintain this optimistic trend within the current economic climate, their retail data and real-time information will become vital for understanding and adapting their strategy.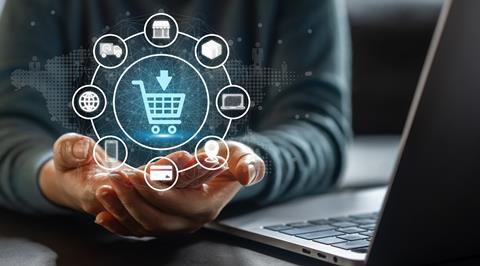 Adapting to changing consumer preferences
Additionally, UK consumers are increasingly opting for alternative brands when their preferred choices are unavailable due to stock shortages.
Since 2021, studies have revealed that over 50% of British consumers have switched to other brands, primarily driven by the disruption caused by the COVID-19 pandemic and its impact on supply chains.
This shift in purchasing behaviour can be attributed to a combination of factors, including the desire to meet immediate needs, increased flexibility in trying new products, and a growing emphasis on product availability over brand loyalty. As a result, businesses are recognising the importance of resilience in their supply chains and the need to adapt to ever-changing consumer preferences.
3 key challenges CPG manufacturers face
Without the real-time information necessary to achieve the perfect store, manufacturers face numerous challenges in addition to shifting trends that lead to costly problems, including margin leakage, lapses in industry compliance, decreasing customer satisfaction, understocks, and overstocks.
Three common business challenges that CPG manufacturers face revolve around these key areas:
1. Product availability and inventory management
Ensuring that products are always available to consumers in-store is a challenge when dealing with many retailers, each with different inventory management systems. Inaccurate inventory data can lead to stockouts or overstocking, resulting in lost sales, decreased customer loyalty, and increased costs.
2. Compliance with retailer requirements
CPG manufacturers need to comply with the requirements of each retailer, such as shelf space allocation and pricing strategy. Failure to comply with retailer requirements can result in penalties or delisting of products, but with requirements varying from one retailer to another, it can be a challenge to meet them all, which can be detrimental.
3. Lack of real-time data and insights
CPG manufacturers need access to real-time data and insights to make informed decisions and adjust their retail strategy accordingly. However, collecting and analysing this data can be challenging, especially if it involves manual processes. Without access to real-time data and insights, it's easy to miss opportunities to improve retail strategy, resulting in lost sales and decreased profitability.
Solutions to optimise your retail execution strategies
The good news is you can tackle all of these challenges with automated retail execution software with extensive capabilities to solve the challenges you face now or as your strategy matures with your growth.
With the data that retail execution software provides, CPG manufacturers can create a more efficient and effective retail strategy that drives sales and improves overall profitability. The solution, TELUS Retail Execution, ensures businesses benefit from gaining the best retail execution features and capabilities, including: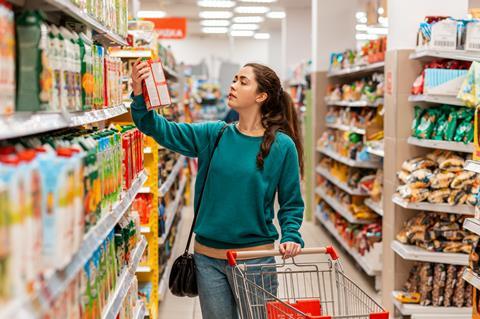 Optimised in-store execution
It provides manufacturers with a range of functionality to optimise in-store execution through better communication with field force teams and retailers. As it's available for all mobile platforms, Retail Execution allows field force teams to manage promotions on the go, both offline and online, to drive price and promotional compliance.
This means your field team is equipped with functionality to not only execute your strategy but also feedback key information on compliance and the overall effectiveness of your retail execution plan with enhanced data collection.
Better visibility, better data
Gain enhanced analytics to better plan, execute, and monitor retail activities in sales, merchandising, and delivery to improve your in-store outcomes.
With the data insights that our Retail Execution solution provides, you can track the performance of promotions to make changes as needed and create effective promotions to increase sales. Additionally, you can see how customers respond to your prices and identify trends to adjust prices accordingly and optimise your strategies.
Real-time data at the right time
TELUS Retail Execution solution will streamline and simplify the retail execution process and provide enhanced visibility into in-store touchpoints to enable strategic decision-making. With this timely data and enhanced visibility, you're able to react to changing strategies in real time and quickly jump on the strongest opportunities for growth.
With customer behaviour insights from Retail Execution software, you can track products in real-time and gain actionable information, such as if a particular product isn't selling well. Plus you have the ability to identify the cause and quickly make changes to prevent any potential sales loss and adjust your strategy.
Simultaneously, with this streamlined inventory management, CPG manufacturers can avoid out-of-stocks, which decreases sales and drops your retailer's customer satisfaction.
Retail execution software for CPG manufacturers
Retail Execution software is essential for CPG manufacturers looking to optimise their strategies to better react to change and maintain the perfect store.
By providing real-time data and analytics, TELUS Retail Execution enables operations to optimise their product placement, pricing, promotions, inventory management, and collaboration with retailers. Using this data, CPG manufacturers can create a more efficient and effective retail strategy that withstands changes and pushes products to fly off the shelves.

TELUS Agriculture & Consumer Goods help solve inefficiencies in how food and goods are produced, distributed, and consumed. We deliver integrated digital solutions and data-driven insights across the entire value chain, enabling businesses to make informed decisions and drive profitable growth. Our solutions connect the global supply chain, driving better production processes and improving our food's safety, quality, and sustainability, all in a way that's traceable and clear to the end consumer. As a company, we are committed to enabling the most efficient production outcomes, while lowering the impact on our environment. Let's make the future friendly.
View full Profile