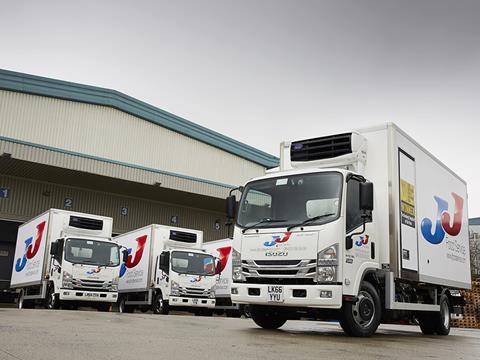 Bidfood is offering home delivery and click & collect with a minimum order of £100

JJ Foodservice has extended night shift hours in order to fulfil orders
Leading foodservice wholesalers have diversified their business models to sell direct to consumers in a bid to mitigate the impact of the coronavirus lockdown.

Bidfood and JJ Foodservice are among a number of companies who have adopted the new strategy in the past few days.

Bidfood is now offering home delivery as well as a click & collect service from 14 of its depots with plans for a wider rollout in the coming weeks.

The minimum order is £100, with log-in details emailed to new customers within 24 hours.

The wholesaler's website is already warning that it is experiencing "very high volumes".

Essex-based JJ Foodservice also launched home delivery as it aims to repurpose its catering products for consumers.
The national wholesaler is offering key household essentials.

Orders placed by 9pm will be delivered the following day with a minimum order of £79. Customers looking for a specific delivery slot will have to pay £125 minimum.

JJ Foodservice has reported demand across branches more than doubled in recent weeks.

The wholesaler has responded by extending night shift hours to fulfil orders and increasing the capacity for stock holding at all warehouses.

"With schools closing and many of us required to work from home, having essential products like bottled water, fresh and frozen foods have never been more important," said JJ Foodservice COO Mushtaque Ahmed. "We are here to help."

Current offers include 5kg of pasta £7.99, six 1.5-litre bottles of water from 99p and toilet roll from £6.99 for 36 rolls.