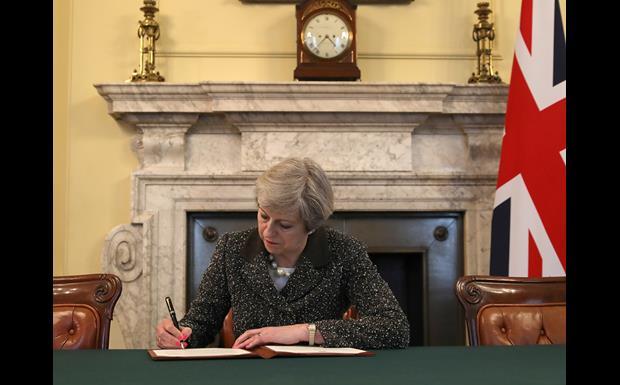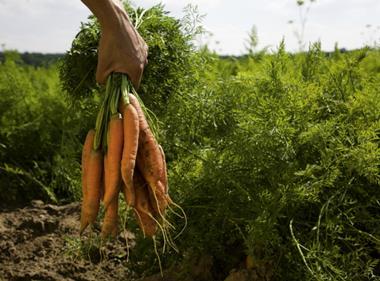 Scheme is designed to reduce risk of fraud and boost traceability

BRC survey found retailers directly import £5bn of food products and £15bn indirectly through wholesalers and manufacturers

Fishing for Leave says any dispute over access to UK waters after Brexit could quickly escalate to levels last seen during

Theresa May has announced a snap general election. Here's how leading voices and organisations from the world of grocery have reacted to the news.

The surprise announcement is set to lead to a volatile day on the markets and for the pound.

One in five consumers are more likely to buy British food following the Brexit vote, research from YouGov has revealed

A big box of Coco Pops has been reduced from 800g to 720g, while the 550g box now weighs 510g

The meaty snack has been trimmed from 25g to 22.5g while sharing bags of Doritos are now 180g, down from 200g

Some brands have been subject to double-digit price hikes

Price for 1kg of loose bananas rises to 75p as retailer cites increase in costs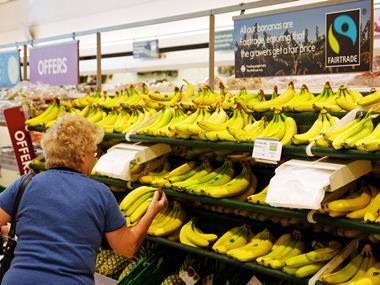 Price for 1kg of loose bananas rises to 75p as retailer cites increase in costs

The price of UK food and non-alcoholic drinks rose 0.3% in February after 31 consecutive months of decline, according to the Office of National Statistics.

Finsbury Food Group has said "further cost recovery" will be required in the second half after flat first half sales

Move is a "last resort" to manage costs, insists Mondelez

The mults have kept a lid on the price of 250ml jars, but other SKUs are more expensive

Move is in line with the rest of industry, insists Batchelors owner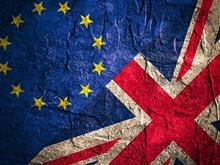 As if the nation hasn't been asked its opinion enough in the past three years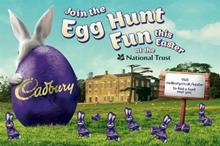 The great and the good maybe hopping mad over Cadbury dropping the word 'Easter' from its National Trust egg hunt promotion, but what about a Brexit sweetner for food and drink trade deals?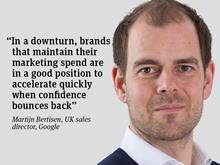 Changes in business rates and unfavourable currency exchange are just two of the challenges facing retailers…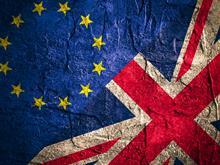 What was your favourite bit about Article 50 day?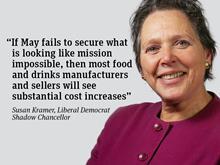 Susan Kramer of the Liberal Democrats says food & drink faces tough times if the government doesn't deliver a strong Brexit deal