Own label is storming ahead in canned goods. We quiz Kantar analyst Will Sohler to find out what part the discounters have to play in this and what, if anything, brands can do to fight back
One of our 10 Things You Need To Know About… Canned Goods
Meet the analyst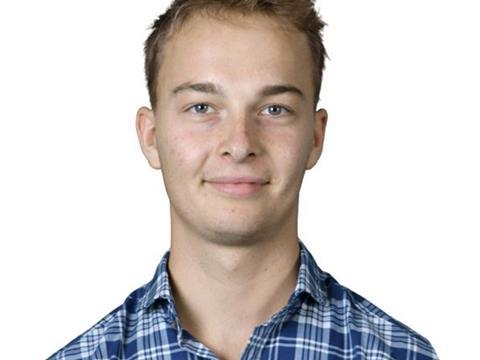 Will Sohler
Kantar Worldpanel analyst
Will joined Kantar Worldpanel in 2015 as a category analyst, and has specialised in the ambient sector from the beginning. Having grown up in France, he particularly enjoys analysing the UK Grocery market and seeing the differences that exist between the two countries.
To what extent are the discounters driving the growth of private label?
WS: Private label and the discounters go hand in hand. Private label makes up 95.2% and 84.9% of Aldi and Lidl's sales in canned goods, respectively - much higher than the total market average, which currently stands at 39%. Combined, Aldi and Lidl have contributed over £13m to the growth of private-label canned goods in the last year.
How are the mults responding to this? Are they putting more prominence on own label or branded products in the canned aisles?
WS: It's hard for the multiples to counteract the discounters' strong growth, especially in a staple category such as canned goods, as differentiation is limited. The multiples hold regular range resets to continually assess the performance of the products in the different canned categories. This puts branded offerings under constant pressure to perform well and deliver strong value for the consumer and the retailer. I would argue that the financial pressure contributes further towards closing the differentiation gap between private label and branded, as brands' primary focus tends to be on price at the expense of innovation.
Over the previous four years private label's share has been around 38% in the multiples, however this jumped by two percentage points this year. This has been evidenced by brands being delisted in several canned categories as retailers are looking to rationalise their range and give more space to own-label products.
How much can brands use their credentials to mitigate the value erosion in canned? Or do they not have enough market share to make a difference?
WS: We have to bear in mind that brands still account for a large share of canned goods, however the shift towards private label is clear and this is likely to continue in the foreseeable future. Private label overtrades with younger lifestages while it undertrades with older demographics (post-families).
This reflects a clear divide from a demographic perspective, which can be linked to two factors. The first is that younger demographics are likely to be more price-conscious and have lower purchasing power compared with older demographics. The second, is there a trust issue towards private label for older demographics? Older demographics have grown up with brands at a time when private label was less prominent, in which case we're seeing a real shift in attitudes.
"Combined, Aldi and Lidl have contributed over £13m to the growth of private-label canned goods in the last year."
According to our usage data, demographics carry their habits over time, which doesn't bode well for brands as this suggests that younger demographics will carry over their affinity towards private label in later life.
There has been a push for premium private label across all retailers, contributing towards raising the profile of private-label products. Latest in line is Morrisons' The Best range, which operates across canned categories such as soup. This means private label isn't just a cheaper alternative as it might be commonly thought of. It has expanded towards being a taste alternative as the value, standard and premium tiers are now common across many categories.
So what are the solutions for branded? It's difficult to say. One option is to keep playing on people's beliefs and perceptions by keeping the brand top of mind. Naturally this requires deep pockets to be successful. As mentioned earlier, retailers' focus on price makes this even harder for branded as their margins are being squeezed.
The other option is differentiation: brands need to offer what private label is unable to offer or currently doesn't offer. One of the main ways to differentiate is through product innovation, of which there are good examples across the canned goods category.
Where have the steepest price cuts occurred and why?
WS: In the latest year we've seen the largest levels of price deflation in canned soup, canned fish and canned meats. Undoubtedly, switching towards the discounters and other bargain stores will be a factor driving the overall price decline. In soup, private label has consistently grown its share of spend over the past five years while also seeing a decrease in its average price. In the latest 52 w/e, the share of private label in soup stands at 20.1%, the highest level in five years, while private-label prices have reached a record low at £1.19. The picture is exactly the same across fish and meats.
Baked beans are one of the latest victims of Brexit with price rises of 2%, according to our analysis . How has this been reflected so far in the category? What changes can we expect to see in the future?
WS: In my opinion the price inflation in baked beans isn't so much a reflection of Brexit as it is of the general trend towards lower levels of promotion. In the latest 12 w/e, our data shows 34% of sales have gone through on promotion across till roll, the lowest level since 2009.
Changes in promotional mechanics were triggered long before Brexit and pioneered by Sainsbury's when they slowly de-scaled on y-for-£x deals. Now it seems that most retailers have bucked that trend and canned goods haven't been spared. Of course, Brexit has a role to play in this, most notably through inflation, which is up 1.4% in the latest 12 w/e and is projected to reach 3% by mid-2017. It is hard to say what the impact on canned goods will be. As prices increase, people are likely to cut back on non-essentials and move towards cheaper substitutes. Canned goods could reap the benefits of this as they are usually much cheaper than fresh alternatives.
Previous article: Canned plays to its health credentials
Next article: 10. Price crunch: canned prices get squeezed 2.4%