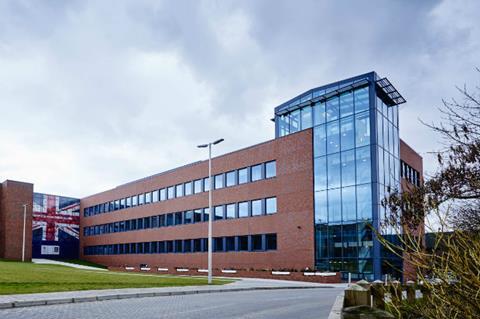 Aldi plans to recruit more than 100 additional British suppliers as it continues to strengthen its business against international supply chain challenges.
The discounter already sources about three quarters of its products from British-based suppliers, a factor it has credited with helping it maintain good availability levels while some supermarkets have struggled. All its fresh meat, eggs, milk, butter and cream and 40% of the fresh produce it sells comes from British suppliers.
The new recruitment drive will include finding more British suppliers for Aldi's general merchandise 'Specialbuys', some of which were affected last year by global shipping delays from China.
The supermarket is also looking to source more food and drink from Britain in an acceleration of a commitment to increase spend with British suppliers by £3.5bn a year by the end of 2025.
"We are incredibly proud of our support for British suppliers, and excited for our supply chain partners to grow with us," said Aldi UK CEO Giles Hurley. "That's why we're now on the lookout for even more British suppliers to add to our current partnerships, helping to create even more jobs as well as new opportunities for these businesses."
Aldi spent £9bn with British suppliers last year. When the supermarket announced its annual results in September, Hurley said it provided an advantage amid wider availability challenges because it meant shorter supply chains and "the benefit of additional control".
Lidl, which sources around two-thirds of its assortment from Britain, has also pointed to the arrangement as a strength amid supply chain challenges. Speaking as Lidl GB announced its annual results in November, CEO Christian Härtnagel said it was part of the business's strategy for minimising disruption from new checks on goods entering the UK from 1 January.
Businesses to benefit from Aldi's investment in British suppliers include Cuoco, a family-owned biscuit maker in Yeovil, Somerset. Cuoco has supplied Aldi with Florentines and chocolate biscuits as part of its 'Exquisite Specially Selected' Christmas range for the past three years. This year it is to add to the selection with the launch of Chocolate Caramel Thins.
Cuoco MD and creative director Liam Pithers said: "Our partnership with Aldi keeps us very busy in the run-up to Christmas, with our speciality biscuits always proving incredibly popular. The growing partnership is allowing us to bring even more local staff on board and the majority of our ingredients are sourced via local suppliers.
"We're working hard to develop even more exciting new flavours, sustainable packaging formats and products, and hope to extend our Exquisite Specially Selected range with Aldi even further in the years to come."