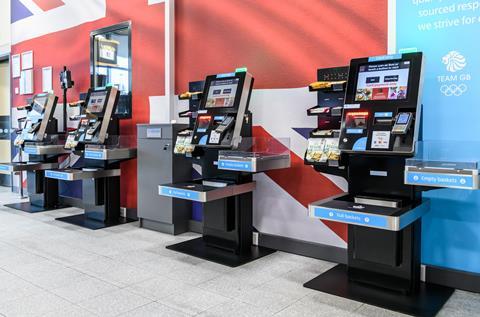 Aldi has introduced self-checkouts for the first time in a single-store trial which could be rolled out more widely.

The automated checkouts have been installed at Aldi's Glascote store in Tamworth, available for customers to use since Monday this week (8 April).

The move is a departure for Aldi which until now has relied on staffed checkouts only, while priding itself on speedy service.

It could see the discounter draw level in store tech with rival Lidl, which has self-checkouts in around 150 of its 740 UK stores.

It also comes weeks after the launch of a new 'Aldi Local' store format intended for smaller London branches of around 6,000 sq ft, where self-checkouts could save valuable space, although the Tamworth store is of a size more typical of the supermarket, at 13,000 sq ft.
The new self-checkouts include both card and cash payment machines.

A spokesman said they had been introduced "with a view to evaluate the technology before further rollout decisions are made".

"As well as providing outstanding quality products at unbeatable prices, we are focused on giving our customers a quick and simple experience in our stores," added Aldi UK communications director Richard Thornton.

"We think these new checkouts will help further improve that experience and we are looking forward to seeing how customers respond to this extra option at our Glascote store."