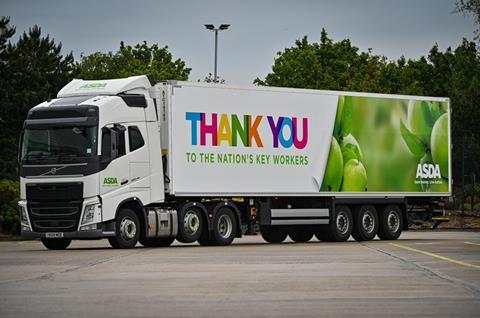 Asda has launched a new campaign to express support for thousands of NHS staff on the frontline of the coronavirus crisis, as well as other key workers.
The retailer has wrapped its grocery home shopping vans and distribution lorries with a message reading 'Thank You to the nation's key workers'.
The new look has been given to its fleet of delivery vans and goods vehicles in Leeds, London, Manchester and Birmingham from this week.
"We wanted to recognise and say a huge thank you to all of the key workers who are continuing to work extremely hard supporting the nation," said Simon Gregg, Asda VP of online grocery. "We hope everyone who sees the vans out and about realises how much we support all the work they have done."