The government is planning up to 100 pop-up checkpoints across the UK to tackle a Brexit red tape nightmare threatening gridlock at the ports and food shortages in supermarkets, The Grocer can exclusively reveal.

The checkpoints, to be located at service stations and truck stops, would house customs agents able to complete customs declarations and other paperwork needed to get through Calais without long delays in the event of the UK exiting the EU with no deal.

It is understood some pop-ups could also house vets to sign health certificates for trucks carrying animal products, and would be spread across the country to try to ease congestion in Kent, although there are additional concerns over a shortage of veterinary staff.

The revelation comes after PM Boris Johnson waived a non-disclosure agreement slapped on retailers and suppliers by former PM Theresa May to prevent them talking about the government's plans to limit border disruption.

"The government wants to make sure only those that are border-ready are allowed to reach the port/terminal of export," said Rob Hardy, commercial director of logistics giant Oakland Invicta. "There is even the suggestion of fines if trucks arrive at Dover, for example, with incorrect or incomplete documents."

Hardy said the pop-ups, planned by the cross-government Border Delivery Group, would allow customs declarations to be prepared, in some cases, hundreds of miles from the port.

The move comes amid new warnings of disruption at Calais and Dover with Karen Wheeler, who was in charge of Brexit border delivery at HMRC until June and helped prepare the notorious Operation Yellowhammer predictions, telling MPs this week lorries faced delays of up to eight hours at Calais if they turned up without the right documents.

While Operation Yellowhammer, based on a "reasonable worst-case scenario", predicted port freight flow rate could reduce to 40%-60% of current levels on day one of no-deal, Wheeler told MPs even the "best-case estimates" for Dover put the figure at 80%.

A retail source said he feared the measures were not enough. "It's a positive step but I'm very sceptical that it's going to avoid Dover becoming a giant lorry park."
Red tape challenge: what companies need to avoid chaos at Calais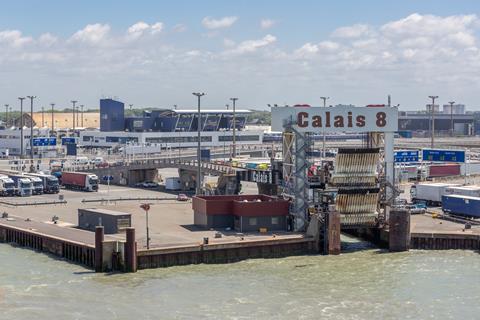 Economic Operator Registration and Identification (EORI) number
As of June, only 70,000 out of 145,0000 businesses exporting from the UK had got this basic requirement to trade with the EU.
However, last month the government stepped up efforts to increase the number by allocating more than 80,000 companies in a bid to fast track compliance.
Companies with bases in Europe have been advised to apply for an additional EU number .
Customs declaration
Companies have to decide whether to submit customs declarations themselves by investing in software that interacts with HMRC, or employ a customs agent.
Declaration states what tariff is payable for a product but with thousands of tariffs and many exporting multiple products it is complicated if you are not an expert.
Agents say they are gearing up to process thousands of declarations every day but there is a shortage of expertise despite an extra £16m for training announced by the government this week.
Export Health certificate
Exports carrying products of animal origin need to be signed by a vet to confirm products are what they say they are and have come from an approved premises.
It can also be complex with many different certificates for different products whilst a lorry may carrying several at a time.
This issue is complicated by a shortage of vets. Defra is understood to be considering delegating responsibility to authorised traders and third parties, and vets could be stationed at export pop-up stations to issue certicates.
However, Hardy, whose company has set up a Customs Clearance Consortium including some of the biggest food distributors such as Argo Merchants, Solstor and Stef, to prepare businesses for Brexit, said major progress had been made to stave off the more apocalyptic predictions. "At the moment we are busy training staff but we plan to be ready to handle 2,000 customs declarations on day one," he said. "There are still challenges but I see no reason why there should be chaos and food shortages.

"Getting through French customs will be a metronomic tick box exercise once we sort the paperwork."

A shortage of heat-treated pallets has emerged as another fear, but sources told The Grocer they were hopeful French authorities would relax EU stipulations to avoid lorries being turned back or being forced to unload their cargo, while Defra is understood to have ordered more pallets to be produced.

Much still depended on the response of French customs if the UK leaves without a deal. But deputy FTA CEO James Hookham said: "The expectation has to be that the French [customs] authorities will throw the book at British exports. We are facing a huge task to ensure we are as ready as possible."

The FDF has reported a huge surge in companies asking for advice since Johnson came to power.

"Since parliament has been back we have seen a massive stepping up of people preparing," said COO Tim Rycroft.

"Both the government and industry have significantly stepped up preparations for a no-deal outcome.

"We're seeing much more engagement from our members and a much clearer determination to achieve as much preparedness as they can for a no-deal Brexit, which now looks much more likely than it did either in March or April.

"Whether there is a general election or not, a no-deal Brexit is going to remain a key part of it. What happens when you get a new government on 16 October and we've got a no-deal Brexit two weeks down the track?"

The government has also been ramping up its preparation for a no-deal, having added an extra £2.1bn for government departments in July. This week it launched its 'Get Ready for Brexit' programme, billed as the biggest-ever public information campaign.

Other measures included £20m in extra funding for lorry facilities in Kent and £16m to pay for more customs experts, although a senior retail source told The Grocer he feared the investment was "too little too late".