Now more than ever, holding onto a top 100 place is tough. Here are the brands most likely to steal a spot, ranked by absolute value gains

Brand values are the sum of value sales of all products across multiple categories trading under one name, specified on the front of pack. Data is for 52 w/e 31 December 2019, taken from Nielsen's Scantrack service
126 (157) Silver Spoon
Sales: £76.3m (+34.3%)
In percentage terms, Silver Spoon is the fastest riser in this report. It's added £19.5m due in part to distribution gains in Tesco, alongside existing listings in Asda, Morrisons and Waitrose, according to senior brand manager Amy Gingell. But success hasn't all been down to extra shelf space. A push supporting British sugar beet farmers drove sales by resonating strongly with ethically minded consumers, Gingell adds. "Supporting local produce is becoming much more important to consumers."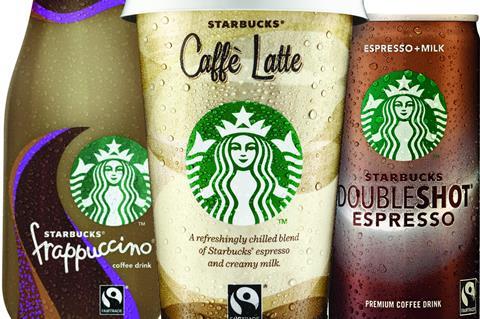 124 (144) Starbucks
Sales: £78.1m (+24.7%)
Starbucks has risen up the rankings with more buzz than a triple espresso, raking in an extra £15.5m. That's largely thanks to the success of its £64m iced coffee business, which has overtaken Yazoo as the biggest brand in dairy drinks. According to Arla Foods, which makes, distributes and markets the Starbucks drinks, 46% of iced coffee sales are now through the brand. Its nascent ambient coffee lineup (made by Nestlé) is worth £14.1m. Starbucks is driving growth with plans for a "360-degree media package" this year.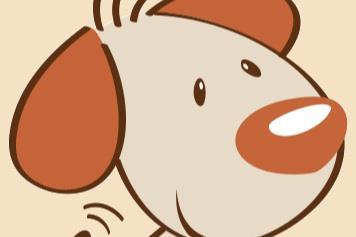 110 (127) Good Boy
Sales: £88.4m (+19.6%)
A Good Boy indeed! Armitage Pet Care's hottest brand enjoyed a second consecutive year of phenomenal growth amid rising demand for trendy treats and toys for dogs. In percentage terms, it's the second-fastest grower in this report (after Cushelle, p38), and the UK's most successful petcare brand. Good Boy is worth an extra £14.4m on volumes up 22.9%. This was "driven by the continued appeal of the brand, being available in more stores and the popularity of our tasty, real meat treats" says CEO Mark Andrews.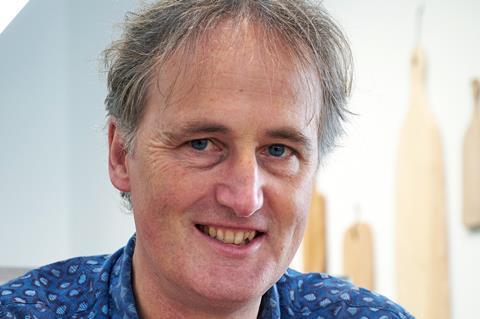 102 (121) Charlie Bigham's
Sales: £91.0m (+18.3%)
Edging ever closer to the top 100 is Charlie Bigham's, which made an extra £14.1m in 2019. That was fuelled by shoppers picking up 2.3 million more meals. The brand isn't just enjoying higher revenue. In March, the business announced it was back in the black with a £1.3m profit, helped along by operational improvement in its new Somerset kitchen. Bigham's is looking to continue on that upwards trajectory with its desserts debut: a five-strong 'Proper Puds' range launched in February.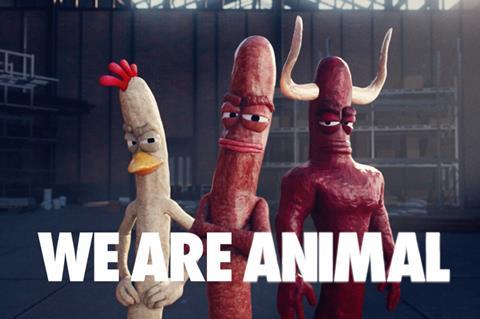 127 (145) Peperami
Sales: £75.2m (+20.2%)

The shouty meat snack is benefiting from growing consumer preference for "natural protein over tailored muscle-building products" says marketing manager Pavan Chandra. To that end, Peperami last year added five innovations, including Pep'd Up Chicken Bites and the 70-calorie Beef Bar. They were supported by TV push 'We Are Animal' featuring a weight-lifting beef snack with turbulent flatulence. All of which led to a £12.6m value gain – without even a whiff of plant-based.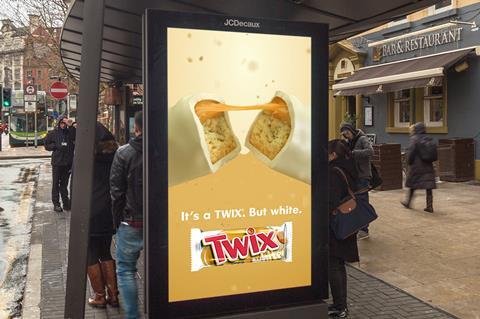 122 (138) Twix
Sales: £78.6m (+15.6%)
Like its Mars stablemate Snickers (below), Twix is an oldie on the up. It added £10.6m to its value (and sold an extra 11.1 million units) after branching out with a rare innovation: a white chocolate twist on the familiar format. Twix White – the brand's classic caramel and biscuit combo but covered in white chocolate – was supported from February to April by a digital OOH push. It was also a hit on social media, where shoppers posted pictures of the purchase and bakers showed off creations featuring the nascent Twix variant.
151 (159) Bonne Maman
Sales: £61.6m (+19%)
No longer just a jam brand, Bonne Maman is branching out. The brand's red plaid design is now splashed across mousses, madeleines and yoghurts. And shoppers are responding in kind. The brand has generated an extra £9.8m with a 22.1% boost to volumes. Some of these products are far removed from its core jam range. Indulgent offers such as its Chocolate & Caramel Tartelettes and Pots Au Chocolat scored major listings, for example. But distribution gains for its Intense jam range also added to the brand's growth.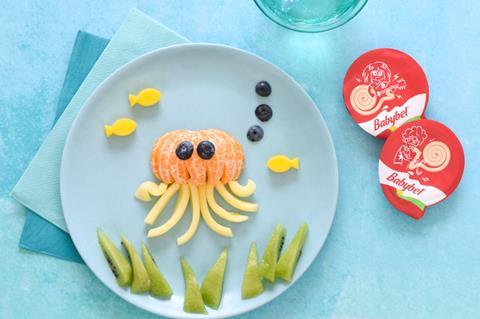 159 (160) Babybel
Sales: £57.7m (+14.7%)
The rise of snackable cheese helped Babybel net double-digit growth in value and volumes. The brand claims 650 of its mini cheeses were eaten every minute in the UK in 2019. One of its big wins was a listing in the Boots meal deal in October, which saw its 60g pack quickly become the retailer's third-bestselling food-to-go product, according to the brand. This year, however, holds some uncertainty. Babybel had been banking on in-store activity during the European football championships – now postponed until 2021.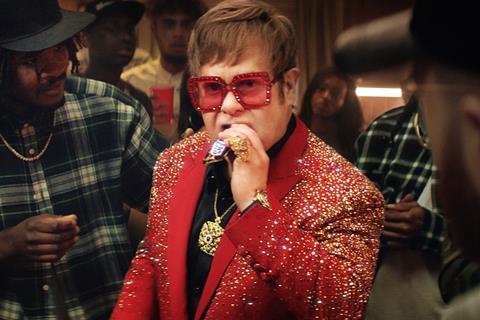 111 (117) Snickers
Sales: £87.4m (+8.7%)
Snickers, like its sister brand Mars, has long been quiet on the innovation front. However, this year saw the 90-year-old chocolate brand tap consumer demand for healthier, lighter options. There was Snickers More Protein, which boasted 30% less sugar than a standard bar, and Snickers Crisp, made with peanuts, puffed rice and caramel and containing just 97kcals per 40g bar (compared to 245kcals of the original Snickers). The brand's £7m growth was also driven by its Elton John-starring TV ad.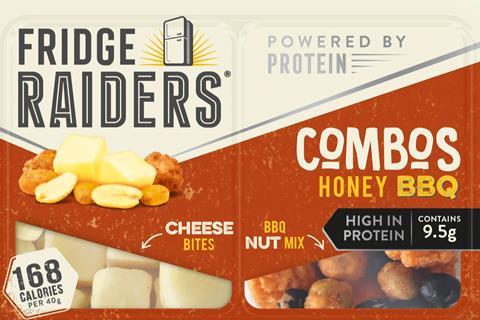 148 (158) Fridge Raiders
Sales: £62.8m (+12.2%)
Amid what owner Kerry Foods describes as "clear consumer demand for healthier, protein-powered snacks", Fridge Raiders unveiled two SKUs in 2019 to satisfy appetite. April saw the arrival of the Fridge Raider Combos' first cheese & nut variants: Sea Salt & Pepper and Honey BBQ. They were backed by a £1.5m, three-month push including TV and VoD. Value growth of £6.8m was also aided by a 5.3% rise in average price per unit, as volume sales grew by 6.5%.
Britain's Biggest Brands 2020: the top 100
1

2

Currently reading

Britain's Biggest Brands 2020: the challengers

3