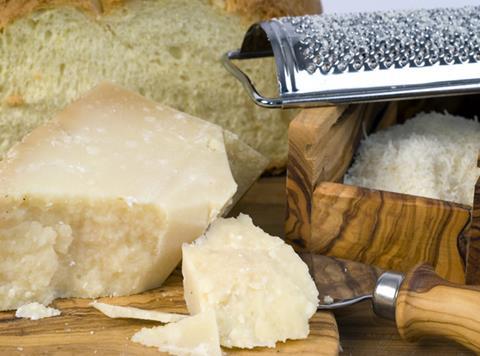 Italian producers undermined by false myths that their products can transmit coronavirus

No evidence that food is route of transmission of Covid-19, says EFSA
The reputation of Italian foods is being tarnished by inaccurate 'fearmongering' that coronavirus is being spread through their products, the country's food & drink association has claimed.
Italian food products such as pasta and tinned tomatoes are among those most stockpiled by British customers in recent weeks.
However Federalimentare, Italy's food & drink association, claims Italian producers are being undermined by false and negative myths that their products can transmit the Covid-19 virus.
"Fake news is the major risk because of it jeopardises the image of Italian food," said Ivano Vacondio, president at Federalimentare. "For example someone asked about a virus-free label for our products. This is unjust."
"Our food is safe, now as always."
The World Health Organization advised shoppers earlier this month that they should wash fruit and vegetables to mitigate the risk of spreading coronavirus. However, the European Food Safety Agency (EFSA) has since concluded there is no existing evidence that "food is a likely source or route of transmission of the virus".
The same conclusion was reached by at least four other leading food safety organisations including the Centers for Disease Control and Prevention, the US Food and Drug Administration, and the German Institute for Risk Assessment.
But leading news websites continue to publish claims that uncooked foods like cured meats, salads and fruits could all be susceptible without proper safety precautions.
A news report published this weekend claimed that though food itself was unlikely to be a transmitter, there was a risk that the virus could survive on preparation surfaces and packaging.
Read more
"There is not a single government anywhere in the world that supports this," said Chris Elliott, food safety expert at Queen's University, Belfast. "It's a little piece of speculation not based on any science, not based on any epidemiology."
Such claims were "incredibly damaging" to people's trust and understanding of which information to believe, he added.
"Our government is telling us about the steps to take – social distancing, personal hygiene, all those different messages. But then out of the woodwork comes a completely different message saying it doesn't matter what you do because your food might be containing the virus."
The claims were "fearmongering", according to Martin Wiedmann, food safety professor at Cornell University.
"In biology, as in life, anything is a possibility. Is it a possibility that I'm going to win the lottery tomorrow? Absolutely. Is it something I should plan for? Absolutely not.
"Food has never been 100% safe … I'm not saying there is no chance that coronavirus could be transmitted through food but it is very low likelihood … there are other things that people need to focus on."
Don Schaffner, a food microbiologist at Rutgers University in New Jersey, agreed people must focus on the risks they could control rather than those surrounding food.
"Standing next to someone at the apple bin is way riskier than touching the apple that someone just touched," he said.