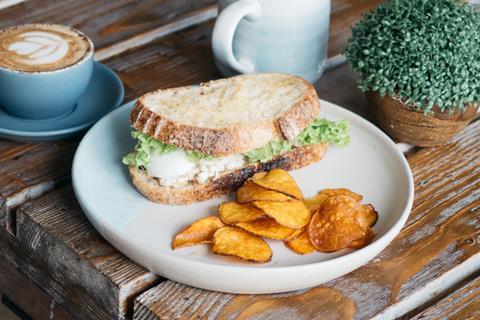 It is difficult to effect long-term change in consumer behaviour. This can be a blessing or a curse. For brands and categories that are established in habits, rituals and routines, it makes for healthy base volumes. But for less established brands and categories – new entrants and challenger brands – it is a problem.
Consumers are habitual in what they eat and how they look after themselves. So, accepting this, what can brands and categories do to win in the long term?
First, be crystal clear about the behaviour change you seek. Companies often focus on purchase penetration, frequency and item price. But it is more important to focus on the usage behaviour change. What do you want consumers to do differently with your brand or category?
Twenty years ago, PepsiCo was crystal clear that "crisps with a sandwich at lunchtime" was a growth opportunity – one they pursued to great effect with Walkers. Next came adult sharing occasions, often among couples relaxing at the weekend. This was where Sensations succeeded.
Similarly, low & no beer has succeeded because it has a clear behaviour change in mind: adults looking to moderate alcohol, switching from soft drinks or water into something more sophisticated.
Second, explicitly show or communicate to consumers the behaviour change you seek from them. This may be via proposition, pack or advertising, all of which are seen in Belvita's positioning of its biscuits as a breakfast item. It can be via point-of-sale messaging such as "great for lunchboxes" or "scatter on porridge". Store adjacencies are also important. If you want people to use your barbecue sauce whenever they barbecue, get the sauce displayed next to the barbecue meat. M&S does this kind of suggestive display better than most.
Our clients sometimes worry that in specifying a particular use, they will pigeonhole their category or brand. The risk is minimal. Shoppers are busy, so to have any chance of cutting through, you need to make a choice, pick a specific usage and focus on that. Shoppers who use the brand in some other way will continue to do so.
Third, play the long game. Easy to say and harder to do, particularly for public companies. But it is fanciful to expect behaviour change initiatives to pay back within the year. If you can convince people to start to use your brand and category on a regular basis, they may go on to do that for five, 10, even 20 years. Personal care companies understand this and invest long-term in market development.
The companies encouraging us to use moist toilet tissue, pre and post-shave balms, or dental floss know if they can get 1% of the population to adopt those behaviours each year, they will have done well. In 10 years, they will have created significant value for their categories. It's a long game, but one worth playing.
Behaviour change is hard. Be clear about the change you seek, explicitly show it to consumers, and have the patience to play the long game. It's the only way to sustainable growth.