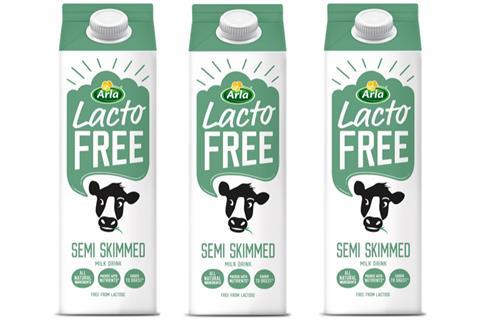 The Grocer can reveal Arla is to switch production of its Lactofree alternative milk range to the UK as part of a £25m investment at its Settle plant in Yorkshire.
The move is a reaction to the soaring popularity of the Lactofree brand across Europe and comes amid widespread shortages of Lactofree milk in UK supermarkets due to "supply issues". However, Arla stressed the two situations were unrelated.
Total European value sales for Lactofree rose by 4.7% in 2018, according to Arla's most recent annual report. Lactofree milk in particular is also performing well, with the brand enjoying a 3% increase in value sales to £51.8m last year, making it the UK's fifth-bestselling milk brand [Nielsen/The Grocer Top Products Survey 52 w/e 7 September].
The investment at Arla's Settle factory would allow processing capacity to grow by an extra 120 million litres of milk a year to a total of 305 million litres. It follows a turbulent year for a liquid milk sector beset by profitability woes, which ultimately led to the collapse of processor Tomlinsons Dairies last October.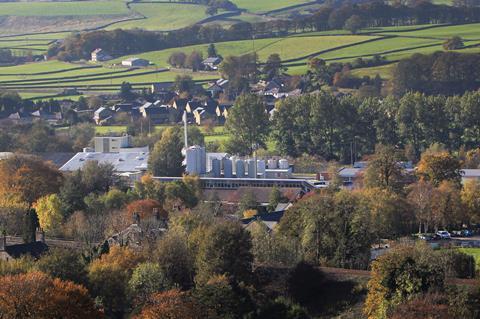 Settle opened in 1963 and mainly produces UHT milk. It currently employs about 85 staff, Arla said, while the upgrade could ultimately lead to the creation of an extra 50 roles.
Construction work is due to be completed in the spring, with fresh Lactofree milk sourced from UK farms set to hit supermarket shelves from 2021.
"Lactofree has gone from strength to strength and is growing in popularity," said Settle site director Graham Reid. "Having initially considered our site at Aylesbury for the new line, making it at Settle not only gives us a chance to upgrade the site, but also secures its future."
Shoppers first started reporting shortages of Lactofree milk on social media in December, with supplies in Waitrose and Sainsbury's particularly badly hit.
An Arla spokeswoman said the shortages had followed a transfer in production of the Denmark-processed milk to a new site in Sweden to meet growing demand and "provide allowance for further projected growth". Comments on social media were "testament to how loyal the Lactofree following is", she added.
The issue had now been resolved, she said, with normal service resumed to Sainsbury's. A Waitrose spokesman added supplies were due to resume by the end of January.
Shortages of Lactofree follow consumer concerns over a lack of alternative milk towards the end of 2019 following a decision by the A2 Milk Company to exit the UK market.
The New Zealand-headquartered brand, which launched in the UK in 2012, entered into a new processing deal with Devon-based Crediton Dairy in 2018.
However, sluggish sales ultimately led it to decide "the UK opportunity is not of sufficient scale when compared to the significant growth potential in greater China and the US", it said last summer, with the brand's last products going out of stock in November.
Sales were flat last year at £3.3m according to Top Products data, rising by just under £7,500.