It's not surprising Tate & Lyle Sugars backed Brexit. The London refinery has long been infuriated by the EU's punitive tariff regime on the raw sugar cane imports upon which it relies.

Fortunately for them, this is now set to change, first and foremost with the UK's new tariff policy due to come into effect on 1 January. For Tate & Lyle, it's a big win: "In the 16 years I've worked for the company it's the biggest step forward we've seen," says Gerald Mason, senior vice-president.
So what does the policy hold in store for the sugar industry?

British Sugar, Tate & Lyle's arch-rival and the sole processor of British sugar beet, is less enamoured by the plans. Although British prices should be somewhat supported through tariffs staying roughly equivalent to those of the EU's, a 260k tonne tariff free quota for raw cane sugar is also included, a remnant of the government's no-deal tariff schedule last year meant to ensure sugar supplies kept flowing.

But this time, no deal is not the plan. The new tariff policy is seemingly reliant on coming into force alongside an EU trade deal, or else European imports will fall under the same regime and significant price hikes become inevitable.
Long-term fears
British Sugar therefore fears the quota - the only agricultural allocation within the tariff schedule - will lead to long-term increases in raw cane imports and drive down British sugar prices. "All this will do is provide a free subsidy for cane coming into the UK at the expense of UK farmers," says Paul Kenward, MD of British Sugar.

If the quota is maintained alongside a trade deal with the EU, not only will imports from Europe likely remain consistent, but the quota could open the door for a new flood of cheap global sugar, argues Michael Sly, chair of the NFU's Sugar Board. "We'd actually increase the amount of sugar coming into the marketplace, driving the price down more than we are now," he warns.
"All this will do is provide a free subsidy for cane coming into the UK at the expense of UK farmers"
The UK imported 447k tonnes of raw cane sugar in 2018/2019, according to Eurostat, all of which was taken by Tate & Lyle Sugars as the UK's only raw cane refiner. But to the concern of British producers, the tariff protection on almost of all this could soon be stripped. In addition to the 260k tonne quota, the UK's rollover of EU trade agreements includes an additional 142k tonnes set to be exempt from duty, bringing the total to 402k of raw cane sugar able to enter the UK tariff free.

Philip de Pass, chair of the ACP/LDC sugar industries group, is clear on who the quota will benefit: "It's a straightforward subsidy to Tate & Lyle," he says. The costs will not only be shouldered by British producers, he argues, but those in low income countries such as Mauritius and Belize who will to lose their preferential access to the UK market.

Their higher production costs are expected to leave them unable to compete with the likes of Brazil, one of Tate & Lyle's priorities going forward, which is currently selling at record low prices aided by a 13.3% devaluation of the Real this year.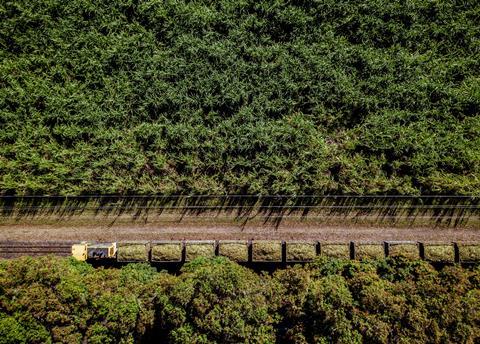 Alternative markets
This argument "fundamentally misses the fact" that these low-income countries have been searching for alternative markets for years as result of Europe's low prices, says Gerald Mason at Tate & Lyle Sugars, leaving importers such as themselves unable to pay the premium prices they could once afford.

Nor will it necessarily mean further price falls on the UK market, he insists. "We will only import and refine sugar if there's a demand for it that's economic."

Instead, the new tariff policy will simply allow the company to compete more effectively on the UK market following a decade of decline in which the refinery's production volumes have almost halved.

These price sensitives have largely excluded Tate & Lyle from food and drink manufacturing, something Mason hopes the new policy will change. "My expectation is that would be the category we would grow back into."
"The tariff on cake has to be related to the tariff on the product with which cake is made or else you'll just make cake elsewhere and ship it in"
Albeit a sensible ambition, but not one without its own issues: namely that there could soon be far fewer manufacturers to sell into. The UK's new tariff policy will abolish the Meursing table, a feature of the EU's tariff schedule that allows duties on cakes, biscuits and other confectionery goods to be adjusted depending on the makeup of ingredients such as sugar and butter.

It will be replaced by a set of fixed tariffs on these manufactured products that are consistently around 5-10%. Sugar tariffs however come out at closer to 100%.

If a no-deal therefore looks likely, manufactures may start considering relocation across the Channel in order to take advantage of the final product's cheaper tariff. "The tariff on cake has to be related to the tariff on the product with which cake is made or else you'll just make cake elsewhere and ship it in," says James Kane, trade policy associate at the Institute for Government.

The departure of British manufactures would be a devastating blow for British growers who sell 85% of domestic sugar beet to such businesses, according to British Sugar. After years of sugar beet dominance, the tables seem set to turn.