With the FSA under scrutiny over recalls of catfood, is it – and are retailers and suppliers – doing enough to ensure shoppers notice them?
It's the last resort when something goes wrong in the supply chain: a recall. As many checks and balances companies may put in place, errors will happen. That's resulted in the Food Standards Agency issuing 115 recalls in the past year – an average of more than three per week.
The reasons have been varied. Some food products hit supermarket shelves containing salmonella, while others had "gelling agents" that presented a choking hazard, contained "metal dust" or allergens not declared on the label.
Given their seriousness, it's critical that consumers receive these warnings in a timely and effective manner. But do they?
An outbreak of often fatal feline pancytopenia this summer, linked to several catfood products, has put the effectiveness of recall communications under close scrutiny.
Distraught pet owners are mounting potential class action over what they see as negligence. As Michelle Victor, leading the action for law firm Leigh Day, put it: "It is certainly questionable whether more could have been done to contact consumers before this time."
Although the standard recall process was followed, the real question is whether it is adequate.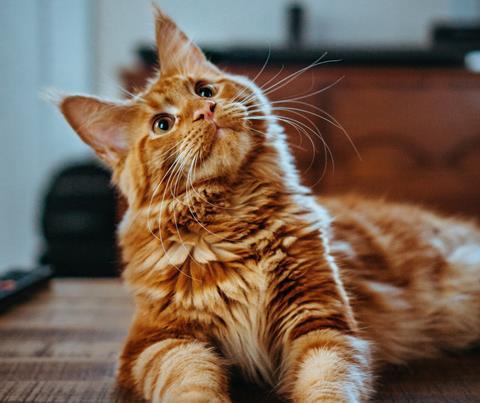 In any case of products being harmful to health, unfit for people to eat or failing to meet legal requirements, manufacturers or suppliers are obliged to set a recall in motion.
As part of that urgent action, retailers will be sent point of sale recall notifications, which detail the reason for the recall, product details, an image of the potentially dangerous product and "clear direction on what consumers should do".
Retailers in turn must issue this PoS notification to stores and "inform consumers of the recall" based on the material provided.
How effective these alerts are, though, is in serious doubt. According to research commissioned by the FSA and FSS in 2017, only one in 20 consumers were aware that they had bought a product that had been recalled in the previous 12 months. Despite food recalls occurring on a weekly basis, 62% of shoppers had not seen, heard or read any information regarding a food recall in the previous year.
As one manufacturer told researchers: "How many consumers actually get the message that a product is affected is probably a very moot point."
Social work
The proportion of consumers being made aware of recall notices via official social media channels is low. Of those that did remember seeing a recall notice in the past year, FSA research found only 8% had done so via its own social media efforts.
The agency has this year sought to change that, in response to the recent catfood recall. It has launched a "paid-for social media advertising campaign using audience demographics to target users who engage with cat and pet-related content online who do not ordinarily follow FSA communications" a spokesman says.
Some 16% of consumers had seen recall alerts on social media from consumer organisations or private groups. The FSA is now working with "several cat and lifestyle influencers to reach their audiences by sharing our message on their social platforms".
Easy to miss
If, like most consumers, you're not actively looking for the alerts, you'll probably miss them. The 2017 research found "they felt the system should protect them and that they didn't need to know, but also recall notices were not always effectively designed and placed."
As Tara Moran, senior research executive at shopper behaviour insight agency Spark Emotions, explains: "Shoppers are often in autopilot mode in store and have become very good at ignoring information they don't need; they are on a mission, searching for their products and not looking out for recall messages."
Indeed, the FSA's study found only a quarter of customers proactively looked out for food recall notices – the majority only 'occasionally' – and almost two in five respondents (39%) said they never sought out recall information.
That means retailers need to work hard to get recalls noticed. The form notifications take, and exactly where they are placed, is down to individual retailers.
Most commonly, they will place the notices at checkouts, on the shelf where the product is usually stocked, or at the store's entrance.
"Till points are great as shoppers will have their attention near the cashier as they monitor the queue ahead of them," says Moran. "This is one of the few points along the shopper journey where they are not actively concentrating on finding items and they are facing away from other product offers and media."
But in a supermarket setting, with every product and display trying to grab attention, recall notices can easily get drowned out.
And they are too often placed "in less visible places, such as customer service desks" the 2017 research noted. As one shopper said: "The only reason I was aware of the recall notice is because I visited the customer service desk to collect a parcel."
The design of the notices leaves a lot to be desired, too. While the mandatory product image helps draw the eye, brands are hardly using the best of their marketing savvy to grab attention.
"IT systems and data relating to the loyalty card scheme will not operate in a joined-up manner with the system and data managing product recalls"
Consumers expect the notices to be "in your face" the FSA found. To this end, the regulator in 2018 issued a "bright and eye-catching" recall poster template for supplier and retailer use. It features a red banner, clear reasoning for the recall and a consumer call to action. The FSA told The Grocer the template and other "voluntary recommendations for the retail sector are now commonly applied".
"These components would normally create a successful attention-grabbing message," Moran says. "However, with almost every other product in store using those same principles, these recall messages are in constant competition and can easily become lost."
In an ideal world, she recommends the use of faces to draw gaze, and the use of video screens since "movement is a great way to attract attention". Yet this is miles away from the reality in many stores. The BRC has warned that many lack the space to put up the FSA's template posters, and many don't even have a colour printer.
On the plus side, changing shopper habits have the potential to make things more effective. The digital nature of many grocery purchases, be they made online or in-store with the use of loyalty cards, means "over time, it seems likely it will become easier" to notify recalled product purchasers directly, the FSA says. Undoubtedly the data connecting recalled products to individual consumers offers a "helpful means" of alerting them, it adds.
Still, the controversial catfood recall proves that doesn't always work. Sainsbury's, which was affected by the issue, says that in the event of a recall it "contacts customers who we know have purchased the product by email and text where we have their contact information".
Yet, after batches of the supermarket's own-brand hypoallergenic catfood were pulled from shelves in June, its email alerts didn't reach all customers for nearly a month. A "system issue" meant customers that had opted out of marketing emails were also left off a mailing list for nationwide product recalls.
"We put this right as soon as it was identified and we continued to display the recall notice in store and online," a spokeswoman says.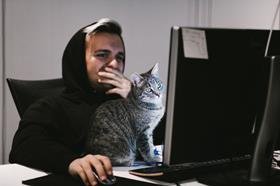 Catfood recall: could a collaborative approach have been more effective?
An alarming spike in the number of pet cat deaths in the UK has been linked to the presence of mycotoxins found in Ava, Applaws and Sainsbury's own-label catfood products.
The Royal Veterinary College said this week it was aware of 563 cats with feline pancytopenia resulting from the mould toxins, 352 of which have died. "This data probably represents only a percentage of cases," the RVC adds.
Investigations as to the cause of the outbreak are ongoing. Manufacturer Fold Hill has said there is "currently no established link between these deaths and food we produce" but took the precautionary action of recalling several lines in June. "We recognise and appreciate the distress this is causing to many people," it says, adding: "The exact cause has not yet been confirmed, and it might not be food related at all."
Regardless, cat owners have been critical of the recall process that followed. Many have claimed store signage wasn't prominently displayed, if at all, or that they weren't sent any notices via email.
A class action is now being explored by law firm Leigh Day, which believes there "could be potentially thousands of victims". More than 100 cat owners have asked the law firm's product safety team to investigate a possible claim.
"A large number of prospective clients who have approached us were notified of the recall via membership to Facebook groups rather than through their own retailers," says Michelle Victor, leading the potential legal action.
"It is possible that an earlier, more collaborative approach between the FSA and the manufacturers and/or retailers with a more public announcement could have spread the word of the recall sooner," she adds.
It illustrates that, for most supermarkets, "the availability of data is not their challenge" says Jamil Ahmed. He's a distinguished engineer at technology company Solace, which works with Netto and Intermarché owner Les Mousquetaires.
"The consumer expectation appears simple on the face of it: if the store knows I purchased an item to later send me promotions and offers on it, why can it not contact me for recall notices?" Ahmed says. "In reality, the IT systems and data relating to the loyalty card scheme will not operate in a joined-up manner with the system and data managing product recalls. There's also a lack of responsiveness in these same businesses."
Given these challenges, the FSA is also looking to communicate recalls to consumers directly. Social media is one channel it uses to get the message across. The agency posts regular recall and allergen warnings to its 57,000 Twitter followers.
It can also go down the advertising route. It's effective: Brits who remembered a recall warning most often had seen it on TV or in the newspaper. But the FSA rarely takes the nuclear option. "We take a risk-based approach to communications… we will also issue further messages when necessary – which can include paid-for ad campaigns and targeted news stories," an FSA spokesman says. It "worked with the media to generate coverage" about the catfood recall, he adds.
But considering some pet owners said they were still in the dark over the recall, and lawyers circling, there are likely to be growing questions for the FSA, suppliers and retailers over whether they could do more to alert the public.
Certainly, the days of sticking up a plain poster and hoping for the best are long gone.