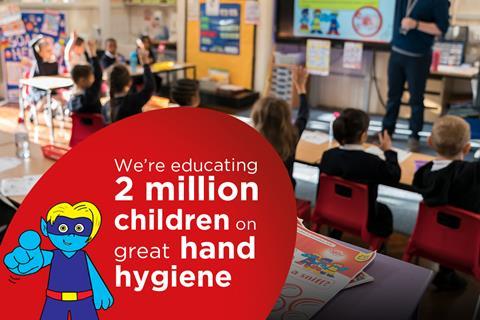 Lifebuoy has partnered with Tesco to boost the efforts of its Soaper Heroes campaign.
The tie-up will see Tesco promote the campaign on its social media channels, with the aim of building on the current 1.4 million children reached so far to two million.
The campaign is focused on educating primary schoolchildren on creating better hand hygiene habits, and includes the distribution of free hand hygiene kits to schools across the UK.
Tesco will use a dedicated link, which will also give teachers access to Lifebuoy's educational resources.
The 130 year-old Lifebuoy brand was resurrected by owner Unilever in the UK earlier this year, launching a range of hand sanitiser, liquid handwashes and wipes and backed by a £12m media push.