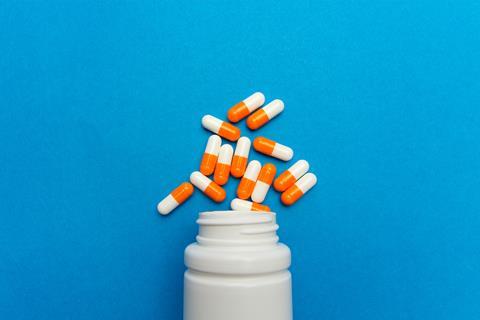 The rise of veganism has sent vitamin B sales soaring by more than a fifth.

The growing desire to supplement plant-based diets pushed up value sales of vitamin B by 21.7% over the past year, Kantar data has revealed.

This makes vitamin B the fastest growing single supplement, a title usually held by vitamin D.

However, vitamin D managed only a 3.4% rise in value sales for the 52-week period to 27 January 2019.
The value of the vitamin B market is now at £10.9m, just behind vitamin D at £11.3m.

The change was down to the growth of vegan eating, which is typically less rich in vitamin B, according to Kantar.

"People with plant-based diets can often find it expensive and time-consuming to get nutrients through vitamin B-rich foods like fortified plant milks and sea algae," said analyst Hanna Ulstein.

Supplements were "a good way to hit recommended daily intakes without breaking the bank" she added.

However, the value growth was not just due to increased demand. While volumes increased 9.6%, prices rose by 11%.