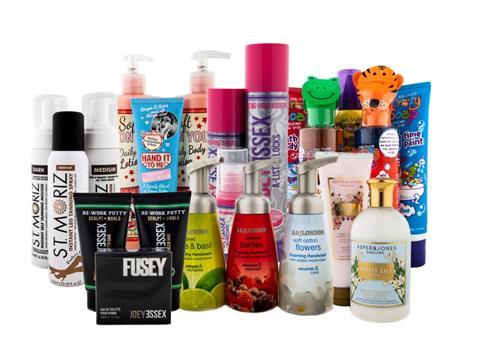 Toiletries and beauty products developer Hot House has unveiled plans for a raft of NPD as it looks to double sales.

The business is aiming to launch "at least" 20 new products this year in a bid to boost turnover from £6m to £12m in the next five years.

It is kick-starting the NPD in September with gift packs under brands including its St Moriz fake tanning brand, Joey Essex-branded haircare and its Ginger & Co collection.

It would also be expanding its Kids Stuff Crazy and Asper & Jones brands, said founder Dawn McDaid, adding she was hoping to expand into new sectors including cosmetics.

The recession had helped to drive growth across the "value for money" business, according to McDaid. "Increasingly savvy shoppers are looking for cheaper options and, impressed by our products, are repurchasing," she said, adding that now was the perfect time for the business to "step things up".

Hot House value sales grew 10% last year [internal data] boosted by a strong performance from St Moriz, which had bucked the downward trend in the fake tanning category, said McDaid. Hot House is now developing a tanning mitt for men to tap into a "massive increase" in male customers, and had launched a new communications strategy to extend the brand's reach to "older women" turning to fake tan, she said.

The activity follows Hot House's acquisition of its own manufacturing facility - a 13,000 square foot factory in Eastbourne - last year.