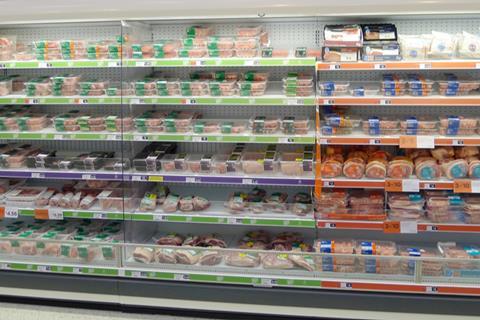 The UK food and farming system must be radically transformed within the next decade.

So argues the RSA in a landmark report this week, which calls for a 10-year 'transition plan' to achieve sustainable farming and food production in the UK by 2030 and cut the UK's addiction to 'cheap food'.

It's a bold vision that manages to reflect the realities of food and farming at the same time. Instead of calling for a wholesale reduction in meat intake, for example, it rightly recognises that pasture-fed livestock has a key role to play in the British diet.

It also makes the case that Brexit is an opportunity to usher in a much-needed overhaul of how food is produced and consumed in the UK. However, that's an outcome we must not take for granted.
Thanks to Brexit, our food system is indeed well on its way to being radically transformed - we won't have to wait a decade to see the effects. And it's not necessarily for the better.

In the same week that the RSA published its report, a second report - by The Andersons Centre - revealed how a no-deal Brexit could trigger a flood of cheap beef into the UK, with imports from non-EU countries predicted to rise by more than 1,300% as a result of temporary tariff arrangements.

That's before we've even signed any new trade deals with the likes of the US, which could open the floodgates yet further.

The two reports encapsulate the schism in the public debate about food right now. On the one hand, politicians like Michael Gove (who supported the RSA launch) say they want Brexit to trigger a bright new future for UK food, underpinned by ambitious sustainability goals and best-in-class standards.

Elsewhere, however, the government is doing the exact opposite of what the RSA vision requires - it continues to flirt with 'no deal', and it's prepared to crank every tariff lever available to ensure food prices remain low.

So which one is it going to be? A fair, equitable food and farming sector for all, or a two-tier system in which only the 'haves' can afford home-grown food and the 'have-nots' are pushed even further in the direction of cheap (imported) food?