More memorable than a slogan, and more reliable than celebrities, mascots have been 'visceral shortcuts' for grocery brands seeking cut-through for years. So, which are most powerful today and what is their future?
First, let's address the elephant in the room: the lack of Mr Kipling on this power list. With a value in grocery of £174.8m [NielsenIQ 52 w/e 1 January 2022], he clearly has financial clout. But there's also something he lacks: a face. Since his creation in 1967 by Rank Hovis McDougall to flog "exceedingly good cakes", Britain's best-loved maker of fondant fancies has never been seen; he exists in name only.
It's that lack of a face that, for the purposes of this article, disqualifies him from being considered a grocery mascot.
It's an important distinction, says Camilla Yates, strategy director at creative agency Elvis. Humans "are hard-wired to pick out and recognise faces above all other visual information – and a brand character, quite literally, gives your brand a face.
"Research has shown that brand characters are more effective drivers of uniqueness than any other identity element, including a brand's logo," she adds. "But they go beyond this and cut through to humanise a brand, adding warmth and personality to a set of functional attributes and benefits."
So, what makes an effective mascot? How have some stood the test of time, while others lose their pulling power? Who are the new faces on the block? And how is this genre of marketing evolving?
41%
Amount by which a push featuring a mascot can increase market share gain, according to MPC
As marketing tools, mascots are "visceral shortcuts" for connecting consumers with brands, explains Ben Sillence, director of strategy at brand design consultancy Lewis Moberly, "creating multifaceted appeal, forming deeper connections with their audience, from which trust and loyalty are gained".
Their value in marketing was highlighted in a September 2021 study by global design agency The Moving Picture Company. It found "mounting evidence to demonstrate that advertising with characters and brand mascots not only has a long-term effectiveness, but can facilitate stronger brand engagement, increase profit and share of voice and create a deeper emotional connection with consumers".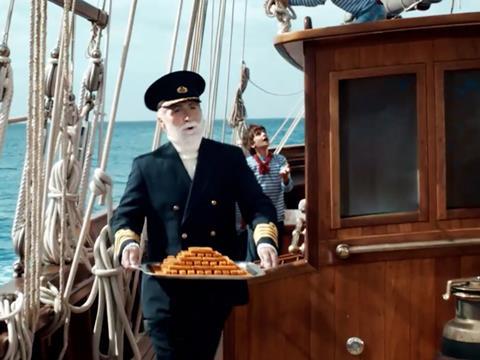 In fact, the agency's analysis of the most effective brand characters of the past decade, including Aldi's Kevin the Carrot (our newest entrant), found a long-term campaign featuring a mascot can increase market share gain by 41.1%, compared with 29.7% for a push not featuring a character. And 'The Power of You', an Ipsos paper from February 2020, found a character was the most effective single creative asset to secure brand recognition – even more than a celebrity.
"Mascots are distinctive brand assets," confirms Callum Saunders, planning director at Zeal Creative. "They enable brands to cut through and stand out and, from that perspective, serve as beacons of salience across a wide range of marketing touchpoints."
For Chris White, founder & MD of brand design agency This Way Up, cut-through is most effectively achieved by mascots that "connect very clearly to the values and experience of the brands they represent. Captain Birdseye delivers the freshest catch; the M&M's characters are colourful and playful; the Peperami Animal is 'a bit of an animal' literally and figuratively."
1d
Price (in pre-decimal money) of a Freddo when the brand made its debut in 1930
Mass appeal doesn't mean a mascot needs to be likeable. Until recently, the M&M's red and yellow cartoons were often seen on telly seemingly cuckolding a man named Scott, while the Animal has, since his debut in the early 1990s, been obnoxiously loud and frequently violent.
Those are not particularly attractive traits – but it needn't matter, suggests Saunders. "It's a mistake to think that brand mascots have to be inherently likeable," he says. "Just look at the figure of Gio Compario. A divisive and often irritating character, he's been transformative for GoCompare, providing distinctive and recognised cut-through in a highly commoditised category."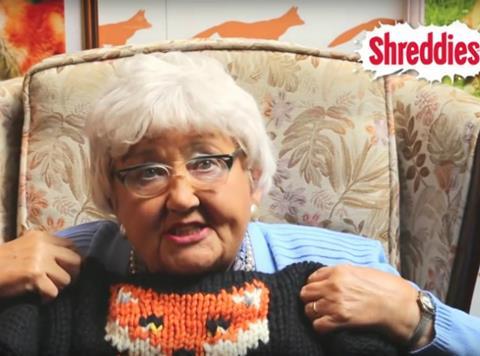 No going rogue
More important than a mascot's behaviour is the control a brand has over it – and the protection from controversy that allows. Bertie Bassett or the Milkybar Kid are never going to be caught snorting cocaine or cheating on their spouses. Nor are they going to take other brands' cash like pops stars and actors do.
"There are numerous examples of celebrities appearing in creatives for multiple brands where there could be risk of dilution of association," notes Ipsos report author Adam Sheridan, who points to rapper Cardi B appearing in ads for both Pepsi and Reebok. And only this week Gok Wan switched yoghurt brands from Activia to Onken.
Mascots, on the other hand, "do not represent multiple brands… and they offer the potential to evolve with your creative style and story".
A salient example of creative evolution came last autumn, when Pringles simplified its Mr P mascot – sparking outrage among traditionalist fans by giving him eyebrows and variety of "emoji-style" alter-egos.
12%
Proportion of campaigns judged by System1 Group to use a character (or running theme)
This allowed the snacks brand "to portray a more relaxed persona with multiple emotions" explain Karl Wills and Stu Tallis, creative directors at Taxi Studio. "This was done on one hand to reflect Pringles' vibrant 'mind-popping' message, but also to tie in with the diversity of thought and emotions that reflect the most pluralistic society we have ever lived in".
Mr P's adaptable new look, makes sense to This Way Up's White. "A character needs to be simple but also have the ability to flex emotion," he says. "This is why characters frequently have eyebrows and facial features that allow frowns, smiles, a raised eyebrow or a sideways glance, but do not necessarily need clothing or more defined body features."
Mr P's makeover has also future-proofed the mascot to some degree, suggests White, because "characters will need to be more flexible, malleable in the future. They will need to work online as well as on-pack and in advertising. Characters may need to have different aspects of their personality featured in different communication channels."
He points to Babybel's "playful cheese characters", which have been portrayed as superheroes and fearless ninjas. "They are being used in multiple channels and expressed in different ways to engage different audiences. They are closely aligned to the brand and what it stands for, but at the same time an entire world of goodness has been created in which these characters now exist to tell a richer and more exciting story."
Gone but not forgotten: Much-loved fmcg mascots of yesteryear
Douglas (1985-2003): He was Lurpak's overenthusiastic, under-talented trombonist.
George (1980s): Hoffmeister's swaggering bear was constantly followed to the pub by fellow geezers in search of "great lager".
Knitting Nanas (1997-2017): Elderly grans seemingly ran a factory, where they hand-knitted each Shreddie individually.
Man from Del Monte (1980s): The brand's globe-trotting quality controller always wore a white suit. His silent nod of approval to fruit farmers would spark that grating "he say, yes!" cry.
Man from Milk Tray (1968-2016): This black-clad action man would risk his neck to break into women's homes to drop off a box of chocs and a text-free business card.
Oxo family (1958-2016): During their 1980s heyday, they were (arguably) the UK's best-known middle-class household. Mum did almost all the cooking.
Smash Martians (1974-early 1980s): Alien robots would cackle manically at humans for bothering to mash spuds from scratch.
Tipps family (1956-2002): A troop of chimpanzees was made to wear clothes, drink PG Tips and be voiced by actors such as Peter Sellers.
Tony and Sharon (1987-1993): They were the couple who flirted and fell in love over cups of Gold Blend instant coffee in a series of TV ads with cliffhanger endings.
With online now central to a grocery brand's business having a versatile mascot will be critical, suggests Stephen McGilvray, executive creative director of FutureBrand. "Mascots need to adapt and take on stronger digital forms to engage better with the consumer. There is an opportunity for them to become a living manifestation of the brand, working more as an influencer, paving the way for the future of brand mascots."
While on-trend digital is an increasingly important consideration for brand mascots, sentimentality still works in certain circumstances though, says Saunders at Zeal. "Nostalgia is a powerful emotive tool, providing comfort, familiarity and safety, which has been especially pertinent over the past few years," he says.
"Many brands continue to reap the rewards of the seeds sown decades ago, with shoppers making the connection between brands and their childhood. These stand for trust, quality and consistency: all key attributes in today's complex world."
47 years old
Average age of this list's 10 most powerful mascots
That's why some of the most powerful characters have been around for decades.
"When you think of great mascots like Tony the Tiger and the M&M's, it's hard to separate the qualities that make them successful from the nostalgia we hold for them," says Natalie Redford, senior creative strategist at Robot Food.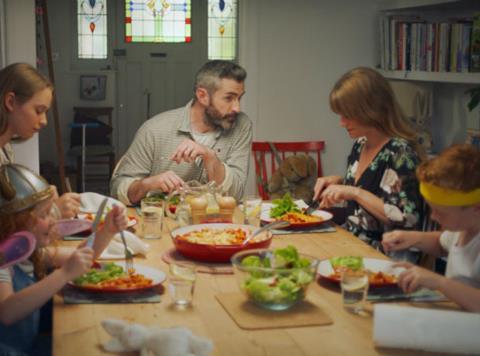 Nostalgia value
That wistfulness helps some mascots endure even after their notoriety wanes. A case in point is the Jolly Green Giant – who White describes as "almost a reference point for a time when brands were simpler and less nuanced than they are today".
Created in the 1920s (as simply the Green Giant), he made his TV debut in 1954, with his "ho ho ho" catchphrase added in 1961. While no longer the pop culture touchstone he once was, it's worth noting the towering mascot with his booming laugh is alive and well – last seen (and heard) on UK TV in 2020.
£80
Highest price for which a £3.99 Kevin the Carrot plush toy was being re-sold on eBay in December
Other characters have been less fortunate, in spite of being much-loved in their heyday. The likes of the Oxo family and PG Tips chimps portrayed "values or a perspective that became outdated" explains White, while the Smash Martians "represented a future that has now come and gone".
A mascot that moves with the times has a greater chance of a storied existence, say Wills and Tallis. "If a brand is keen to retain the use of a mascot as a historical iconic equity, then its design and tone must intrinsically look and sound like it fits into 2022, rather than 1922."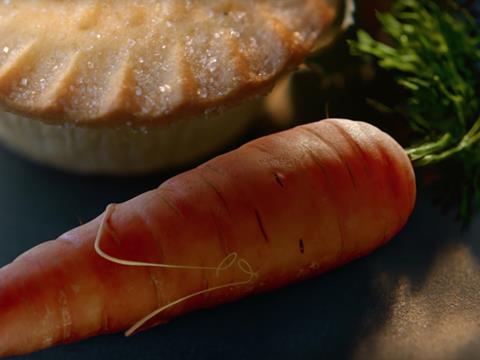 That was made all too clear in 2020, when Mars Inc decided to axe Uncle Ben after 74 years. The name and illustration of an elderly black man were simply too loaded with connotations of US plantation-era racism. Enter the character-free Ben's Original brand.
Enlightened views of race have, in fact, put paid to a number of brand mascots – including Aunt Jemima, the Man from Del Monte and a highly offensive caricature that once adorned Robertson's jam jars.
£50m
Percy Pig's estimated value worldwide
Almost as significant in reshaping the face of grocery mascots has been the obesity crisis, which in 2018 ended the life of Ricicles' Captain Rik when Kellogg's axed the brand for being too sugary. Two years later, Lidl, Aldi and Asda dropped cartoon characters from their own-label cereals to reduce appeal to children.
More brands may now be considering similar moves as grocery faces the clampdown on promoting HFSS goods, suggests Sillence at Lewis Moberly. "In our HFSS-regulated world, the shift away from saccharine enticement to emblematic expression is imperative." Some suppliers have already taken that step, he adds, pointing to Graze. It has used the legislative change as an opportunity "to drive adoption of healthy food through the use of their CEO squirrel" Sillence says.
The character, he adds, "encourages us to see the enjoyment of lower-sugar snacks. An authoritative figure with a modern mindset, it shows us just how far the world has come and how mascots, in turn, could play a part in the future for brands."
8
Number of actors to have portrayed Captain Birdseye on TV
Daniel Selwood is The Grocer's special projects editor, managing our annual Britain's Biggest Brands, Britain's Biggest Alcohol Brands, The Dairymen and Top Products reports – as well as contributing to news, features, analyses and category reports. He joined the magazine in January 2016 as food & drink editor, having worked at financial & legal publisher LexisNexis for eight years. He began his journalism career in the mid-1990s at a general interest magazine in his birth city of Sheffield.
View full Profile
The UK's 10 most powerful grocery mascots in 2022
1

2

Currently reading

What role do brand mascots play in grocery today?