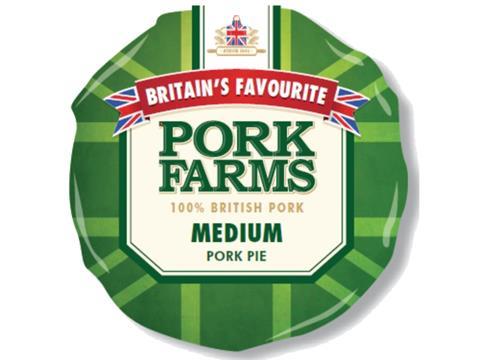 The private equity owner of pork pie producer Addo Food Group has hired advisors to explore the sale of the business, The Grocer has learned.
LDC, which acquired the Pork Farms and Wall's supplier for more than £100m from Vision Capital in April 2017, has engaged corporate finance boutique Spayne Lindsay to find a buyer, and the process is in the very early stages.
Addo could command a price tag of £200m-plus after strong growth under LDC's ownership, with EBITDA having doubled to around £30m, according to City sources.
Private equity firms such as Karro and Young's owner Capvest, former Quorn owner Exponent and Sun European Partners, which has food manufacturer Freshpak in its portfolio, were the most likely buyers, sources added.
Potential trade buyers such as Ginsters owner Samworth Brothers would be blocked from attempting a deal because of competition concerns. Meanwhile, Kerry Foods sold its chilled savoury pastry business to Pork Farms in 2014, leaving it an unlikely new home for the group.
"It is not an easy business to sell," one dealmaker said. "There is not the same appetite from international trade buyers for such a uniquely UK-centric business, with savoury snacks such as pork pies and scotch eggs not translating overseas."
Another City source added: "The starting position for PE is to look for assets in meat-free, sports nutrition, DTC and healthy snacking, which are all growth sectors. Addo's products are fundamentally unhealthy. And that just makes it that bit harder to get PE interested.
"However, LDC has done precisely what it set out to with Addo. It is a good business, with strong market share and very profitable. It will sell, and should provide LDC with a good return, but the universe of buyers is small."
Nottingham-headquartered Addo, which was formerly known as Pork Farms when Vision bought the business from Northern Foods in 2007, produces more than 250 million packs of branded and private label sausage rolls, pork pies, scotch eggs and quiches every year.
The business, which can trace its history back more than 160 years, employs more than 2,000 staff across five UK sites.
Revenues grew strongly under Vision's ownership, jumping from £120m to £236m in 2016, partly thanks to the 2014 acquisition and turnaround of the Kerry chilled savoury pastry business.
Growth has continued under LDC, with turnover up 12.5% to £312.5m in the year to 30 March 2019, according to the most recent set of accounts available at Companies House.
In February last year, long-standing executive Deborah Bolton was promoted to CEO, succeeding Chris Peters, who led Addo for a decade.
The group also announced the closure of its Spalding site to streamline its operations and maintain profitability.
Addo has invested in innovation to meet consumer appetite for meat-free pastries, with the launch of Vegan BBQ Jackfruit Rolls under the Wall's brand in September 2019.
The business recently created 65 new roles at its Market Drayton bakery to oversee NPD and meet increased demand for savoury products as shoppers in-home consumption rocketed during the coronavirus lockdown.
Addo, LDC and Spayne Lindsay all declined to comment