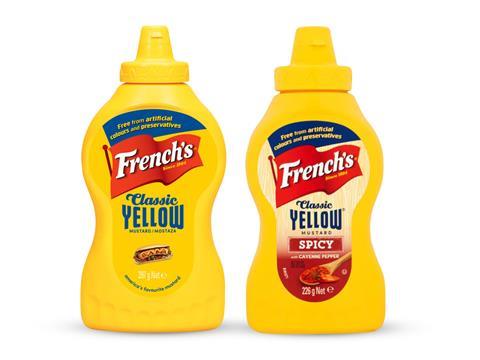 Schwartz herbs and spices manufacturer McCormick swooped to buy the Reckitt Benckiser food division for a "staggering" $4.2bn (£3.2bn) this week.

The price tag was significantly higher than the £2.2bn the City had been expecting for the non-core division, which Reckitt put up for sale earlier in the year after its $18bn (£14.3bn) purchase of baby formula business Mead Johnson.

Made up of the French's, Frank's RedHot and Cattlemen's condiments brands, RB Foods predominantly trades in the US, with little exposure to emerging markets. It generated operating profits of £118m in 2016 on the back of £411m of revenues (a fraction of Reckitt total turnover of £10bn), giving the business operating profit margins of 28.7%, which analysts said were high by industry standards.

Philip Gorham, equity strategist at investment management firm Morningstar, said the valuation of 8x sales and 20x EBITDA was "staggering" and "a terrific deal" for Reckitt shareholders.

Analysts at Société Generale added the price was significantly higher than expected. "This is a very high multiple for what is essentially a mature market food business in ex-growth categories. While the business has been growing in recent years it has done so as new product launches have taken share," the investment bank said. "This must have been a very hotly contested auction process."

Baltimore-headquartered McCormick muscled out a number of rival bidders to secure the business, according to reports, including Unilever, Spam owner Hormel Foods and Pinnacle Foods, which owns Birds Eye in the US.

McCormick has been seeking global expansion in recent years and launched a failed £537m takeover bid for Premier Foods in 2016. It said the move for Reckitt's food business would propel it to the top of the US condiments category, up from 10th in the market.

CEO Lawrence Kurzius added French's and Frank's RedHot would become McCormick's second and third biggest brands respectively. The deal would also boost net sales to about $5bn, with a "significant" improvement to margins and "enable McCormick to become a one-stop shop for condiment, spice and seasoning needs".
"RB Foods' focus on creating products with simple, high-quality ingredients makes it a perfect match for McCormick as we continue to capitalise on the growing consumer interest in healthy, flavourful eating," he said.
"The addition of Frank's Red Hot Hot Sauce, the clear consumer favourite in an attractive and high-growth category, French's Mustard and the other beloved products enables McCormick to become a one-stop shop for condiment, spice and seasoning needs, providing our customers and consumers with an even more diverse and complete flavour product offering."
Reckitt CEO Rakesh Kapoor said the £3.2bn valuation reflected "the quality of this highly profitable, growth business".
"We are pleased to be selling to owners who can provide the necessary resources, market expertise and global platform, whilst being a good home for our people. French's Food is well positioned to continue on its successful growth trajectory under the food-focused ownership of McCormick."
The Dettol, Vanish and Durex owner will use the sale proceeds to reduce its debt pile, with the transaction expected to close, subject to regulatory approvals, during the third quarter of 2017.