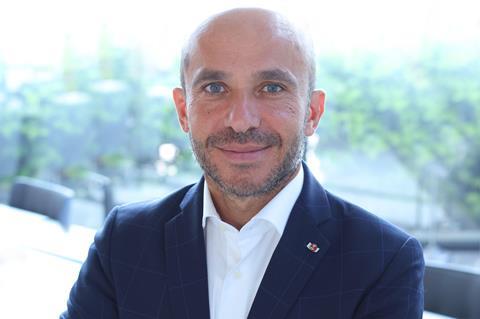 Signing up Rami Baitiéh as its new CEO looks like quite the catch for Morrisons and its private equity owners CD&R.
A former colonel in the French Air Force, this Carrefour high-flyer has wide operational experience in stores, merchandising, logistics and IT, as well as several MBAs and a stint at Harvard studying digital strategy. And his leadership in CEO roles in Taiwan, Argentina and latterly France has delivered exceptional results. Group chairman and CEO Alexandre Bompard hailed the performance of the flagship French business as "remarkable" at Carrefour's half-year results in July, with like-for-like sales up 7.3% (and 8.5% in food), and organic sales of 6.0% – figures Morrisons can only dream of, struggling as it has been to record any form of growth, even with inflation – while ROI was up 39% and operating margins increased by 36bps. That followed a turnaround in Carrefour Argentina, which Baitiéh reportedly returned to profitability in less than a year and which has continued to deliver "exceptional growth", Bompard added.
Read more:
And a turnaround is certainly called for at Morrisons. Despite the vital work veteran CEO David Potts delivered in his eight-year tenure, it's actually in a weaker position, encumbered by a £6.6bn debt pile, and closer to sixth-placed Lidl than fourth-placed Aldi, which overtook it last year as the cost of living crisis hit home.
So what will Baitiéh do to fix Morrisons? And why would he want to take on such a difficult challenge… in Bradford?
In his LinkedIn profile, Battiéh identified his track record of "fast turnarounds [in] cultural, organisational and digital change", while Morrisons highlighted how he had launched digital platforms, expanded the convenience and e-commerce offerings [sales in the latter division are up 14%] and revitalised pricing strategies".
In a sign of how Morrisons might change, Baitiéh posted a video from his own phone on LinkedIn, thanking colleagues, CD&R and even his father for their supportive messages, while enthusing about the "grand culture", 130-year history, 110,000 "collaborators" and "vertical organisation" of Morrisons. Battiéh vowed to bring all his "savoir-faire", "energy", "bravery" and "vision" to "write a new chapter in the history of Morrisons… to guarantee a beautiful future for this beautiful society". It would be some achievement, especially if, as seems likely, one hand is tied behind his back.