Josh Faulkner-Elliott

Trainee cidermaker, Aston Manor Cider, on orchards, heights and zombies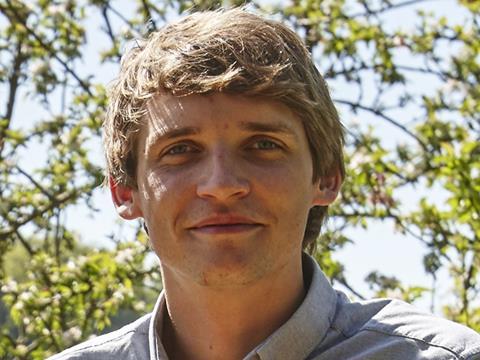 What was your first-ever job? Working for a bar. I started as dishwasher and worked up to chef assistant and also did some bar work. I did a bit of gardening and general maintenance too.
What's been your worst job interview? I applied for a job at Animal as a shop assistant. It was my first-ever job interview - I had very little experience and struggled to answer the questions.

What was the first music single you bought? Gorillaz: Feel Good Inc - a great track.

How do you describe your job to your mates? I tell them I have the best job. I'm able to be creative in developing new cider flavours and ideas. I get to spend lots of time outside in the orchards all year round.

What is the most rewarding part of your job? The most rewarding part is developing new ciders like Friels Vintage and seeing consumers drinking the finished product.

What is the least rewarding part? The paperwork and online system for data entry - the process can get quite repetitive.

What is your motto in life? Does it work? Yes? Then it's not stupid.

If you were allowed one dream perk, what would it be? Four-day weekends would be good.

Do you have any phobias? My main phobia is heights. It's not the falling part that worries me, it's the sudden stop.

If you could change one thing in grocery, what would it be? I hate food waste, in particular food waste due to over-the-top specification of fresh produce like vegetables. Change is starting to happen, but I want to see it more widely spread.

What luxury would you have on a desert island? A device to turn salt water into pure drinking water.

What animal most reflects your personality? I think an owl as they are generally calm and collected most the time.

What's your favourite film and why? Zombieland: it's an easy, funny watch, with some good pointers.

What has been the most embarrassing moment in your life? That would be while I was climbing one time and my shorts decided to split just at the top of the climb.

Which celebrity would you most like to work with and why? Simon Pegg: he has the zombie apocalypse plan ready and generally seems a really down to earth guy.