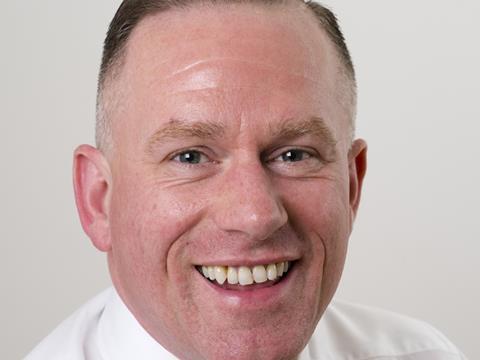 What was your first-ever job? My lifelong passion for boxing started at an early age, when I worked as an assistant in a gym. In my spare time I train youngsters and professional boxers at my local gym.

What's been your worst job interview? To be honest, I haven't had one as I have only ever worked for two companies.

What was the first music single you bought? I think it was by Bucks Fizz.

How do you describe your job to your mates? I tell them that I sell packaging and am also the vice chairman of The Foodservice Packaging Association where I am involved in day-to-day decisions, co-ordinating with the committee on events, activities and issues while supporting the chairman at public events.

What is the most rewarding part of your job? Building long-term relationships with customers, colleagues and suppliers.

What is the least rewarding part? I genuinely love working in the packaging industry but I would have to say the least rewarding part is tenders.

What is your motto in life? Never look back and always aim high. I also strongly believe in the 'open and honest' policy.

Do you have any phobias? Like many people, I am afraid of failure.

If you could change one thing in grocery, what would it be? I would probably change all of the different and often complex legislations, such as packaging compliance and producer responsibility that are currently in place in the packaging industry.

What luxury would you have on a desert island? I hate to admit it, but I would have to say my iPhone.

What animal most reflects your personality? I was once told by a medium that my personality reflects a tiger. Although they are quiet, you wouldn't want to get on the wrong side of them, which I suppose refers back to my passion for boxing.

What's your favourite film and why? The Rocky movies.

Which celebrity would you most like to work with and why? If I could work with anyone it would have to be with the actor and comedian Mike Reid because he always makes me laugh and reminds me of my granddad.