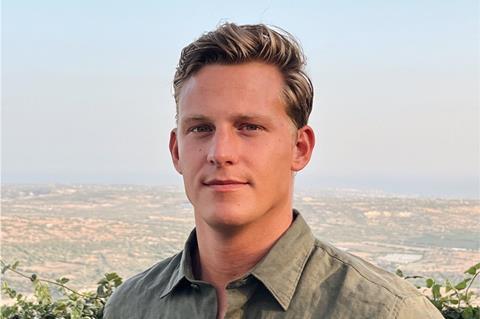 Name: Kristian Sharp
Age: 27
Job title: Foodservice channel manager
Company & location: Weetabix, London & Burton Latimer, Northamptonshire
Education: UWE Bristol – Business Team Entrepreneurship
As a child, what did you want to be when you grew up? I originally wanted to be a swimmer! I eventually made a transition into winter sports though, and for a while I competed for GB in bobsleigh.
Why did you decide to go for a career in food & drink? I originally went to the US to pursue a career in the fashion industry. However, after returning to the UK, I went on LinkedIn and looked at what interested me – food was very much in the lead there! I went for a sales & marketing role in London for a small startup called Ice Kitchen.
The knowledge and understanding I gained from being in a startup environment was priceless, no day was the same. From field sales to social media, pallet wrapping to hand-blending and manufacturing the product. It was all such an important step in my career, as you had to do it all. I really thrived off that entrepreneurial, hands-on approach.
Explain your job to us in a sentence (or two): I look after the total OOH/foodservice side of the business. This is comprised of a mixture of account management and new business development across both current and new accounts.
"Growing up only 10 minutes away from the Weetabix factory, I could always remember that delicious smell wafting across the garden"
What does a typical day look like for you? Day to day, as the foodservice team, we need to make sure we're touching base with key accounts, from buyers through to supply chain. Our department is a mix of around 80% account management and 20% new business growth. This allows us to focus on driving existing key accounts as well as keeping an eye on new opportunities and emerging markets.
Tell us how you went about applying for your job: Growing up only 10 minutes away from the Weetabix factory, I could always remember that delicious smell wafting across the garden. It was appealing to come back to my roots and work for the organisation.
I had applied for a different role at Weetabix a year earlier, so they already had my CV on file and could see I had an interest in the brand. I had various interviews via Teams with the final step being face to face. During the final interview, I made sure they knew just how passionate I was about the brand and products, and that I had absolutely been doing my research over the last few years.
My top tips would be: know your stuff, be confident and persuasive; demonstrate a good understanding of commercial knowledge and feed that back into your learnings; and use examples and past experiences – how did you work through x and y, and what steps did you take to overcome to achieve or learnings from failure?
What's the best part about working for a food & drink company? Do I really have to say it? Free Weetabix!
And what's the biggest misconception people have about working in food & drink? From running a startup to being part of a much larger business, it's the misconception of how important those startup brands are to the larger entities.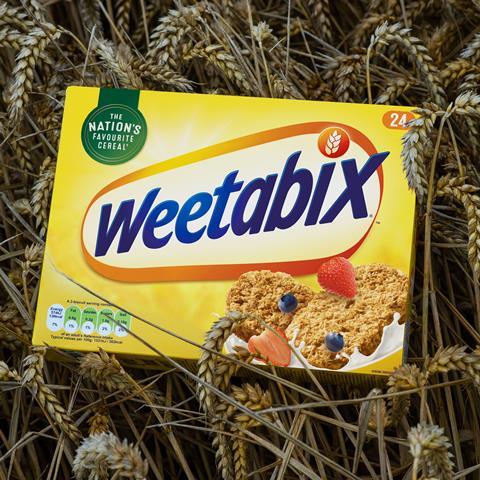 So much effort, blood, sweat and tears goes into making smaller brands a success. What's more, without them there to drive NPD, grow categories and change consumer behaviour alongside the bigger brands, the categories, I believe, would become stale.
As a business we can learn so much, not just from the products, but also the processes to adapt and become nimbler within an ever-changing market rather than glossing over the emerging SMEs.
What advice would you give to other young people looking to get into the food & drink industry? Get your foot in the door with a startup that you really believe in, not just from an ethos and ethical point of view, but a product point of view. If you believe in and love the product, you can really sell that product.
A startup will also allow you to have a greater understanding around all elements of the business, which can help you decide what you want to do next. If any founders are reading this, then do the right thing and hire the right people that are truly passionate about your product. If it wasn't for Cesar at Ice Kitchen, I wouldn't have started my career in F&B – so on a side note, thank you!
What's your ultimate career dream? To build a business that connects local communities and regions together by offering low-cost funding to be a part of something special. This will allow everyone to be part of a brand rather than just a collection of crowdfunders, investors, and high-net-worth individuals.