Each month The Grocer takes an in-depth look at the hottest upcoming booze launches. And it's a rum heavy round-up this month, with launches from BrewDog's distilling arm, new brand Equiano, and a trio of drinks from heavy metal band Motörhead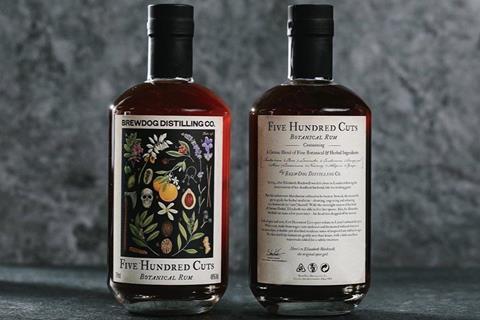 Five Hundred Cuts
BrewDog's spirits arm has launched a new 'botanical' spiced rum, called FIve Hundred Cuts.
The drink (40% abv) is billed as "an authentic, hand-made spiced rum", with its name inspired by the life of Elizabeth Blackwell, "a trail-blazing 18th-century illustrator of medicinal plants".
BrewDog said: "Incorporating stunning ingenuity and gleeful experimentation, the team have created one of the world's first botanical rums, bridging the gap between the funk of rum with the botanical kick of gin.
"Loaded with botanicals from tonka beans, cinnamon and nutmeg to ginger, cloves and spices, the intense flavours – described as 'Christmas cake in a glass' – accentuate the rum, placing it as the perfect gift in time for 25 December."
The brand is recommending it be served with ice tea, ginger beer and lemon zest.
It has rolled into Asda (rsp: £24/70cl).
Read more: BrewDog's 'Annual General Mayhem' is Britain's weirdest beer festival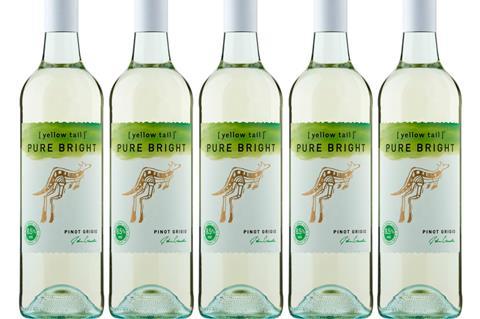 Yellow Tail 'Pure Bright'
Yellow Tail has quietly jumped on the low and no alcohol bandwagon with the launch of a new 8.5% 'Pure Bright' pinot grigio into Tesco.
The drink, which contains aproximately 79 calories per 125ml glass, hit the supermarket's shelves in September with little fanfare (rsp: £7/750ml).
Wine drinkers were "still looking for quality, flavour and varietal character in lower-alcohol wine", said Casella Family Brands head of strategy and innovation Michael Sergeant.
The brand said it had developed a four-strong Pure Bright range, including sauvignon blanc, chardonnay and rosé SKUs, which "are being investigated for launch in a number of global markets".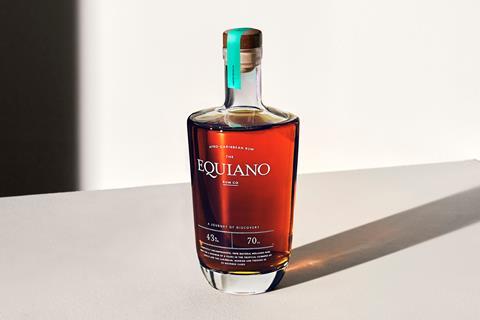 Equiano
Equiano has launched what it claims is a world first: the world's first Afro-Caribbean rum.
The drink (43% abv), is a blend of tropically aged molasses rums from Foursquare in Barbados, and "high-quality new-world liquid" from Grays Distillery, Mauritius.
It is billed as being "perfect for mixing, sipping and savouring", with "tropical warmth alongside notes of dried fruits such as raisins combined with sweet toffee, butterscotch and caramel" on the nose.
It is named after Nigerian-born writer and abolitionist Olaudah Equiano. The brand said it would donate "a percentage of profits" from every bottle sold to "a chosen equality-focused charity each year" – but it did not specify what percentage this would be.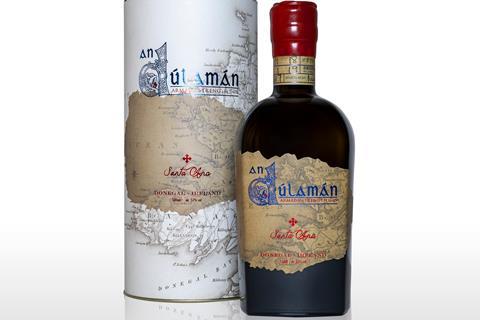 Sliabh Liag
Irish distillery Sliabh Liag has launched an upmarket gin and vodka duo.
Santa Ana (57% abv) is a gin aged in rioja casks, which the brand said gave it "a slight sweetness and beautiful rose gold hue" (rsp: £45/50cl). Its botanicals include Macedonian juniper, coriander seed, Spanish lemon peel and Egyptian sweet orange peel, as well as seaweeds from the Donegal shore, sugar kelp and Carrageen moss.
Assaranca Vodka (41% abv), meanwhile, is made by redistilling grain spirit with rowan berries and gorse blossoms (rsp: £30/50cl).
They have both rolled into Master of Malt.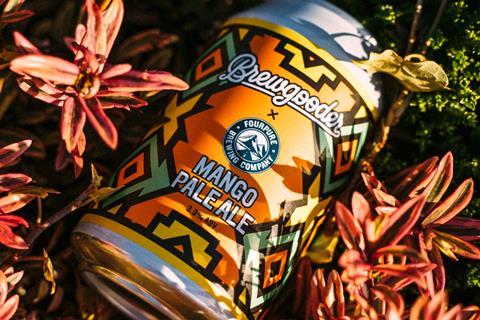 Brewgooder x Fourpure
Non-profit beer brand Brewgooder has teamed up with Fourpure to create two exclusive limited-edition beers, in a bid to help deliver clean water to a million people in Malawi.
Proceeds from the Mango Pale Ale Session and India Pale Ale duo will be used to build water pumps in the country.
Described as having a tropical taste, the 3.9% abv mango variant combines cascade, citra and magnum hops with malt flavours as well as natural extract from the fruit.
The 3.7% abv Session ale has a "fruity, piney aroma" of American hops and a "robust mouthfeel" due to oats in the brew, the Glasgow-based organisation said.
The beers are being sold in selected bars and restaurants across London and Scotland, as well as the Brewgooder online shop, until the end of December 2019.
"We believe that craft beer has the power to change the world and this will always be the driving force for everything we do," said Brewgooder founder Alan Mahon.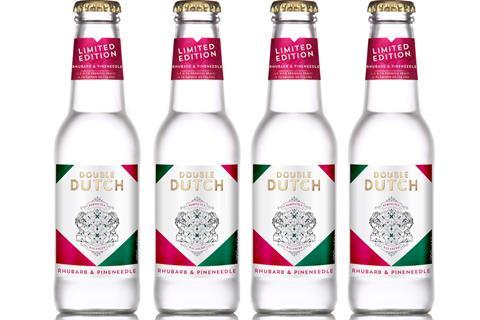 Double Dutch
Posh mixer brand Double Dutch has added a new Rhubarb & Pineneedle mixer, which it claims is "the perfect accompaniment to citrus and lighter spirits".
The brand says it is a healthier choice than other tonics, given it contains just 42 calories per bottle, and suggests it could serve as "a merry non-alcoholic alternative" (rsp: £18.50/24x200ml).
Slingsby Gin
Yorkshire distillery Spirit of Harrogate is pouring its Slingsby Gin brand into smaller, 50cl bottles, with an eye to luring new shoppers with a more accessible price point.
The brand's Rhubarb and Gooseberry flavours have rolled into the format, which are billed as "perfect treats" in the lead-up to Christmas (rsp: £30).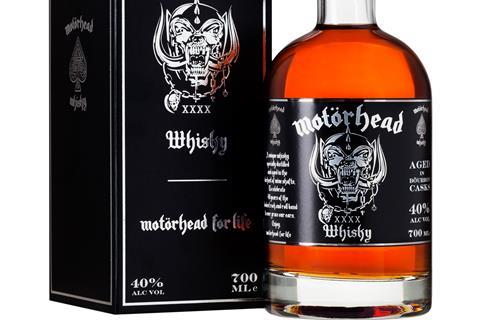 Rebellion Spirits
Heavy rock band Motörhead is launching a trio of spirits with Marussia Beverages.
The band, which already sells beers (made for it by Cameron's Brewery), has unveiled a three-strong range of drinks, called Rebellion Spirits, which includes a dark rum,a 'vödka' and a single malt whisky (rsp: £29.99-£69.94/70cl). They have rolled initially into Amazon.
The rum is Dominican, and "full-bodied with notes of chocolate, arrack and vanilla, with a spicy finish", said the brand, while the vodka was "smooth enough to drink solo over ice, yet still bold enough to stand out in the crowd".
The whisky, meanwhile, was created in collaboration with Swedish distillery Mackmyra. It is billed as "an easy-to-drink, oaky and spicy whisky, with herbaceous aromas of tobacco and anise and character of citrus and almonds".