Inclusivity was the overarching theme of this year's Tesco preview, with a host of new additions catering for those with allergies or following vegetarian or vegan diets, as well as products that simply provided for an array of tastes, such as its double stuffed turkey breast with both sweet and savoury stuffing.
Here are 10 of its new festive products that caught our eye.
Check out our other Christmas 2019 range previews.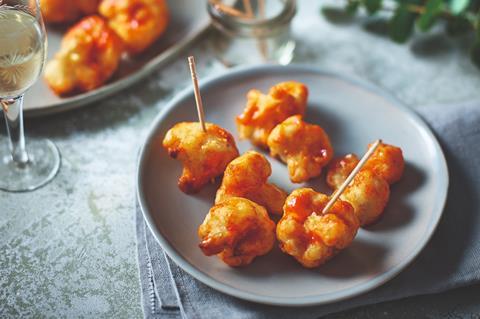 Sticky Chilli Cauliflower
RSP: £1
One of a large number of new additions to Tesco's vegan-friendly snack range, this 220g pack of bite-size cauliflower florets coated in a crisp and crunchy batter will only set you back £1. It comes with a separate chilli sauce to pour over and bake in the oven before serving.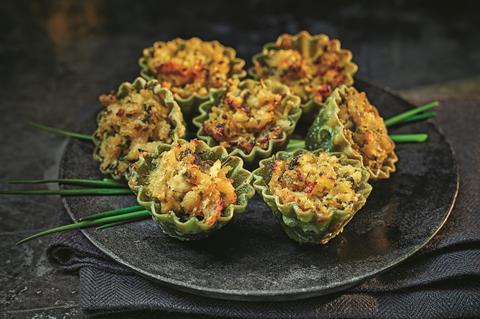 Thai Green Chicken Baskets
RSP: £3
Novelty foods were once again on trend in Tesco's party snacks range. Alongside mini mushroom burgers and mini barbacoa beef tacos were these Thai Green Chicken Baskets made with filo pastry and sold in a pack of eight.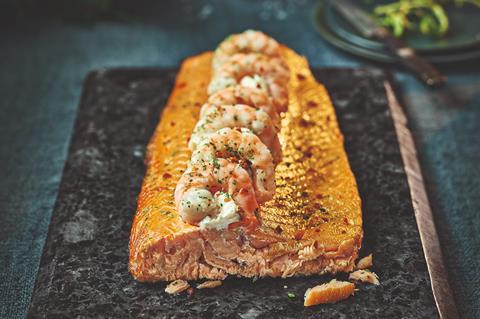 Finest Dressed Spruce Smoked Scottish Salmon Side
RSP: £20
Rather than stick with simply smoking its salmon side over standard wood chips, the Tesco team decided to infuse the entire product with a festive feel this year, opting to use Christmas tree spruce chippings instead. The side is then roasted to bring out the unique flavour and topped with a tangy lemon cream cheese mousse, king prawns and finished with a gold lustre.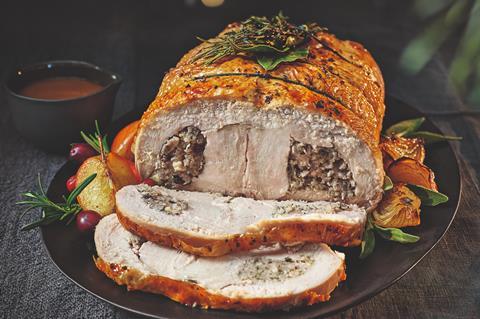 Finest Free Range Bronze Double Stuffed Boneless Turkey Breast
RSP: tbc
Why have one stuffing when you can have two? That was Tesco's logic in creating this double stuffed turkey breast. On one side is sweet pork, apple and cranberry stuffing, and on the other savoury pork, sage and onion stuffing. The idea is to satisfy everyone at the Christmas dinner table without the hassle of cooking two birds, a buyer told us.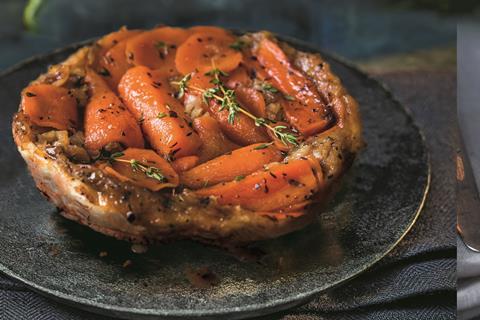 Finest Carrot & Thyme Tarte Tatin
RSP: £2.60
Vegan centrepieces were given plenty of attention by the Tesco team this year following the success of its stuffed butternut squash in 2018. The emphasis though was on products that could be served to everyone, either as the main dish or as a side serving, regardless of their diet, buyers told us. That included this Carrot & Thyme Tarte Tatin, which uses hand-layered sweet, sticky carrots and caramelised onions in a puff pastry tart topped with a sherry and rosemary glaze.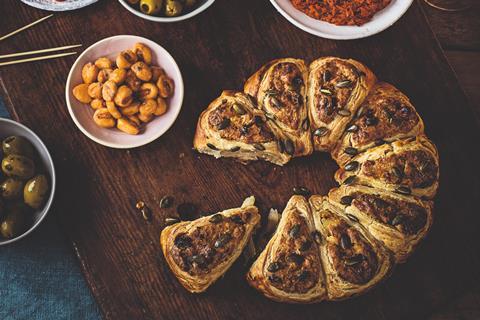 Brie & Cranberry Garland
RSP: £5
Part of its sharing range, this Brie & Cranberry Garland has a sweet and savoury combo of seasonal cranberries and brie, encased in a flaky puff pastry garland and topped with pumpkin seeds.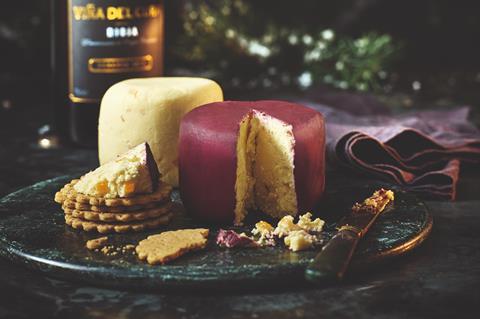 Create your own Drunken Cheese
RSP: £3
A novel approach to the Christmas cheese platter, this product allows shoppers to tailor to their own tastes. The pack comes with a white stilton blended with candied orange peel ready to infuse with an alcohol of your choice. Add 80ml of red wine, port or gin and leave for 24 hours to infuse, the retailer recommends.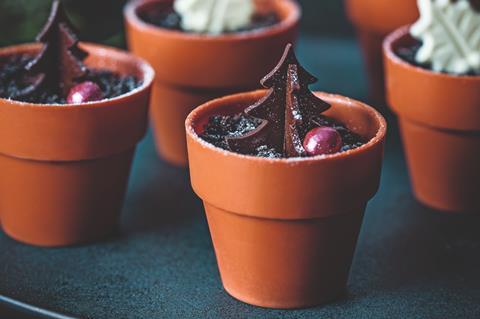 Christmas Tree Chocolate Pots
RSP: £8
An innovative take on the Black Forest classic, this pack of four desserts comes complete with individual edible plant pots made of coloured chocolate. Inside is black cherry compote, Belgian chocolate mousse and cookie crumb, decorated with a chocolate Christmas tree, red lustred malt balls and a silver shimmer.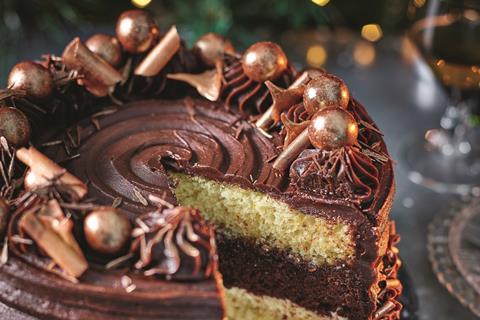 Finest Belgian Chocolate & Clementine Cake
RSP: £12
One of a number of alternative dessert centrepieces on offer at Tesco this year is this Finest Belgian Chocolate & Clementine Cake. Made with alternating layers of light orange and chocolate sponge, sandwiched with a zesty clementine coulis then hand decorated with luxurious chocolate ganache buttercream, and finished with bronze-lustred Belgian chocolate curls and chocolate rice balls.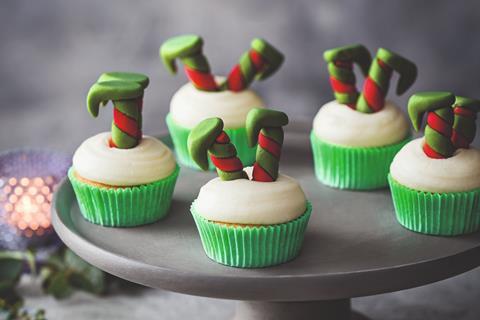 Elf Fairy Cake Kit
RSP: £2.75
A fun festive-themed baking kit that guides you through creating these fairy cakes at home – one of several DIY kits on display at Tesco this year. Each pack comes with vanilla flavour cake mix, icing, sugar paste and paper cases for six elf cakes – just add egg, milk and butter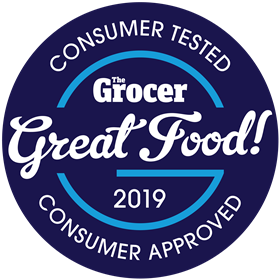 How do you know if the own brand product you're buying is as good as the big brand version? By looking for our Great Food and Great Drink labels, of course. Supermarket products with these on let you know that they have been tried, tested and loved by an independent panel, which is made up of hundreds of shoppers from across the UK.
Look out for the logos in store now.