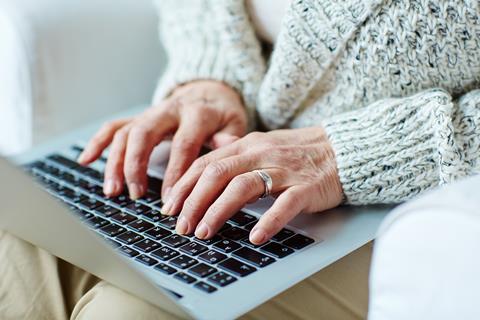 Ocado is delivering one of the worst overall "digital experiences" of all UK supermarkets, according to a consumer survey shared exclusively with The Grocer.
Some 1,500 consumers were asked to rate supermarket websites, apps, social media presence and email communications. Among Ocado shoppers, less than a third (31%) rated their digital experience as good and only 14% deemed it "exceptional". By comparison 85% of Tesco customers said they had a good or exceptional experience with the retailer online.
Only Budgens was ranked lower than Ocado, with 35% stating their experience was good or exceptional in the MullenLowe Profero commissioned survey.
Consumer ranking of supermarket by 'digital experience':
1. Tesco
2. Sainsbury's
3. Asda
4. M&S
5. Iceland
6. Morrisons
7. Aldi
8. Lidl
9. Wilko
10. Amazon Fresh
11. Co-op
12. Waitrose
13. Poundland
14. Ocado
15. Budgens
Source: MullenLowe Profero commissioned survey
Amazon Fresh also fared poorly relative to its big four rivals, with 54% rating it good or exceptional.
Despite Ocado's poor rating, M&S – which formed a joint venture with Ocado last year – was ranked fourth, with 21% rating the digital experience as exceptional.
The highest ranked grocery retailers were Tesco, Sainsbury's, Asda, M&S, Iceland and Morrisons.
"We're seeing significant differences in consumer satisfaction within the category. Tesco and Sainsbury's are clearly delivering a fantastic digital experience in challenging times," said Howard Pull, MullenLowe Profero's head of strategy.
"We'd love to see those towards the bottom of the table taking the lead from those at the top and upping their digital offers. What is clear is that some have a long way to go with issues such as availability, particularly when the expectations are so high with their customer base," Pull added.
The survey asked consumers about their experiences with companies across numerous categories and found supermarket and food and beverage brands were most likely to display "copycat" digital experiences, leading to what Pull called a "sea of same". "This points to a critical need for brands to differentiate themselves within their categories," he said.
The customer experience agency – which works with Diageo, Danone, Gordon's gin and Wagamama – said that given close to a third of consumers say they actively avoid brands with cumbersome digital experiences, supermarkets are risking up to £1bn in lost sales.
"So many industries are being forced to pivot to digital channels as a result of 2020's dramatic growth in e-commerce and the use of marketing technology across businesses is reaching a point of parity. This means it's now more important than ever that a brand promise is delivered in digital channels to drive return," said MullenLowe Profero UK CEO Peter Moody.