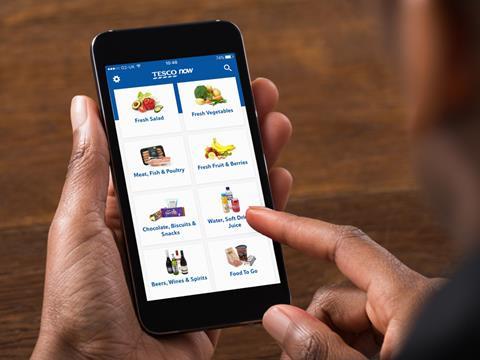 Name: Eve Henrikson

Job title: online director, Tesco

How will the closure of Tesco Direct affect tesco.com? It's our intention to create a simpler online experience for customers, allowing them to purchase general merchandise, clothing and groceries all in one place. We began this process a little while ago and customers shopping on Tesco.com can already buy toys, home and cookware, and we will review to build on this offer as we focus our investment in a single online platform.

How are you reducing plastic packaging in online deliveries? We offer our customers the option of a bagless delivery. More broadly, as a business we have committed to remove all packaging that is hard to recycle from our business by 2019.

How is the online operation tackling food waste? Many online orders contain products picked from our stores and they have a number of initiatives in place to help reduce food waste.

Is click & collect still being expanded at Tesco? We have extended our grocery same-day click & collect service to over 300 locations. Our customers find click & collect a quick and convenient way to get their groceries, with a 20% increase in the number of customers using the service last year.

How have customers reacted to Tesco increasing delivery/click & collect charges? Our customers can choose from a variety of fulfilment services - be that a delivery or collection on the same day, next day or booked up to three weeks in advance. Pricing is reflective of the different level of speed and convenience offered which allows our customers to choose the option that is most convenient and appropriate for them. And our Delivery Saver subscription customers, who can take advantage of unlimited grocery deliveries for a one-off annual fee, continues to prove very popular with an increase in customers signing up for the service last year.

How will Tesco leverage the Booker merger to improve services for customers across the two business/ online operations/ use of its fleet? The merger is still in its early stages. We are investigating how best to make the most of the complementary skills in our combined business.

What are satisfaction levels like in your measurement of customers views on Tesco online? We are pleased with how customers are responding to our grocery home shopping service and the improvements we have made in our fulfilment offer and website experience in particular. We will continue to innovate and deliver a great service to customers.