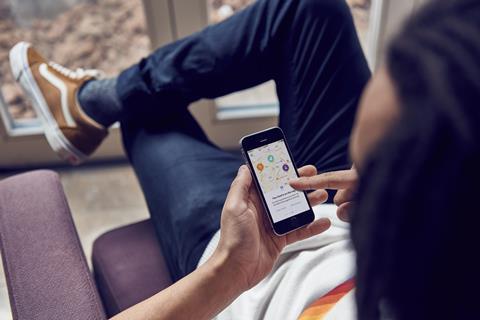 Last month, Deliveroo launched its media and ecommerce platform. It has the potential to be a real game-changer.
For the company itself, it will deliver greater profitability. From a consumer perspective, there is a value exchange and engaging advertising that supplements the in-app experience. And as a result, brands can tap into a very engaged user base. In other words, it has hit the trifecta.
So, beyond the key takeaways, how successful will Deliveroo Media and Ecommerce be, and how can brands best leverage this new platform?
First and foremost, the move tackles multiple pressure points seen in 2021 for Deliveroo. Despite being the third largest food delivery company in the UK by market share, the company has reported a loss of almost £300m over the past year and a pre-tax loss of £147m for the first half of 2022.
This new ad platform will prove an important lever to drive Deliveroo's path to profitability and free cashflow generation. According to Forrester, on average, most retailers' media margins range from 50%-70%. There's every suggestion that Deliveroo will see similar success, as there are plenty of opportunities here to unlock.
On the menu are a whole host of options for advertisers. There are on-platform digital solutions, which are a suite of display and sponsored search products across the entire customer buying journey. This could be coupled with a non-digital sampling solution, getting your product straight into the hands of consumers and shoppers through Deliveroo's owned and operated kitchens and dark stores.
Off-platform, Deliveroo will be offering space on its owned channels, with the opportunity to buy exposure and delivery campaigns that target specific food locations such as the 2022 World Cup and seasonal consumer moments, like Christmas. Deliveroo will also sell data licences to fmcg brands to complement its business intelligence around category shares and shopper behaviour, for example.
Make no mistake, the business – and opportunity for advertisers – here is data. Retail media networks like these offer data-rich, privacy-first insights, allowing brands to communicate more effectively with their consumers. What could be better than knowing precisely what people want and when they want it? Especially for a company like Deliveroo, which caters to a customer's most immediate needs. As audience targeting becomes more complex, thanks to the imminent demise of third-party cookies, brands will be 'hungry' for Deliveroo's abundance of deterministic first-party data.
It's clear from its proposition that Deliveroo recognises this as its main appeal, offering several performance tracking and measurement solutions on and off-platform. However, what remains to be seen, and what will be crucial to the success of this platform as part of the media mix, is if the advertising can be integrated in such a way as to not compromise the user experience.
For example, one of the features of Deliveroo's new platform is its advertising space on the order tracking page. Deliveroo has stated that, on average, a user checks this page a massive five times in one order. Arguably then, this is where customers spend most of their time. It could, however, be detrimental to consumers if this prevents them from seeing when their food is on its way or if it takes too long to load. If this functionality is mislaid, that's not too promising a start for the brands who choose to be placed there.
Further, this will not just be available to endemic brands but to non-endemic brands. Deliveroo has stated that non-native brand customers will be taken off-platform, with a display banner clicking through to the advertiser's domain or website. There is an obvious potential red flag here, one that opposes the seamless customer experience that the in-app journey itself promises to promote.
Then there's the question of how they will monitor ads. There are four targeting pillars Deliveroo hopes to make available to advertisers. Only one is currently live, based on where the customer is located within the web or the app environment of delivery. Notably, the other three – based on basket content, customer shopping history, and Deliveroo's first-party data – are not yet live. Nor do we have detail on what these might look like for the consumer. This is undoubtedly a huge offering for partner and non-partner brands, but if it's open to all, it could easily become an overwhelming affair.
Red flags aside, some exciting features are becoming available, such as sponsored search listings. According to Deliveroo, brands can sponsor the category tile within a grocer's menu – boosting the category to the top of the listings; sponsor the product's position to boost their SKU to the top slot of the category menu; and even sponsor the search return. It's an instant traffic boost for the fmcg brand that uses it effectively.
For brands looking to capitalise on this opportunity, as with all new channels, there is a benefit to being a first responder. The features may not be fully developed, but that also means that it will be much cheaper initially, especially with an auction-based model. If, as an advertiser, you are lucky enough to have clients with the budget who are willing to test and learn, the future benefits are exponential. The ad platform is currently only available in the UK, where it reaches over four million monthly users. But with a food delivery marketplace in 11 markets, Deliveroo Media and Ecommerce is well positioned to connect brands to even higher numbers of engaged users.
Food delivery services comfortably look to be the new frontier within retail media. Uber Eats, for example, is slowly but surely making progress with its ad platform. In April, Zapp, the instant grocery app, launched a "full-service" advertising platform. At this rate, getting to grips with Deliveroo's Media and Ecommerce platform is not only a present growth opportunity but an investment for the future.
Deliveroo's ad platform demonstrates that e-commerce, shoppable marketing and retail media continue to converge. This creates huge opportunities for brands of all shapes and sizes to connect with their audiences at scale, optimise campaigns across all marketing touchpoints, and drive attributable sales.
If Deliveroo's platform can navigate its potential challenges – namely, ensuring the user journey or path to conversion isn't obstructed – this is quite the delicious proposition.