Direct to consumer businesses are all the rage among consumers, startups and established brands alike. But do the numbers stack up? Or is this a case of style over substance? 
Posting out high-end razors and gluten-free petfood, the direct-to-consumer model is perhaps the hot trend among young startups. But it's actually been around in fmcg for years. Decades even.

Hotel Chocolat began selling its posh chocolates online as early as 1993 - predating the birth of Amazon and eBay - and while it's opened plenty of shops (70 so far) to help develop the brand, co-founder and CEO Angus Thirlwell can't imagine anything worse than being "wedged next to the baked beans".

It's a similar story with Nestlé: it hasn't just woken up to the power of D2C. It was selling Nespresso coffee pods direct by 1998. It continues to do so, eschewing a spot on the supermarket shelf despite the flurry of compatible competitors. No one knows quite what the numbers look like, but sales are understood to be in the billions, with a reported profit margin as high as 85%.

But while D2C can be hugely lucrative, is this the case for the new generation of D2C brands? Not all attempts at the model have been compelling enough to recruit George Clooney, after all. Even Diageo said it was yet to stumble upon a "successful formula" after the failure of its own dabble in D2C with Alexander & James in 2012. Meanwhile, D2C posterchild Graze has gravitated into retail. Only last month chief marketing officer Pia Villa admitted retail now made up the majority of its business, as well as acting as its primary "growth engine".

So while going direct is all the rage, what does it take to turn a rage into a profit machine?

The reasons for the huge rise in brands opting for D2C, at least in their early days, are obvious. For starters, by cutting out the middleman, a brand gets more control over its look, tone and price. That was the allure for D2C startup Pact Coffee, says head of e-commerce Ted Charalambides. "As a company with a people-oriented focus - whether investor, farmer, or customer - it was essential for that element of our brand identity to be front and centre."

With this tight customer relationship comes more insightful data, too. "That's the big advantage of the model," says Guy Blaskey, founder and CEO of D2C petfood business Pooch & Mutt. "Once someone has purchased from you, you have their data and you can keep marketing to them."

It also allows new brands to build up a profile and start selling in a relatively low-risk way, without needing to secure a supermarket listing or scale up at speed, says Paolo Wyatt, chief digital officer at Graze. "In traditional fmcg, if you're launching a new brand it probably takes you a long time to grow that brand," he says.

"You start in a small number of stores, and you build up over time, and you create evidence which allows you to move into larger chains. Then you can get into the big chains and grow the brand that way. Or if you're a big fmcg player, you probably spend quite a bit of money on launching that brand in terms of above-the-line media or pricing and promotion or shopper marketing."
Speedy brand building
Conversely, with a D2C approach, claims Wyatt, "you can build a brand, you can put lots of media impressions into the market, you can get lots of people to try your product, [and discover whether] you're going to make your money back or even make a profit. That is a much more effective way of building a brand than either taking a long time to do it, or spending lots of money on a launch and not knowing if it's going to be successful or not".

One of the most compelling appeals is avoiding the hefty costs that working with a retailer involves. The margin can be as much as 50%-65%, according to James Cadbury, co-founder of Love Cocoa, which sells high-end ethical chocolate via its own platform.
"Having a D2C model means we get the money a couple of days after the consumer has purchased - which is good for our cashflow"
"You also get paid quicker," he adds. "I think we're probably going to have a recession or a downturn in the next couple of years, which means some retailers not paying as promptly as they might. Having a D2C model means we get the money a couple of days after the consumer has purchased - which is good for our cashflow."

And it's clear the chance to make more cash is one of the strongest drivers behind the trend. Ninety-eight per cent of consumer goods companies surveyed in a 2018 study by consultancy firm PA said they expected D2C branches of their business to increase sales in the next year, with a quarter expecting them to grow more than 20% by 2020. This trumped, by far, the benefits of marketing effectiveness (14%), brand experience (10%) and better consumer relationships (9%).

But turning a profit isn't that straightforward. Particularly once a brand begins to scale up. After all, diving into a D2C model means establishing your own supply chain, acting as the first port of call for complaints or queries, and taking charge of all your own marketing. It might make for quicker sales but all these additional considerations will eat into a brand's margin too and bring their own sets of problems.

Even getting customers in the first place can be costly, admits Charalambides. "Growing your customer base can be the main sticking point. The cost of driving acquisition through paid channels, the expertise required to utilise tools like Google Adwords, the technology needed to facilitate all this - these are all challenges to be addressed." Although he does suggest taking a "multichannel approach" to digital marketing - from brand exposure to PR efforts - to mitigate this.
Infrastructure
Then there's the investment in infrastructure a supplier needs to have in place - at the front end, via its website and customer interaction channels, but also the back end, via operational considerations like packing and delivery. "The barriers to entry for a startup are small but the costs go up quickly as the business scales," agrees Biscuiteers head of e-commerce Lauren Juster.

That's because once a brand reaches a certain size, the cost of customer acquisition becomes higher, says Wyatt, as media rates go up, response rates to ads decline, and competitors come into the market and take share of the available media.

"The key is to ensure that not only do you have a great product and customer USP but also you can bring customers to the site," adds Juster. "In other words, marketing is everything."

New D2C businesses can also require specialist expertise that might not be necessary were they working with a retailer, adds Wyatt. "If you're an fmcg business and you want to launch into D2C, the likelihood that your existing team will be able to do that, depending on who you have in the business, is low. You probably need to bring in some skillsets."

Against this backdrop, the D2C brands most likely to be successful are those where the average spend of a consumer is high, explains Blaskey. "If it's going to cost £5 to send it out, it's got to be worth £30 or so to make that model work." That's why razor blades, from Harry's, Dollar Shave Club and others, are doing well. It's a high-margin product and their small size keeps postage costs down too. A Dollar Shave Club starter kit might only set you back £5, for example, but four replacement cartridges are £8 per month thereafter.
That isn't a viable margin for all food and drink products. Particularly bulkier items that drive postage costs up. Much talked-about petfood business Tails.com, for instance, posted a £2.8m loss in its latest accounts, despite growing sales to £13.4m since its 2013 launch. That was driven by "significant marketing investment to acquire new customers, thereby driving the long-term growth of the business", it said.
It's why for an increasing number of D2C brands long-term growth may rely on being acquired by an established player. Nestlé Purina Petcare paid an undisclosed but reportedly significant sum for Tails.com in 2018 that could never have been justified as a multiple. "If that was an established grocery business, they would never look at it, but because it's a D2C business - which they need to get into - they'll buy it," says Blaskey. "These companies are bad at setting up things like that, so what they want to do is buy companies that have reached a certain size, and then they've got their D2C arm."

Indeed, the knock-on effect on the share price of the acquisition of Tails, with the possibility that it could be scaled up in other parts of the business, more than paid for the cost of the acquisition. Hence why a number of major fmcg players are keen to have D2C in their portfolio. Of the 150 consumer goods companies surveyed by PA, 82% were currently implementing such a strategy, and the remaining 18% were planning it in the future.
"You can try and flog a dead horse, which some do, putting more and more money behind marketing, or you can move with the times"
Why? "Because that's the way their customers are willing to shop," says Blaskey. "When you're a public company, investors want to see growth, and everyone can see that the growth is in new innovative online startups. So if you're a big multinational whose sales are down and challenger brands are getting that market share, it's simple - you can try and flog a dead horse, which some do, putting more and more money behind marketing, or you can move with the times."

Reckitt Benckiser and US brewer Molson Coors have recently started up D2C platforms from scratch for products including Durex and Coors Light respectively. But buying up a small and proven D2C brand is arguably easier. After acquiring Dollar Shave Club in 2016, Unilever said the acquisition had helped grow its D2C channel 47% year on year in the year ending 31 December 2016. It also insisted it had preserved the startup's "entrepreneurial approach". That's a crucial aspect of successful D2C models to date. As Reckitt Benckiser head of D2C e-commerce Imteaz Ahamed said at The Grocer Conference in March, a smaller player can make a decision about the business in a day, whereas for a larger player it can take as long as 15-20 days. He said the company was currently looking at how it can "operate at the speed of a startup".
Wielding financial clout
Following the acquisition of Dollar Shave Club, Unilever has more recently bought Graze (in early 2019), paying a reported £150m, attracted not by the £3m profits the D2C snacking business is making, so much as the possibility of leveraging its "tech and e-commerce expertise for its wider portfolio".

Blaskey suggests there are a number of emerging D2C brands that are launching with the end goal of being bought up - and so without the expectation of turning a profit until that point. "This is a risky model, but it's obviously worked for a few people," he says.

The question, of course, is once D2C brands are housed within the likes of a Unilever, P&G or Nestlé, and supported by their buying power, relationships and cash reserves, are they then in a position to make a profit? Or is this all about being seen to move with the times, and worry about the financial viability later?

Perhaps. It's clear that money can be made from a D2C model. For proof we need only look at those early pioneers. Nestlé grew its e-commerce sales organically by 18% globally in 2018 (up 25% excluding Nespresso) and reached 7.4% of total sales.

Hotel Chocolat, meanwhile, made pre-tax profits of £12.7m its latest accounts, though that does include profits from its network of stores.

But crucially both these businesses quietly built up profitability in D2C outside the glare of the spotlight. And that's something the current crop of much-hyped startups don't exactly have the luxury of.

Ultimately, once the novelty of D2C as a disruptive force wears off and startups lose the compelling topline growth that early success brings, it's inevitable that investors will start to ask more probing questions on profitability and long-term sustainability. And, at that point, D2C as a business model for fmcg will need to prove it isn't just style over substance.
How to set up a D2C business: tips from the experts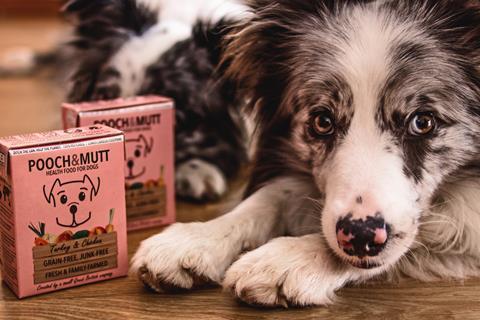 1. Build a strong brand
In a crowded marketplace, how does a D2C supplier distinguish itself? A strong brand is vital, says PA Consulting retail expert Alan Treadgold. "You need to be able to invest significantly in marketing, which can still be very expensive when you're trying to establish a new brand, although there are ways of mitigating those expenses, particularly using social media and using the data you're collecting."
Direct response marketing can be a challenge, agrees Graze chief digital officer Paolo Wyatt. "With D2C businesses, you are trying to encourage a consumer to come to your website and take an action - make a purchase or sign up to a subscription - so direct response marketing is important to make that effective, drive consumers to your site and get them to convert. That is quite different from brand marketing or shopper marketing in the traditional fmcg world.
"To do that successfully, you still need to have the brand aspect, so you want the right brand imagery and comms and to make sure that's consistent, as you would in a normal fmcg business, but you also need to have the right call to action and the right offer to encourage consumers to come to your site and make that purchase.
"Alongside that you then need a lot of data infrastructure to understand what's going on and to measure that. The key two metrics that any D2C business will have are the cost of acquisition - how much did it cost for them to bring a customer in? - and the lifetime value of those customers. You need data infrastructure in place to be able to understand that and make sensible decisions on your marketing spend so that the balance of that cost per acquisition and lifetime value is in the right place for the business."
2. Find your niche
The barriers to entry into the D2C market are now low and are therefore encouraging new competitors into the market. This is good for consumers, but it makes things more challenging for companies already in this crowded space.
Convenience is key. Bernie Segal, partner at EY Seren, says a D2C brand must meet a previously unmet need. "The key thing is understanding what the consumer need is and how to service that in a different way from a traditional non-online store.
"It's about creating a service, and understanding what the consumer value proposition is. It's about being able to market and sell using online marketing, customer acquisition. It's about getting the media spend right. It's about social. And it's about ease of purchase. And what's important here is the customer service and trust angle, because growth is very much underpinned by trust."
For all companies - be it existing businesses moving towards D2C or those establishing themselves - there are practical issues to consider, such as marketing and people costs. Deloitte partner and consumer products lead Nick Turner says budgets will not only need to support brand-building through robust marketing campaigns, but also attract the right talent to enable the business to continuously improve and grow.
"There are also costs associated with building the right technology platform to support the customer throughout their purchasing journey," he adds. "Different vendors offer different commercial models so the key is having an independent view to assist in the selection of the right platform for the retail business."
3. Refine your approach
Graze's chief digital officer Wyatt suggests technological implementation has got easier over time. "When Graze first started 10 years ago, there was no off-the-shelf technology that Graze could use to service its consumers, so we built everything in-house. As time's gone on, technology has advanced, and there are platforms you can use now that make the technology side a bit easier.
"As an example, we have just launched into Ireland, using Shopify as our technology platform to do that. While technology is still a large part of setting up a D2C business on the consumer side and on the web side, that is becoming easier as technology advances and companies like Shopify become bigger and more prevalent.
"Then there's a question of how do you deal with the back end, the operational side of technology," Wyatt adds. Many D2C businesses will not have the operational side in place, so they would use a co-packer to manufacture their products and a third-party logistics provider to ship them out.
"If you do that," argues KPMG's head of consumer markets Linda Ellett, "you lose some of the control [you would otherwise have had]." A brand risks damaging its reputation if it doesn't choose the right contractor or third party. Equally, it will have to give up some of its margin.
It is possible for a company to do everything itself, says Wyatt. "It's relatively easy, I would say. If you wanted to set up a D2C business today, you can do a lot of it using third parties, and that wasn't necessarily the case 10 years ago when Graze first started.
"The question is around how you approach that," he adds. "There are obviously a lot of capital requirements to set that up, so it depends on your confidence around the product and the business.
"Would you put the capital down first and start that from day one? Or would you try and use third-party providers in the initial instance to refine your product, proposition and brand and, when you have confidence that you can scale, optimise for gross margin by building out the infrastructure to do that? It really depends on the context for that business, the funding they have, and the level of confidence they have in their ability to grow that business."
Three D2C food and drink brands to watch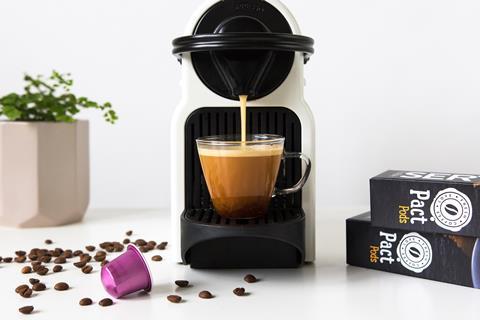 Pact Coffee
Pact Coffee was established in 2012, and claims to be one of the "pioneers" in the coffee D2C subscription market - creating an early brand with a loyal following and one of the largest active databases in the UK for a coffee brand.
As it plans a global market for Pact to offer its products to a larger audience, it's willing to consider selling via Amazon. However, the product offering on Amazon would be different from its D2C channel.
"Market research into target audiences and the combined experiences of a talented team led to the adoption of a D2C model - with customer acquisition and retention at the forefront, all fuelled by the desire to make coffee a force for good," says head of e-commerce Ted Charalambides.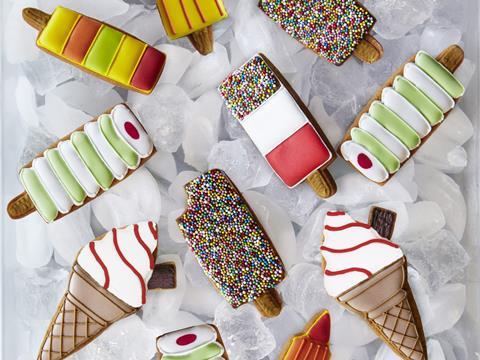 Biscuiteers
Biscuiteers launched in 2007 with the mission statement: 'why send flowers when you can send Biscuiteers?' Its challenge was to disrupt the gifting market with a personalised and unique offer with widespread appeal.
Biscuits work, it says, because they are versatile, universally loved and suitable for most gifting occasions, unlike flowers.
"Our entire D2C model is predicated on the brand idea and positioning," says head of e-commerce Lauren Juster. "The brand is quintessentially British and our main USP is that all our biscuits are iced by hand in our 'grand icing hall' in London. This means no two biscuits are the same. They also come with a healthy dose of British quirk and charm."
Sales are primarily driven through its online platform, which then powers the fulfilment process. It is here, Juster argues, that marketing is key. "Whilst a bricks-and-mortar store will have an element of footfall by virtue of location, an online store requires marketing to deliver customers and sales."
The business also has a B2B sales team focused on driving corporate partnerships and bespoke commissions. Over the past year they have secured partnerships with John Lewis and O2 and delivered commissions for Cartier, Christian Dior and Disney.
Biscuiteers has opened two of its own stores, which act as "experimental spaces" for the company to test new products and build awareness of the brand.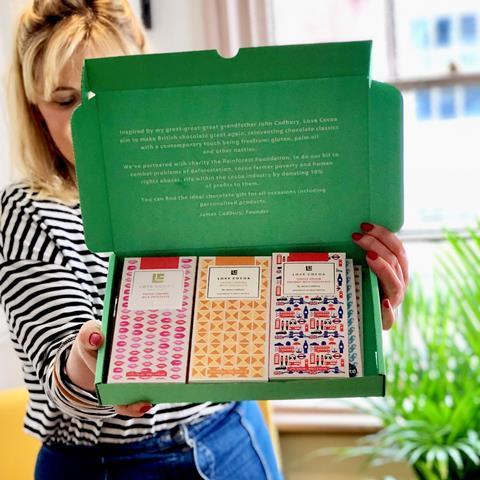 Love Cocoa
James Cadbury launched Love Cocoa in 2016 to sell ethically produced chocolate, inspired by his great-great-great grandfather John Cadbury - who set up Cadbury chocolate nearly 200 years ago.
The idea was always to use the D2C business to get direct feedback from consumers about the products and the packaging, before approaching retailers. Love Cocoa also sells a limited range of its products via Amazon.
"D2C is becoming more and more important," says Cadbury, "and we saw pretty early on that it is a really important channel, and we still want to build that channel. But a chocolate product is an impulse buy, so although D2C is a great model, we also need to be in these big flagship department stores like Selfridges and Harrods to get the product seen by customers. However, we see ourselves in the future as doing a lot more D2C."
To save time and money, Love Cocoa uses popular website platform Shopify. "You don't have to reinvent the wheel - you can set up a website for just a couple of thousand pounds. Another good thing about using Shopify infrastructure is that it has lots of add-ons, which allow you to automate processes."
How Dirty Lemon took D2C mobile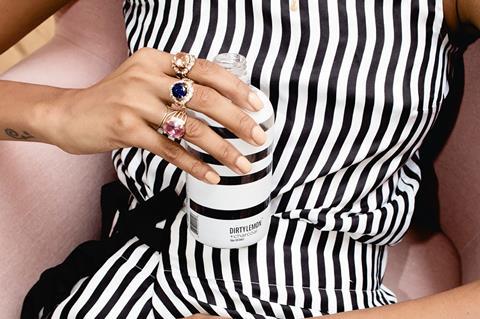 Who are they? NYC-based beverage brand Dirty Lemon was founded in 2015, and processes 90% of its sales by text message. The company has since scaled the brand to more than 100,000 customers, sold more than two million bottles, doubled revenue year on year since inception, and achieved project growth of 250% in 2019.
"We are the first company in the world to interact with customers exclusively via text message and built our platform with live customer service at the core," says founder and CEO of parent company Iris Nova, Zak Normandin. "The intention in creating this model is to provide the most seamless experience possible, giving our customers a next-generation standard of convenience, product selection, and service."
Why text messaging? "We believe communication through text message is easier and more personal than any other purchasing channel," says Normandin. "Our customers always feel like they're texting with a friend when they order our products - we're building direct relationships with customers on a channel they're inherently very comfortable in."
Working with retailers? No - Normandin insists the company will never sell in traditional channels. However, it does use "strategic hospitality channels" for visibility and research purposes.
"We launched our second brand, The Drug Store, as a physical retail channel to allow customers an offline experience," says Normandin. The Drug Store is used to test new drinks before they're produced on a national scale - the cocktail bar is all vertically integrated and uses the Iris Nova 'conversational commerce' platform for all purchases.
"We opened The Drug Store in Tribeca in September 2018 as a cashier-less store that operates on a tech-enabled honour system. A customer walks in, takes a product from the fridge, and sends a text message to us. From there, a customer service representative will respond within five minutes and charge the credit card linked to the customer's phone. New customers will be provided a link to enter payment information."
Currently, The Drug Store only sells Dirty Lemon, but as the Iris Nova brand portfolio expands, all Iris Nova beverage brands will be on offer.