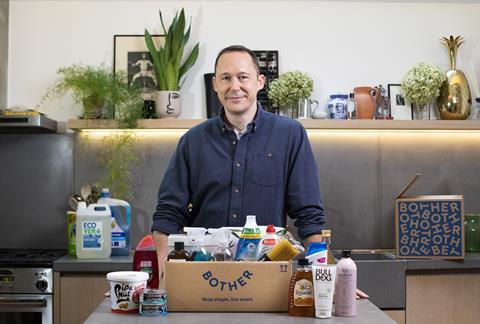 Ambient food and store cupboard delivery service Bother is now available nationwide after accelerating its scheduled launch due to pandemic demand.
The service – which operates from several warehouses in the Midlands – promises next-day delivery, free of charge for orders over £40. It also offers a branded product price match promise against Sainsbury's, Waitrose and Ocado.
Bother launched in a limited "test and learn phase" in March, and opted to bring forward its wider public launch in response to new lockdown measures being announced by the government last month.
"Bother has sped up what it believes was an inevitable and necessary shift in the model of supermarket deliveries in the UK market," said founder Doug Morton.
Offering only "boring household items" and no fresh products allowed for faster deliveries, which are fulfilled by DPD, the company said.
"We initially have been working with the UK's largest wholesalers to ensure stable supply during the recent disruption but have also been engaging direct relationships with manufacturers to reduce the number of steps between the manufacturer and the customer to ensure we can offer the best prices and the most efficient distribution we can," Morton told The Grocer.
The company will be mounting a £10m fundraising effort in coming months. It says it has already received backing from the same investors who backed the likes of Deliveroo, Just Eat, The Hut Group and Farmdrop.
"Our current investors are the original financial backers in those companies with a strong pedigree of backing some of the best-known e-commerce success stories of the past 10 years. We hope to emulate this success and in doing so, we hope to simplify consumers' lives by disrupting an industry that hasn't changed since the 1960s: an industry that no longer reflects the way we live our lives," Morton said.