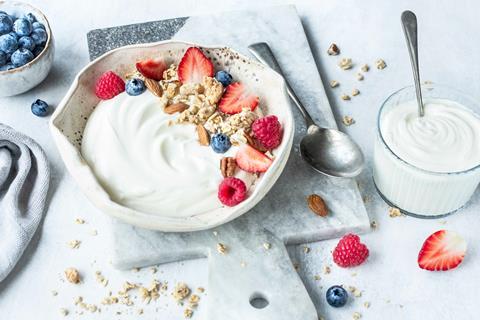 Dairy ingredients giant Meadow Foods is making a major play in plant-based with a £4m investment into dairy alternative manufacturing capabilities.
Work is already underway on a new segregated dairy alternatives plant at Meadow Foods' Chester site, with production of a range of oat, rice and coconut-based products and ingredients expected to start by the end of the year.
The facility would allow Meadow Foods to cater for a "clear consumer demand" and followed several years of research into the category, said MD Mark Chantler.
Meadow Foods will make a range of plant-based milk alternatives, creams, yoghurts and custard, with plans to expand to dairy-free sour creams, soft cheese alternatives and mousse bases.
The Cheshire-based business is now the largest predominantly UK-owned dairy processor after the sale of Dairy Crest to Saputo last year.
It supplies a range of dairy products and ingredients for the likes of Nestlé, Mondelez, Unilever, Premier Foods, Bakkavor and Greencore, and operates four divisions across sites in England and Wales: milk solutions; butter and butter oils; fresh ingredients; and confectionery and inclusions.
Chantler told The Grocer the plant would have a 14,000-tonne a year capacity from three lines, made up of one potting line for branded, own label and foodservice products and two production lines for ingredients.
It would go some way to addressing a significant shortage of capacity for plant-based dairy alternative manufacture in the UK, he added. It follows plans by Arla to diversify into plant-based by launching a new plant-based drink, announced earlier this year.
"There isn't really an ingredient player of this scale in the UK," he said. "Lots of our customers want to enter this market or have done already and are struggling to get the sort of ingredients we're going to be able to produce for them."
The investment allowed Meadow Foods to use its experience and knowledge to produce "high-quality plant-based ingredients that don't compromise on taste, texture or quality", Chantler added, and reflected market trends suggesting 46% of UK consumers tried plant-based alternatives at least once in 2019 [Innova Market Research 2019].
However, he stressed dairy "remains core to our business", while Meadow would continue to explore strategic investments, partnerships and acquisitions that extend its range.