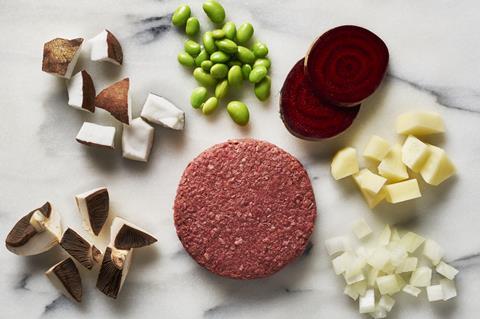 Plant-based meat brands have derided suggestions the EU parliament could ban using terms like burger, escalope and sausage to market meat-free products.
It comes after the European Union's agriculture committee overwhelmingly approved revisions to food labelling regulations in a vote earlier this week. The rules, if approved by the full European Parliament, could force countless brands to amend their packaging and potentially prevent meat alternative brands from describing their products as steaks, sausages, escalopes, burgers or hamburgers.
The amendments are set to be voted on by the parliament when it reconvenes following elections in May. If passed, they would then go before member states and the European Commission.
Meat-free brands said the move was "to be expected", with one going as far as to accuse politicians of supporting their own interests in the meat industry by backing changes.
"It shows the meat industry is under threat that they feel they need to do this," said founder of vegan fast food restaurant Miami Burger Tom Bursnall, insisting his brand would continue to use the term burger.
"The dictionary definition of burger doesn't support them," he added, citing the Cambridge Dictionary, which defines a burger as a 'meat or other food formed into a round flat shape and fried'.
The move would follow a precedent created in 2013, which stipulated designations such as milk, butter and cream could only apply to animal-derived dairy products. The ruling was upheld on appeal in 2017 by the European Court of Justice.
Since then, dairy alternative brands have employed terms like mylk, m'lk, yogs and chese to get around the rules. Meanwhile, some meat alternatives already brand their products as vurgers or mheat.
"The demand for plant-based products will continue to grow whatever labelling law states," said Morten Toft Bech, founder of the Meatless Farm Co.
"Let's hope that those in power see that putting barriers in the way of positive change runs counter to many of their own environmental and health policies. Consumers will make the choice and are more than smart enough to recognise the difference between a meat-free sausage or one containing meat."